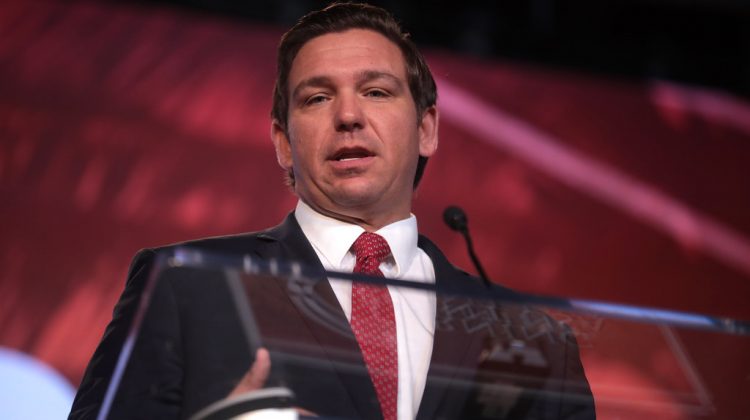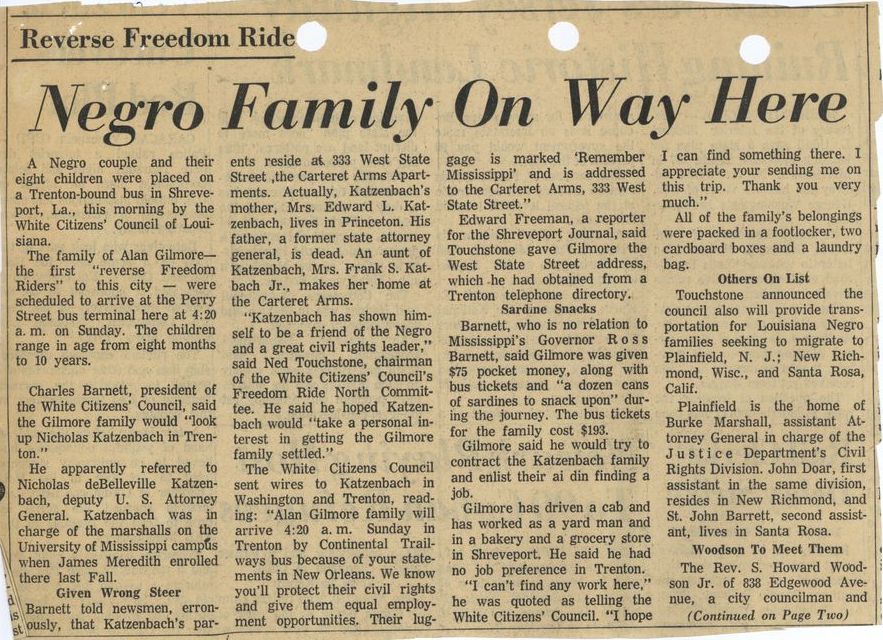 In case you missed it, Florida governor Ron DeSantis, as part of a political stunt, just put a group of Venezuelan migrants on a plane and sent them to Martha's Vineyard.
Here is CNN:
Two planes carrying migrants were sent by Florida Gov. Ron DeSantis to Martha's Vineyard on Wednesday night, his office said, infuriating Democratic politicians and prompting a frenzied response that included humanitarian aid by locals and assistance by Massachusetts officials.
It's the latest in a series of moves by Republican governors to transport migrants to northern liberal enclaves to protest what they say are inadequate federal efforts on southern border security. Located off the coast of Massachusetts and long known as a posh summer destination for wealthy vacationers, Martha's Vineyard provided an unusual and unexpected place for the migrants to be sent.
"We are not a sanctuary state, and it's better to be able to go to a sanctuary jurisdiction, and yes, we will help facilitate that transport for you to be able to go to greener pastures," DeSantis said on Thursday, a day after claiming credit for sending the two planes to the island. "Every community in America should be sharing in the burdens. It shouldn't all fall on a handful of red states."
US Attorney for Massachusetts Rachael Rollins told reporters on Thursday that she will speaking with members of the Department of Justice about DeSantis sending the migrants to Martha's Vineyard, saying she did not yet have enough information to say whether he broke any laws in doing so. She added that their first priority is making sure the people who arrived were treated respectfully.
An estimated 50 migrants arrived on Martha's Vineyard Wednesday on two planes, according to Massachusetts state Sen. Julian Cyr, a Democrat who represents Martha's Vineyard. The two planes arrived just after 3 p.m. ET, Cyr said, and white vans took the migrants to Martha's Vineyard Community Services.
James Hagerty, the Edgartown town administrator, told CNN on Thursday that officials believe all of the migrants originated in Venezuela, and a local fire chief said earlier in the day that the migrants include seven families, with four children ranging from 3 to 8 years old.
"There was no advance notice to anyone in Martha's Vineyard or Massachusetts that these migrants were arriving to my knowledge," Cyr said.
Municipal officials and state officials are in touch about next steps, but Cyr stressed that the focus right now is supporting the migrants who arrived.
In addition to response efforts by locals on the island, the Massachusetts Emergency Management Agency is expected to be on the ground to coordinate efforts.
Terry MacCormack, press secretary for Republican Massachusetts Gov. Charlie Baker, said in a statement obtained by CNN affiliate WBZ, "The Baker-Polito Administration is in touch with local officials regarding the arrival of migrants in Martha's Vineyard. At this time, short-term shelter services are being provided by local officials, and the Administration will continue to support those efforts."
DeSantis' claim drew strong reaction from Democratic officials in Florida and the White House.
"Even for Ron DeSantis, this is a new low," Florida Democratic Chair Manny Diaz said in a statement. "There is nothing that DeSantis won't do, and nobody that he won't hurt, in order to score political points."
Charlie Crist, the Democratic nominee for governor of Florida, said in a statement, "This is just another political stunt that hurts our state. Tonight, the 4.5 million immigrants who call Florida home must be wondering if they're next."
And the White House on Thursday denounced both DeSantis' move and a decision by Republican Gov. Greg Abbott of Texas to intentionally send two buses of migrants to Vice President Kamala Harris' residence in the nation's capital. Those migrants have been safely transported to a local church, according to a Department of Homeland Security spokesperson.
Read the rest here.
I wonder if using these asylum-seekers as part of a political stunt –essentially playing politics with human beings–is what Ron DeSantis means by "putting on the armor of God."
There is also a historical precedent for this kind of thing. They were called "reverse freedom rides." Here is the JFK Library: