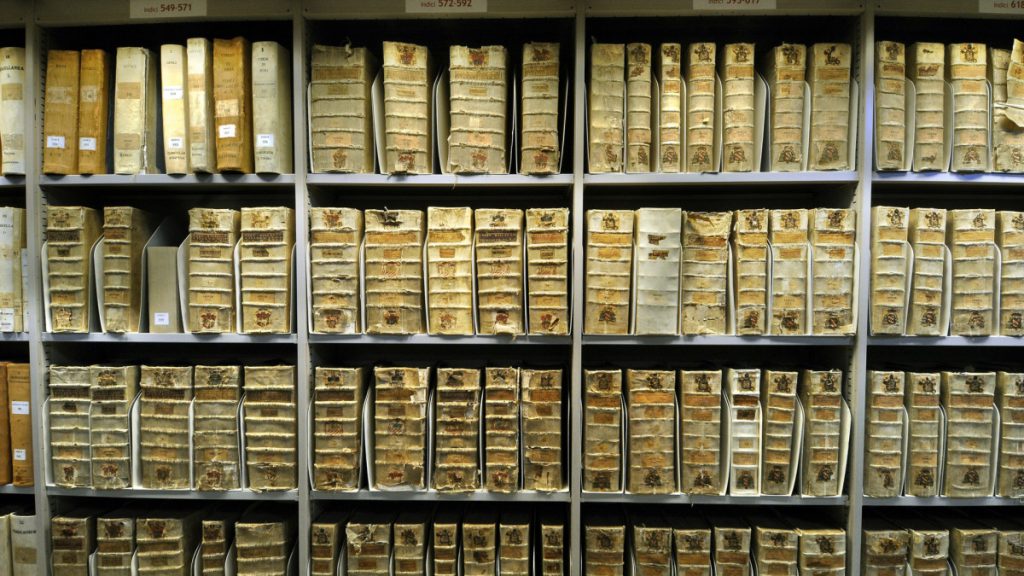 James H. Sweet is correct. Historians these days seem more interested in interpreting the past through the lens of the present. Here is a taste of his piece at Perspectives:
Twenty years ago, in these pages, Lynn Hunt argued "against presentism." She lamented historians' declining interest in topics prior to the 20th century, as well as our increasing tendency to interpret the past through the lens of the present. Hunt warned that this rising presentism threatened to "put us out of business as historians." If history was little more than "short-term . . . identity politics defined by present concerns," wouldn't students be better served by taking degrees in sociology, political science, or ethnic studies instead?
The discipline did not heed Hunt's warning. From 2003 to 2013, the number of PhDs awarded to students working on topics post-1800, across all fields, rose 18 percent. Meanwhile, those working on pre-1800 topics declined by 4 percent. During this time, the Wall Street meltdown was followed by plummeting undergraduate enrollments in history courses and increased professional interest in the history of contemporary socioeconomic topics. Then came Obama, and Twitter, and Trump. As the discipline has become more focused on the 20th and 21st centuries, historical analyses are contained within an increasingly constrained temporality. Our interpretations of the recent past collapse into the familiar terms of contemporary debates, leaving little room for the innovative, counterintuitive interpretations.
This trend toward presentism is not confined to historians of the recent past; the entire discipline is lurching in this direction, including a shrinking minority working in premodern fields. If we don't read the past through the prism of contemporary social justice issues—race, gender, sexuality, nationalism, capitalism—are we doing history that matters? This new history often ignores the values and mores of people in their own times, as well as change over time, neutralizing the expertise that separates historians from those in other disciplines. The allure of political relevance, facilitated by social and other media, encourages a predictable sameness of the present in the past. This sameness is ahistorical, a proposition that might be acceptable if it produced positive political results. But it doesn't.
Read the rest here.
I agree with everything Sweet argues in this piece and I think this kind of historical thinking–understanding the past on its own terms not ours–is absolutely essential for teaching the discipline to students. As Sam Wineburg put it, historical thinking is an "unnatural" act. It forces us to see the world from the perspective of those in the past. Historians must capture these lost worlds regardless of contemporary trends. I've spent my entire career in a small liberal arts college where I am constantly trying to distinguish the discipline of history from patterns of thinking that inform other disciplines. There is a lot at stake in these institutional debates, especially when general education committees think anyone can teach history or, even worse, that a liberal arts students does not need to take a history course. This context has shaped the way I teach and defend my discipline. (I was encouraged today when a colleague in environmental science told me that he wished my school would require students to take "six" history courses).
But sometimes a historian may need to let the present shape the way she approaches her work in the past. The emphasis here is on the word sometimes. I am not sure how a historian can do this all the time and still call himself a historian. If I preached against presentism in my classes and then published nothing but presentism-oriented work in the way Sweet describes it here I would lose the respect of my students. I would also find it difficult to defend the discipline when it is threatened in my local institution. Yet as I grow older, and start to see my projects in the context of a body of work that has spanned a career, I think there is room for a book or two about the past that is informed by contemporary concerns. I discussed this idea in my recent Conference on Faith and History presidential address. You can listen to it here (polished in podcast form) or read it here.
This has all been on my mind as I work on two book projects almost simultaneously. One is a book on the last quarter century. The other is a book about the American Revolution. The first book is one step away from journalism. (And I am sure some purists will call it journalism in future reviews). The other is a book in which present-day political and cultural concerns rarely cross my mind as I write and research.
Is presentism bad? Let's put it this way: if all a "historians" do is write books with the intent purpose of trying to explain the present (and frame their work in such a way) then they should just call themselves sociologists or activists or religious studies scholars or a political scientists. All of the practitioners of these disciplines also work in the past, but they are not historians.