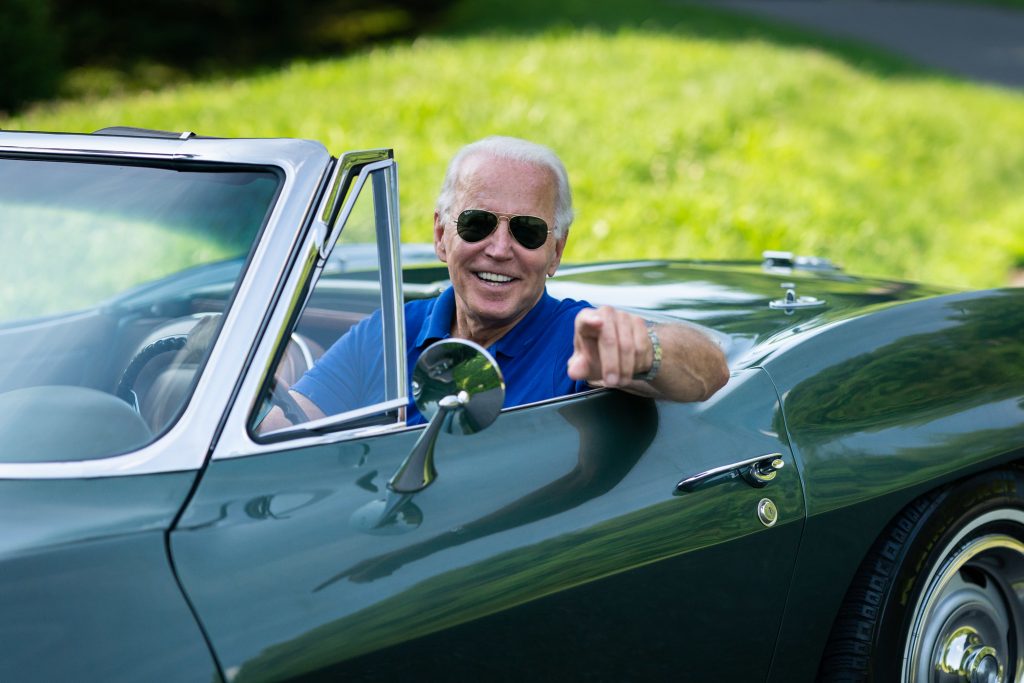 Politicians ignoring ordinary citizens? Write a play instead!
AUTHOR'S NOTE
Like a lot of Americans, I am not an important person. I eat at Chik-Fil-A. I only have one good suit and I got married in it. I am not in a militia group, I do not believe God speaks through me, and I don't have hilarious but poignant Tweets.
The existing political class of America has therefore agreed that I am not an important person to know, and they won't take my phone calls. I don't actually know where to call, but if I did, they would not take my calls.
That's sad, because I'd like to tell politicians that really what folks want isn't that hard. I'd particularly like to tell the Democrats that they might get more votes if they tried and failed than if they talked about trying and then didn't.
This idea hasn't really caught on.
But I'm told stories sometimes conveys truths that nonfiction can't! This is true for films like The Day After—Ronald Reagan saw it a private White House screening and became so affected by it that he changed his arms-control strategy. Less helpfully, Steve Bannon and other hard-right politicians have cited the creepy racist book Kingdom of the Saints, which is about how evil brown people try to take of Europe, as a justification for separating families at the border and telling everybody how Western Civilization was designed to produce guys like Steve Bannon.
So! I've written an old-timey radio play about what Joe Biden should do RIGHT NOW. Joe Biden probably loves old-timey radio and so does the important Hipster contingent of Democratic voters. All you, dear reader, have to do is send it to the president, or have it staged at the White House, or at least get it to one of the many apparatchiks who work at the White House or DNC and have them read it one morning instead of FiveThirtyEight.
Special thanks to Michael Bay, who punched up on the script and added some action and romance.
The Joe Biden Good-Time Action Adventure Hour!
Tonight's episode: "Full-Press Conference!"
Written by Adam Jortner
Lights up on a speaker's podium marked with the seal of the President of the United States. Quiet murmurs ripple across a crowd of reporters and lawmakers, all anxious about the fate of our nation.
From offstage a hum and rattle of a classic car engine, perfectly maintained over long years, howls out! Varoom! President JOE BIDEN drives around the crowd in a sleek, elegant 1967 Pontiac Firebird. BIDEN throws the car into Park, steps out, and whips off his aviator glasses.
BIDEN: Morning, everyone! God bless America! I've decided to take a few definite actions to clear the air and let America know where I stand. First, I'm calling Congress into a special session in August. I'm asking them to deal with some of my proposals to fight climate change, ban assault rifles, and protect abortion access.
NANCY PELOSI: Um, can the president call a special session of Congress?
BIDEN: Yep. Article 3, section 3.
PELOSI: But we usually use August to do fundraising and campaigning.
BIDEN: Yeah, but you're also supposed to make laws, right?
PELOSI: Our top priority should be fundraising and winning elections.
BIDEN: But I sorta think you should make laws.
PELOSI: Mr. President, the Democratic National Committee spends a lot of money on a lot of strategists. Do you want us to throw that away?
BIDEN: If it involves spending money on pro-insurrection Republicans because you think they're easier to beat, then yeah. Because that's kinda how we lost to Trump.
And then people would see what Democrats are doing, and they could vote for that. Just at the moment you're funding the campaigns of hard-right insurrectionists, and that's not actually what we stand for. Sometimes you just gotta do what's right.
CHUCK SCHUMER: Excuse me, Mr. President—
EVERYONE (except BIDEN): Booooo! We hate you Chuck! You never do anything!

BIDEN: Calm down kids, we can listen.
SCHUMER: If we take those bills up, the Republicans will filibuster and the bills won't pass.
BIDEN: And you're gonna make the Republicans actually filibuster, right? Like actually talk a bill to death, not just call the clerk of the Senate to let them know they'll vote for continuing debate?
SCHUMER: No, we don't do that anymore. We don't have a talking filibuster.
BIDEN: But you could have one.
SCHUMER: What?
BIDEN: Because of a filibuster they would have to talk all through August on the Senate floor about why they support things huge majorities of Americans hate, right? You saw Mr. Smith Goes to Washington, right? Childhood favorite.
SCHUMER: Actually make senators stay in the senate to debate laws?
BIDEN: Yep.
SCHUMER: Even on Fridays?
BIDEN: It's one thing for Republicans to kill a bill with fifty votes. It's another thing for Republicans to make time to talk nonstop to kill a bill with fifty votes.
Offstage we hear the sound of dinosaurs attacking an orphanage.
BIDEN: Hang on!
BIDEN leaps back into his Firebird and tears off to the orphanage, but the only road that goes there crosses over an open drawbridge! BIDEN speeds on anyway! The Firebird launches off the open road and turns into a Transformer!!! Biden and the Transformer defeat the dinosaurs attacking the orphange. All lives are saved.
PERSON WHO WORKS AT THE ORPHANAGE: But I didn't even vote for you, Mr. President.
BIDEN: You still matter to me as an American.
BIDEN drives back to the podium. Everyone golf-claps for his saving the children.
BIDEN: I mean, if you made senators actually talk for days on end and they would have to miss fundraising dinners maybe sometimes they would let something pass, right? Ted Cruz can only talk for so long, right?
TED CRUZ: I do enjoy talking.
SCHUMER: Mr. President, we will lose those votes.
BIDEN: Tough. Sometimes you gotta fight. Americans like a fighter. Trump was nuts—he had to have a staff member sing him show tunes so he wouldn't launch a nuclear weapon but man. But he fought for stuff. We gotta do the same. Hey, you ever hear of Nathaniel Greene?
KIRSTEN SINEMA: Wasn't he the Revolutionary War general who kept losing fights in the Southern theatre, then escaping to fight again, so that the British eventually got tired and we won independence?
BIDEN: That's right.
LAUREN BOEBERT: That is impossible. The Founding Fathers believed in God and therefore won every fight in the Revolutionary War and also the Civil War.
BIDEN: Thanks for that, Lauren. Sometimes standing up and fighting, even if you lose, is the best way to get things done. And we don't really have time to be polite—not with soaring temperatures, school shootings, and a radical judiciary.
SINEMA: I am so inspired right now I will reconsider all my weird votes.
SCHUMER: But Republicans will call us radicals!
BIDEN: And what are they doing now?
Everyone thinks about this. Dozens of savvy political operatives and well-paid consultants who are trying to win elections by a handful of votes with lots of secret plans that involving calling undecided voters 5600 times during dinner sigh and put their heads in their hands. The Firebird Transformer escorts them gently off stage.
BIDEN: That's what I thought. Anything else?

TED CRUZ: I don't agree with you but I respect you, Mr. President. Say, Lauren Boebert and I are getting married. Will you officiate?
BIDEN: I will!
TED CRUZ and LAUREN BOEBERT share a passionate kiss as the audience cries "Ooooooooo!"
TINY TIM: God bless us, every one!

THE END
Adam Jortner is the Goodwin-Philpott Professor of Religion in the History Department at Auburn University. He is the author of the Audible series Faith of the Founding Fathers and was part of the creative team behind Where in Time is Carmen Sandiego?