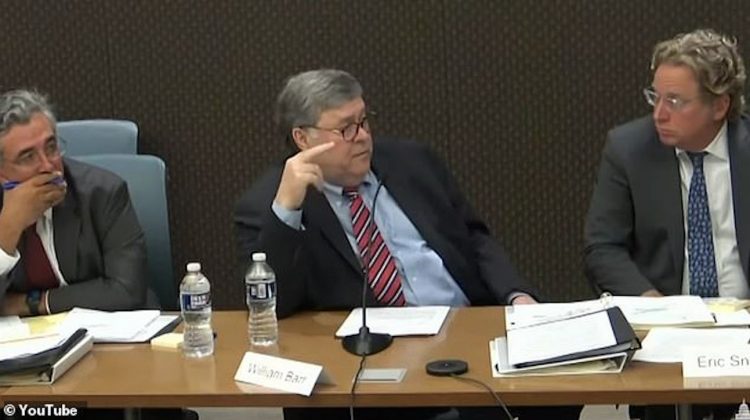 Dinesh D'Souza is the former president of a Christian College and the author of What is So Great About Christianity. He is also a financial huckster who needed a Trump pardon. His version of "Christian" politics was on full display yesterday on Twitter.
During Monday's January 6th Select Committee hearing, former U.S. Attorney General Bill Barr criticized D'Souza "election fraud" movie "2000 Mules." (The movie has been widely panned–even by conservatives).
Here is Barr:
D'Souza responded today on Twitter:
Here is more:
D'Souza is a regular on the evangelical megachurch and media circuit. I wonder what the pastors and hosts who invited him to speak in the last few years think about his comments today. I imagine some of them love his comments. I would not be surprised if some of them invite him back. Let's look at some of D'Souza's recent appearances among evangelicals:
Here is D'Souza at Emmanuel Enid Church in Oklahoma. (Pastor Wade Burleson says that the Lord is working through Dinesh):
Here is D'Souza in 2018 at Liberty University:
Here is D'Souza with the pastor of Cornerstone Church in San Antonio, Texas. (Pastors John Hagee and Matt Hagee):
Here D.Souza makes the "case for Christianity" at Emmanuel Enid:
And let's not forget D'Souza's many appearances with Eric Metaxas:
Sadly, this is what passes for Christian politics today in some circles.