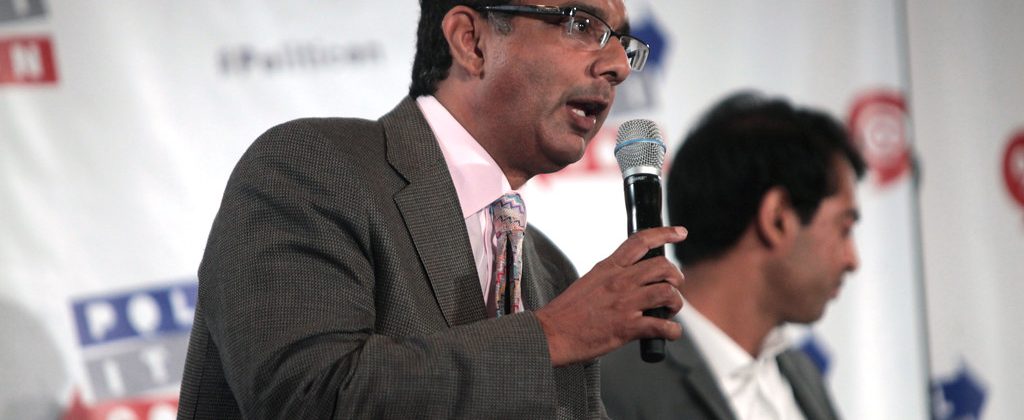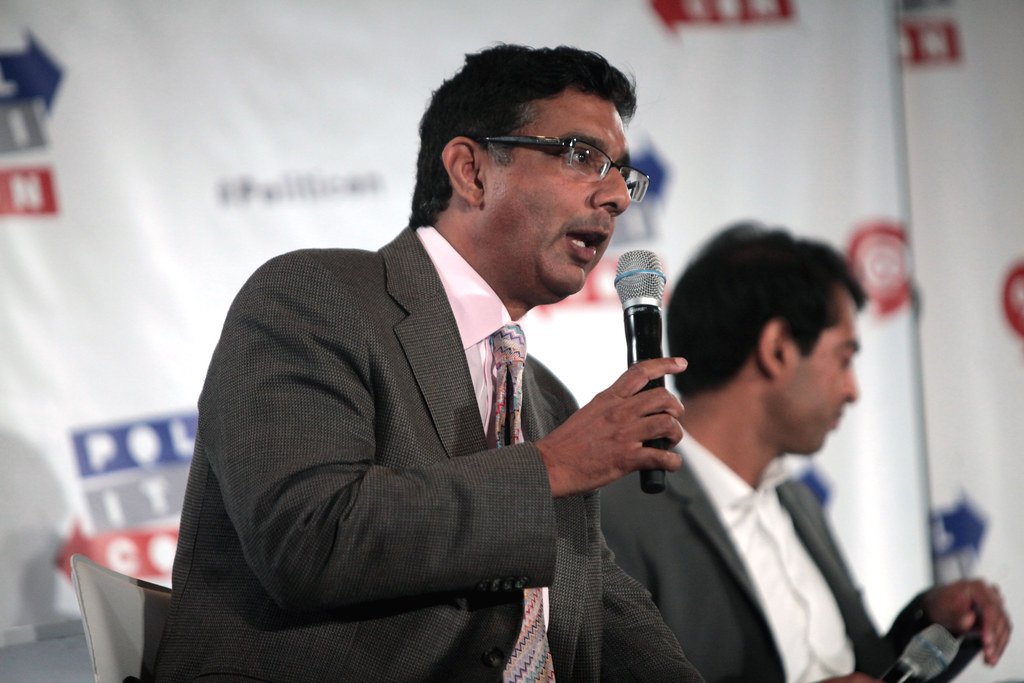 If you read our twice-weekly "Evangelical Roundup" feature, you have heard about conservative pundit Dinesh D'Souza's "Big Lie" movie titled 2000 Mules. The movie premiered at Trump's Mar-a-Lago resort.
Over at the conservative website The Bulwark, Amanda Carpenter offers a review. Here is a taste:
Dinesh D'Souza's 2000 Mules is Plandemic for election truthers. For the non-insane, it's a hilarious mockumentary. Not that D'Souza cares what the non-insane think: He has discovered that there are enough suckers out there to keep him laughing all the way to the bank.
Released by the Salem Media Group, 2000 Mules aspires to be a work of serious investigative reporting which will rock the foundations of American democracy. In reality, 2000 Mules is an investigative documentary in roughly the same way Reno 911 was a hard-hitting look at real-life police work. Though that doesn't mean that D'Souza's cash-grab won't further pollute the political system. For instance, Kari Lake, who can't wait to get elected governor of Arizona so she can jail her political opponents, is championing the film—which ends with a plea for law enforcement to take up D'Souza's cause.
Here's the elevator pitch for 2000 Mules: D'Souza's buddies at True the Vote spent $2 million on cellphone geotracking data—which he describes as "digital DNA"—that they say proves "mules" were paid to illegally "traffick" thousands of ballots from non-profit "stash houses" into drop-off ballot boxes.
All D'Souza really has—if the cellphone data is real and is really what he represents it as being—is some evidence that some people made frequent trips in areas around ballot drop-off boxes which, by design, were usually placed in heavily-traveled areas for convenience. Putting that aside, who are these mules? Who paid them? Where is the evidence of people making repeated trips to illegally stuff drop-boxes with ballots? What non-profits were involved? These questions are not even asked, let alone answered, in the movie. The theory of the case relies almost entirely on digital maps with dots and squiggles, supposedly demonstrating the questionable movement of the "mules." Boom-Diggity. All that's left is for the FBI to take it from here. Or something.
2000 Mules doesn't survive the most basic fact-checks to support its most important claims. See them here, here, here, and here. But, let's stipulate that the film's purpose isn't really to present facts. Because if it were true that D'Souza had rock-solid evidence of widespread voter fraud in his possession, would a true patriot like him be selling that evidence for $29.99 per download? Bwahahaha. (In defense of D'Souza, that $29.99 was only the premium VOD price. This week he dropped it to $19.99 to buy or just $14.99 to rent. Or you can get the movie free by purchasing an annual subscription to his Rumble channel!)
Read the rest here.