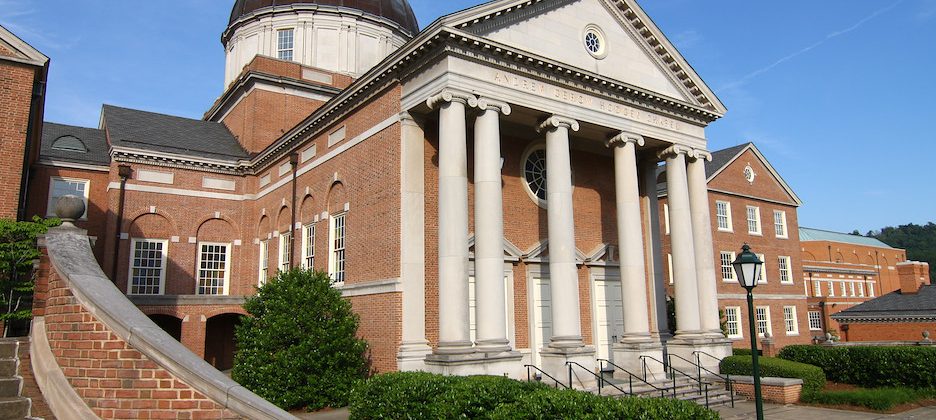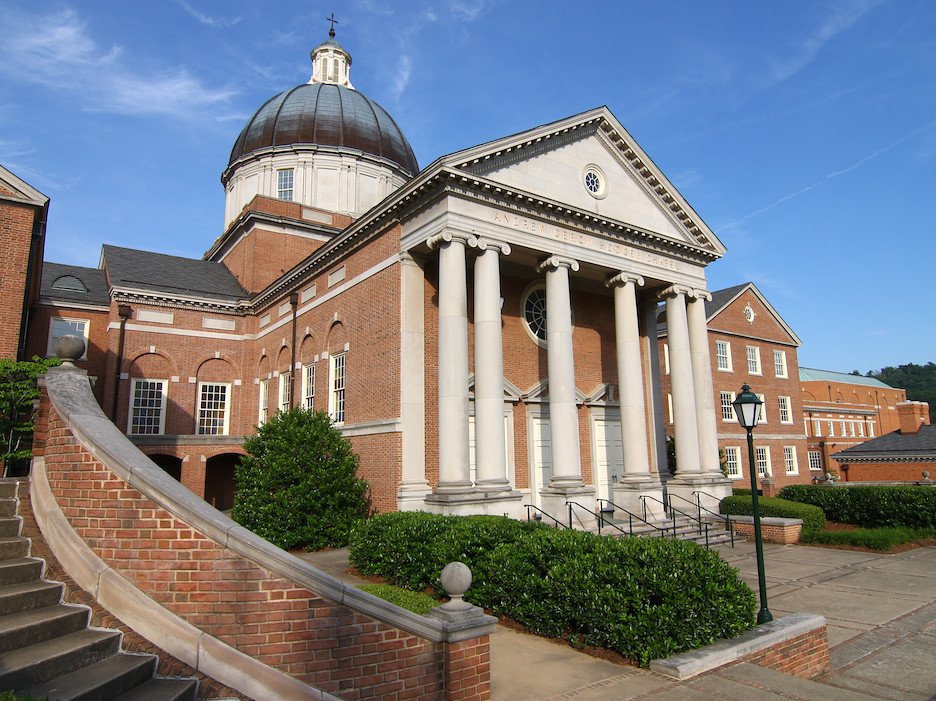 At least one university thinks political discourse can be both civil and free
This past year the world of higher education once again featured debates about cancellations, disinvitations, and the challenges of civility in public discourse.
I had a front-row seat at Samford University to one of these controversies. The Pulitzer Prize-winning American historian Jon Meacham was scheduled to speak as part of the inauguration events of the incoming president, Beck Taylor. Some students and alumni objected that because Mr. Meacham had made paid appearances at Planned Parenthood events his presence on the inauguration schedule could be interpreted as an endorsement of that organization. After much consideration the administration announced that Mr. Meacham's talk would be rescheduled and decoupled from the inauguration.
The case itself garnered national attention, with write-ups in places such as Newsweek and Inside Higher Education. It even received comment in Current (with a follow-up).
After a few days, though, public attention moved on to the next controversy du jour.
What happened next, though, bears witness of a response done right.
First, Mr. Meacham was invited back to campus. This event drew far less media attention, but leadership was sincere in their intention to give Mr. Meacham the opportunity to speak. In March of this spring he was warmly welcomed back to campus and entrusted with the platform of the largest venue on campus. University and community members came out to hear an engaging talk that highlighted the need to study history and recommit to serving our neighbors.
So in contrast to some settings, in which the intent might be to never to deal with a given speaker again, this approach actively welcomed engagement with Mr. Meacham.
Second, administrators included Mr. Meacham's event in a larger week dedicated to civil discourse on campus. President Taylor addressed a student convocation about how love of neighbor can prompt us to welcome the exchange of ideas in a university setting. Academic leaders across university divisions hosted events in their colleges connected to the theme. Several off-campus guests—both pastors and lay leaders—came to raise controversial topics and demonstrate how such topics could be responsibly addressed in public.
As a result, the earlier controversy afforded a teachable moment that helped our students understand the issues related to civil discourse, the principles that inform them, and the commitments necessary to sustain free discussion in the university setting.
I had the privilege of participating in a faculty roundtable organized and sponsored by the leadership of the Howard College of Arts & Sciences. In our preparations we came to the strong sense that we wanted to balance our commitment to civil discourse with a defense of free discourse. Civility and the free exchange of ideas are necessary complements for a healthy university environment.
Together, the panel highlighted several important components of free and civil discourse.
First, free and civil discourse is built on a commitment to principles. From the Cumberland Law School, Greg Laughlin highlighted the ideals of free speech and the ways they have become embodied in both Constitutional law and legal practice. Biblical scholar Will Kynes emphasized theological principles such as the imago dei—the value of each person because they bear the image of God—and the value of hospitality, welcoming others into conversation with whom we disagree.
Second, free and civil discourse works best when structured intentionally. Our Director of University Writing Jennifer West detailed examples of structuring community conversations around contested issues. She emphasized the importance of listening to each person's story so as to better understand our reaction to flashpoint issues. Likewise, Will Kynes emphasized the value of formal conversations on difficult questions, stressing that students hunger for meaningful conversations.
Third, my own contribution was to point out the several historical streams that have helped to structure the university as a site for hosting such conversations. One stream arose out of the British tradition and received articulation from John Stuart Mill, whose On Liberty is a classical statement of the value of the free exchange of ideas. He believed that whether the idea you hold is totally correct, totally incorrect, or partially correct, it needs to encounter challenges. Another stream came from the German setting. Research requires two types of freedom, Germans contended: Lehrfreiheit and Lernfreiheit. The first refers to the academic freedom of the professors, the freedom to teach; the second refers to the freedom of students, the freedom to study and learn widely. Both components were thought necessary for the university to succeed.
Finally, figures within the Christian tradition can help advance these goals. Will Kynes voiced his appreciation for Roger Williams. Williams opened up his settlement at Providence, Rhode Island, to dissent, because of his Baptist valuing of the freedom of conscience. I reminded listeners of the nineteenth-century Baptist Francis Wayland. Wayland, at Brown College (now University), advanced an extensive curriculum built around moral philosophy as a motivating concept for investigating the world. Finally, I pointed to the Dutch Calvinist Abraham Kuyper, who in his famous essay "Sphere Sovereignty" insisted that universities, especially Christian universities, have an inherent responsibility to seek after truth.
These discussions have relevance for the ecosystem of higher education. Since colleges and universities can no longer assume a shared commitment to the values of free and civil discourse, they have a great opportunity to actively educate their students in these values. Now is the time to inform and inculcate students with the commitments and traditions that have defined the search for truth across centuries.
I can recommend two immediate steps institutions might take. First, I would encourage faculty and administrators to consider Jonathan Haidt and George Lukianoff's book The Coddling of the American Mind. It could serve as a great starting point for discussion of the challenges faced in the contemporary moment. Second, institutions could adopt the principles of the University of Chicago's Statement on Free Expression.
As institutions practice free and civil discourse, they have the privilege to pursue the work suggested by the Latin word educare: to lead students out of themselves and toward a truer understanding of the world.
Jonathan Den Hartog is professor of history and chair of the history department at Samford University in Birmingham, Alabama. He is the author of Patriotism and Piety: Federalist Politics and Religious Struggle in the New American Nation.