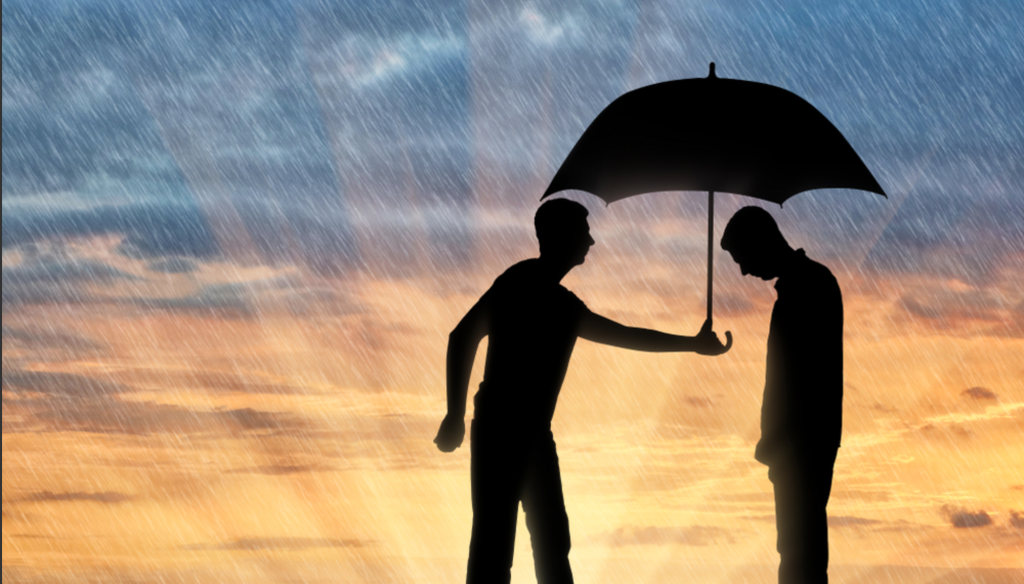 "Rights" language must, more often than not, give way to civic humanism
In his masterful The Political Meaning of Christianity (1989), political theorist Glenn Tinder argues that politics require us to be attentive and available. Attentiveness leads us to ask "What are people doing, suffering, saying?" It requires reading, studying, and keeping a close watch on current events. The more we grow attentive to what is happening in the worlds in which we inhabit, we must begin to ask, "Is there anything I can do about it?" We make ourselves available.
We will all practice Tinder's call to attentiveness and availability in different ways, but in the end the political vocation always requires us to seek solidarity with other human beings. It demands, more often than not, a conscious decision to sacrifice our freedom so that others in our community might flourish. This kind of politics—which is quite compatible with both the Judeo-Christian tradition and the republican or civic humanist tradition—asks us to surrender ourselves for the greater good, to regularly lay down our rights to defend and preserve the lives of other people.
May 2022 has tested this politics of human dignity. It began on May 2 when Politico published a leak of a first draft of a majority opinion written by Samuel Alito in an abortion case that will most likely overturn Roe v. Wade. The pro-life movement rejoiced. Pro-choice advocates took to the streets in protest. Once again, we Americans were forced to address the best way to balance human rights and our obligation to protect the lives of others.
Despite the anti-abortion movement's politicization of this moral issue, its naivety in the belief that overturning Roe will bring an end to abortion, and its draconian approaches to abortion restriction, the pro-life cause, at its moral core, is correct. A fetus is a human being. The rights-based politics we have learned from John Locke and other liberals must very seldom take precedence over the solidarity we share with human beings living and breathing inside their mother's wombs. I know people will disagree, but a politics of human dignity obligates me to make myself available to defend the unborn. It requires creative thinking about how to reduce the number of abortions in the United States and it demands that we reject the lie that a person who is pro-life does not care about the health or dignity of women.
Some of the loudest cheers on May 2 came from evangelical Christians who worship in Southern Baptist churches. Southern Baptist pastors, pundits, and theologians used their social media feeds to celebrate the end of Roe v. Wade. They mocked their fellow Christians who voted for Hillary Clinton in 2016 or Joe Biden in 2020, reminding their political enemies that "elections have consequences." They wrote and spoke as cultural gladiators who had won a great moral victory, confident that God is on their side.
And then came Sunday afternoon, May 22. This was the day the triumphant pro-lifers of the Bible Belt read about, in detail after disgusting detail, the terrifying recent history of sexual abuse in their denomination and the failure of its leadership to protect the lives of Southern Baptist women. More than 700 pastors and others in spiritual authority used their positions to strip women of their dignity. If these acts were not atrocious enough, members of the Southern Baptist Executive committee did everything in their power to cover up these sins. The leadership of the Southern Baptist Convention was certainly attentive to what was happening in their churches, but when the opportunity came to make themselves available to those suffering they turned their backs—in at least one case literally—on these women. Is this what it means to be pro-life?
And what if we applied the politics of human dignity to what happened on May 14 at a Buffalo supermarket, or on May 24 in a Texas elementary school? The horrific loss of lives in these mass shootings requires more than simply "thoughts and prayers." The politics of human dignity requires action. Republican politicians whose campaign coffers are filled with money from the National Rifle Association have chosen to place the right to own an assault rifle over the protection of the country's citizens, even its children. I am sure that these members of Congress are attentive to the mass shootings, but they refuse to make themselves available to do anything about it. They reject common-sense reforms such as red flag laws and background checks because they care more about political power than human life. I heard one CNN commentator say yesterday morning that there is a better chance of her child getting shot in school than the U.S. Senate passing restrictions on gun ownership. Yet these are the politicians who joined the chorus when the Alito decision leaked and who have turned a blind eye to sexual abuse in the country's largest Protestant denomination. For those who are attentive, such hypocrisy is difficult to stomach.
If we were to extend the bounds of this piece beyond May 2022 there would be much more to say. In the last year or so we have seen the selfishness of so-called pro-lifers on display during COVID-19 ("My body, my choice!"). We have seen the failure of white conservatives to make themselves available to their suffering Black neighbors in the wake of the racial unrest that took place following the killing of George Floyd ("All lives matter"). We have seen the behavior of Trump-followers who turned their worship of individual rights and freedom into a raid on the United States Capitol, a symbol of our collective identity as a national community.
In 1798, in a tract on the "Mode of Education Proper in a Republic," Benjamin Rush, a signer of the Declaration of Independence, wrote: "A Christian cannot fail of being useful to a republic, for his religion teacheth him, that no man 'liveth to himself . . . A Christian cannot fail of being wholly inoffensive, for his religion teacheth him, in all things to do to others what he would wish, in like circumstances, they should do to him."
Rush understood the politics of human dignity. One wonders what he would think of his fellow believers, and his fellow citizens of the republic, if he were alive today.
John Fea is Executive Editor of Current.