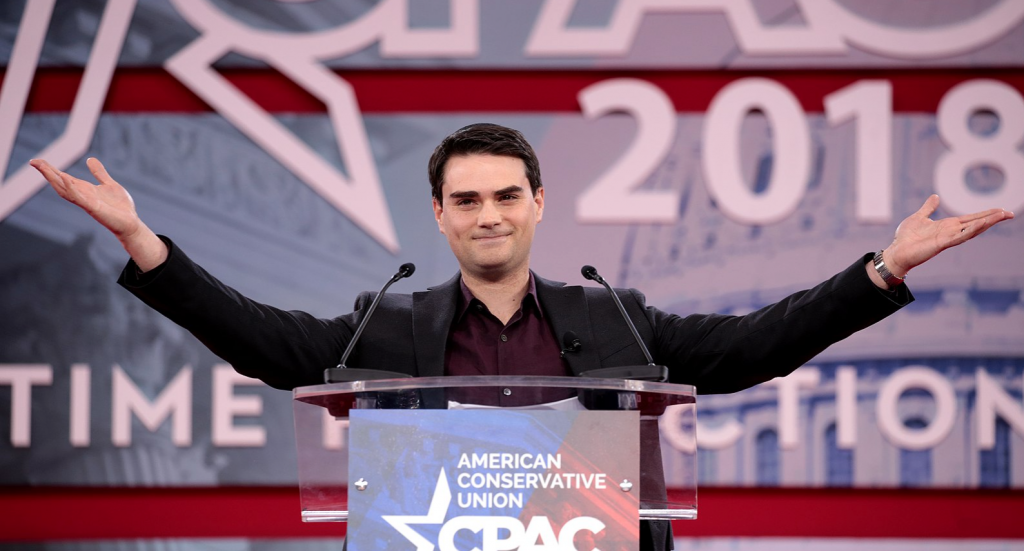 The confessions of a recovering culture warrior
It's tempting to think of anti-wokeism as the stuff of drive-time talk radio or Fox & Friends. Indeed, any given day finds Levin, Shapiro, Kilmeade, and Savage dishing up heaping helpings of feverish hyperbole: "Wokeness is destroying America!" The authoritarian woke, we are told, are imposing new moral standards and speech codes on the American heartland as they infiltrate everything from corporate boardrooms to university classrooms. They must be stopped!
It's likewise tempting to think of anti-wokeism as simply another piece of kindling on the growing bonfire of evangelical self-immolation. Christian critics like Owen Strachan, Voddie Baucham, and John MacArthur charge that wokeism is slithering into American churches where it silently but surely alters Christian teachings and practices. They urge watchful vigilance against the teachers and pastors in their own denominations who are stealthily "hijacking the Gospel." They must be stopped!
When I consider wokeism/anti-wokeism on these terms I find it easy to ignore as a serious problem. Those who employ it as culture war fodder, I surmise, are mostly cynical antagonists ever ready to seize upon the reddest of red meat to feed an insatiable MAGA appetite. They work to assure their overwhelmingly white audiences that their long-held ideas about race and gender are perfectly virtuous. The only threat to democracy is coming from the woke mob. No need here for reflection or self-criticism.
Viewed through these lenses, anti-wokeism strikes me in much the same way as, say, a documentary exposing massive voter fraud in the 2020 presidential election produced by the fabulist Dinesh D'Souza. Although its mere existence turns my stomach, I don't feel any great need to check it out.
But over the past year or so a very different group of anti-woke critics has captured my attention: Atheists. Some are conservative (or libertarian) but most are politically liberal or lean hard to the left. John McWhorter, Sam Harris, Jonathan Haidt, and Steven Pinker are only the most famous of this ilk. To put it mildly, no one would mistake any of them for right-wing shock jocks or Christian fundamentalists. In fact, at least one in this cohort is far better known for attacking Christianity than for criticizing woke progressivism.
While acknowledging key differences among them, these and other secular-minded thinkers offer devastating appraisals of wokeism, which they identify as a rigid, even tyrannical ideology that poses an existential threat to civil discourse, social bonds, academic inquiry, and democracy itself. They show the various ways it undermines its own stated goals, including diversity, equity, inclusion, and even racial justice. Especially racial justice.
I confess that I find this brand of anti-wokeism almost entirely persuasive. The withering analyses offered by these and other like commentators on subjects such as white fragility, antiracism, diversity training, de-platforming, transgender athletics, and corporate equity mandates, among many others, often leave me cheering. Their arguments aren't merely cogent. They are very often devastating.
So, what does it say about me that I, a Christian, dismissively sneer at the rightwing shock jocks and Christian fundamentalists but largely embrace assessments by these atheist writers who arrive at many of the same conclusions? And of what relevance, if any, is the atheism professed by such critics?
Let me address the second question first. Yes, all of those mentioned above are explicit about their atheism, though its importance varies in shaping their respective ideas about public life. Some are hostile to all faith, some see it as beneficial, and others seem indifferent. Obviously one needn't be an atheist to offer this kind of analysis. And being an atheist doesn't exempt critics from making specious claims or from functioning as right-wing trolls.
But in my case, at least, the atheism espoused by these authors has helped me set aside my personal biases against anti-wokeism long enough to consider what might be at stake in this debate, and to listen more generously to the arguments on their merits. That these critics also generally acknowledge the reality of serious historical problems of racial and gender inequality and warn of illiberalism as much on the right as on the left elevated my willingness to listen. In short, I needed their atheism and, in some cases, their liberal political convictions to force me into a space of intellectual openness and charity.
None of these observations, however, lets me off the hook. Back to the first question: What does it say about me that I scorn the shock jocks and Christian fundamentalists but willingly listen to atheists making many of the same arguments? It says that my instincts remain bound to a culture war ethos of polarization, and that, if I'm being honest, I am less interested in free inquiry and the merits of arguments than I am in who happens to be making them. I remain a recovering culture warrior.
Heterodox Academy is a project launched by one of the atheists featured in this essay, Jonathan Haidt. Its mission is to help promote a healthier public life by advancing a more substantive, rigorous, truth-seeking civil discourse governed by the ideals of free inquiry, curiosity, epistemic humility, and viewpoint diversity. I celebrate this mission—and must bluntly confess that my own experience with anti-wokeism reveals that I still have a long way to go toward weaving these principles into my own life.
I remain skeptical of the comically broad range of ideas and practices that count as "woke" among woke's many right-wing and fundamentalist critics. I'm also deeply troubled by the tolerance so many among them display for authoritarianism, conspiracy theory, and white nationalism. But if I ever hope to gain a hearing for my own critique of their agendas I need to be willing to listen carefully and expectantly for truth, regardless of who says it.
Jay Green is Professor of History at Covenant College. His books include Christian Historiography: Five Rival Versions and Confessing History: Explorations of Christian Faith and the Historian's Vocation (edited with John Fea and Eric Miller). He is Managing Editor of Current.