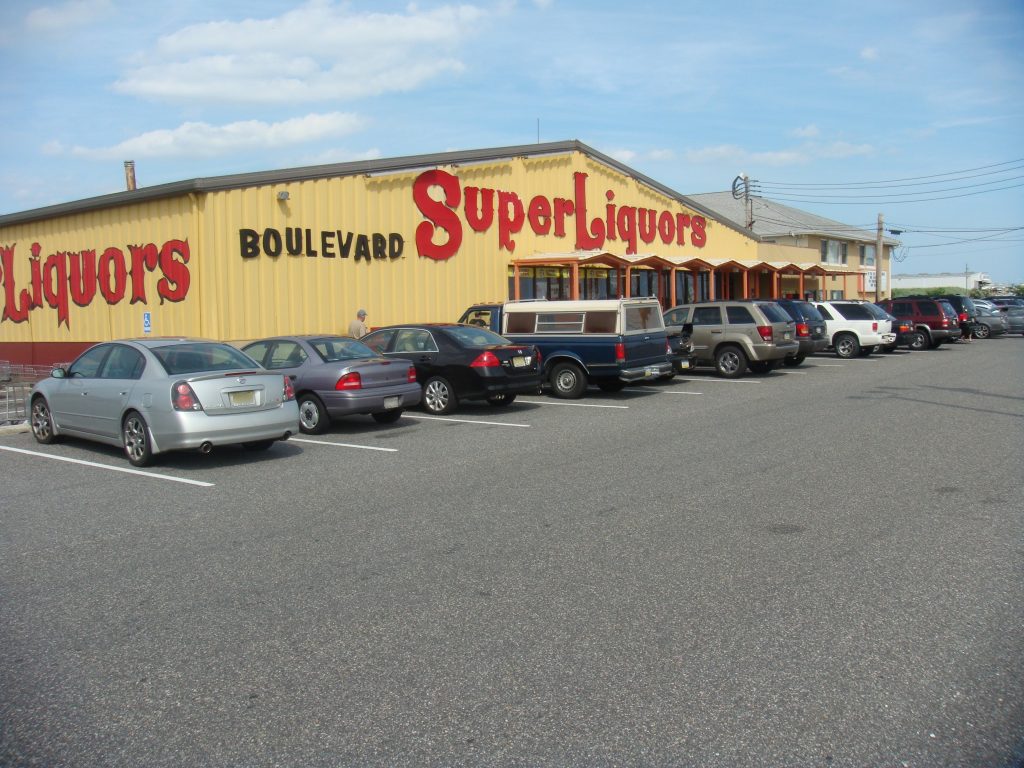 When I was younger I spent some time in Ocean City, New Jersey. Ocean City is located on a barrier island off the Jersey shore. It is also a dry town. In other words, alcohol is not sold within the city limits. But plenty of people consume alcohol in this seaside community. Some of them buy it at Boulevard Liquors, located at the foot of the 34th Street Bridge (501 Roosevelt Blvd, Marmora, NJ), one of the spans that provides access into the city.
Ocean City went dry in 1909. Boulevard Liquors has been in business since 1938. That's a nice run for a liquor store.
In 2017, USA Today declared Ocean City the "drunkest city" in New Jersey with 18.3% adults involved in "binge or heavy drinking" and 32.7% of driving deaths related to alcohol consumption.
So what does this have to do with abortion? Not much. But Boulevard Liquors came to mind after I learned about the recent leak at the Supreme Court. Let me explain.
If Roe is overturned, it will make it more difficult for women to get an abortion out of convenience. As someone who is pro-life, I do not have a problem with this. But let's not pretend that overturning Roe will somehow end abortion in America. Conservative evangelicals and other pro-lifers have bought into a political playbook that teaches them that the best way to bring an end to this practice is to elect the right president, who, in turn, will support the right Supreme Court justices.
If this Politico map is correct, it is likely that twenty-three states would ban or restrict abortions if Roe is overturned. This will mean that women will have to drive to another state to get an abortion. When Texas passed its abortion law in 2021, the number of abortions in Oklahoma, New Mexico, Colorado, and Louisiana, all neighboring states, skyrocketed. Expect abortion clinics to start popping-up on or very close to state borders (something similar to Boulevard Liquors) to make it easier for women in states banning the practice to obtain an abortion. West Virginians will drive into Pennsylvania and Virginia. Arizonians will go to New Mexico and California. Missourians will cross the state line into Illinois. Wisconsinites will go to Minnesota. Georgians will drive into Florida. Ohioans will go to either Indiana or Pennsylvania. I am sure the pro-choice movement will provide information about the shortest drives to abortion clinics and do everything they can to make it easier for women to get to these clinics.
Don't get me wrong, the taking of a human life in the womb via abortion is a horrific practice. We need to work hard to reduce the number of abortions that take place in the United States–even working to eliminate the practice entirely. But we have been under Roe v. Wade for long enough that several generations of Americans now believe that they have a right to an abortion. Such a belief is not going to change anytime soon. Conservative evangelicals and pro-life advocates spend billions of dollars to get the right candidates elected because they believe that the Supreme Court is the only way to solve the problem of abortion in our society. In 2016, this belief led them straight into the arms of Donald Trump. But what if all the money spent to support political candidates was used in other ways? In a provocative essay directed at evangelicals who voted for Trump because they were pro-life, theologians Stanley Hauerwas and Jonathan Tran offer another approach to this issue that focuses on the witness of the Christian church:
When Christians think that the struggle against abortion can only be pursued through voting for candidates with certain judicial philosophies, then serving at domestic abuse shelters or teaching students at local high schools or sharing wealth with expectant but under-resourced families or speaking of God's grace in terms of "adoption" or politically organizing for improved education or rezoning municipalities for childcare or creating "Parent's Night Out" programs at local churches or mentoring young mothers or teaching your kids about chastity and dating or mobilizing religious pressure on medical service providers or apprenticing young men into fatherhood or thinking of singleness as a vocation or feasting on something called "communion" or rendering to God what is God's or participating with the saints through Marion icons or baptizing new members or tithing money, will not count as political.
I don't have a lot of hope that evangelicals will learn any of these lessons. I imagine they will just double-down in their political efforts, focusing instead on races for seats in state legislatures. In the end, the culture war will just come closer to home. People will start approaching local races with a new sense of urgency.
Will abortion rates fall in a post-Roe era? We will need to wait and see. But it is certainly possible that we will see little change.