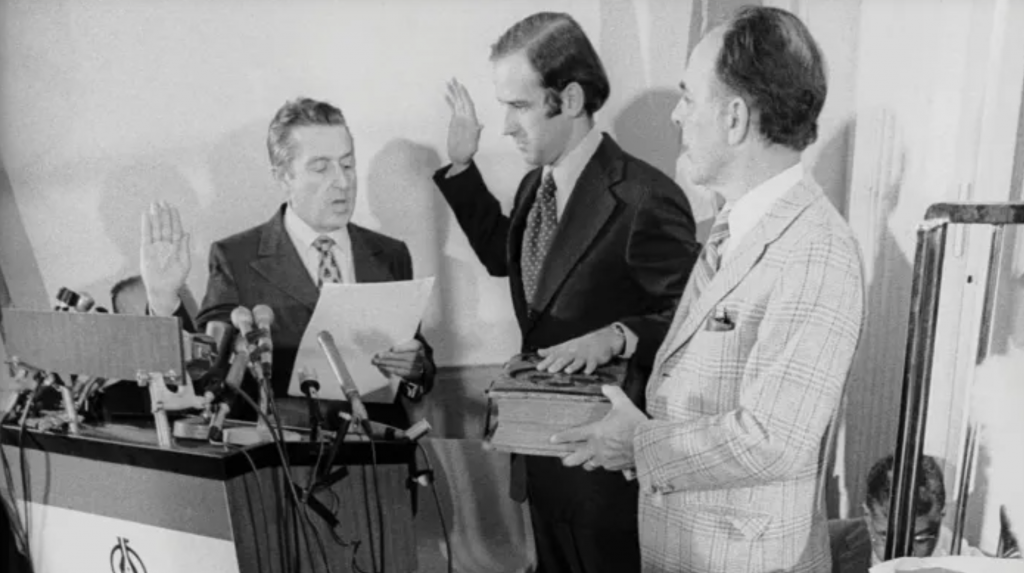 The president's commitment to human dignity is starting to ring hollow in my ears
Late last month the Senate took up the Women's Health Protection Act, a bill that essentially allowed a woman to end a pregnancy for any reason up until the moment of birth. The bill describes "abortion-specific restrictions" as a "tool of gender oppression" and a "paternalistic" attempt to restrict "the basic autonomy, dignity, and equality of women. . . ." The House of Representatives passed the bill in September 2021 by a narrow margin roughly two weeks after Texas's so-called "heartbeat" law banning all abortions following the detection of cardiac activity (usually around six weeks) took effect. On February 28, 2022, the Women's Health Protection Act failed in the Senate on a procedural vote.
President Joe Biden "strongly" supported the Women's Health Protection Act. In September, his office endorsed the bill as the best way to codify the protections afforded to women in Roe v. Wade and to put an end to the growing number of heartbeat bills under consideration in state legislatures throughout the country. In his March 1, 2022 State of the Union address, Biden reminded the nation of the various "attacks" on Roe (presumably referring to heartbeat bills and the upcoming Mississippi abortion case that could topple the 1973 decision) and championed a woman's right to choose. In a recent piece in USA Today, Maureen Ferguson, a senior fellow at The Catholic Association, could not help but notice the stark contrast between Biden's "passionate condemnation of Putin's killing of the innocent" in Ukraine" and his defense of abortion on demand.
Biden's views on abortion have grown increasingly more progressive since he announced in June 2019 that he no longer supported the Hyde Amendment, a measure that disallows the use of federal funds for abortion (with the exception of cases involving rape, incest, and when the life of the mother is at stake). Until he ran for president in 2020, the idea of Catholic, hardscrabble, Scranton Joe supporting federal funding for abortion was inconceivable.
In 1975, when Biden stood strongly behind the Hyde Amendment, he received criticism from the Delaware chapter from the National Organization of Women who called the amendment "blatantly discriminatory against women. . . ." Biden told the organization that the abortion question should be handled "between a woman and her doctor," adding, "the federal government has no place in [funding] abortion."
In his 2022 State of the Union Address, Biden said that "If we want to go forward–not backward–we must . . . preserve a women's right to choose." This was a far cry from a 1977 speech he delivered in Auburn, New York when he said, "The only way for America to move forward is to go backwards. To go back to the moral values we say we hold dear." One of those moral values was the preservation of the family: "It is outrageous to use abortion to control a family's overpopulation or convenience problems, yet that's what has happened" and as a result, the family "is crumbling beneath our eyes." Jerry Falwell or Pat Robertson could not have put it any better.
In fact, Biden only reversed his position on the Hyde Amendment in 2019 after he faced intense scrutiny from progressives such as Bernie Sanders and Elizabeth Warren. It only took the presidential candidate two days to fold under the pressure and execute his moral flip-flop. Today, the guy who voted with Rick Santorum in 1999 to prevent abortion coverage in the health care plans of federal employees is championing the most radical abortion bill ever passed by a house of Congress.
I voted for Joe Biden in 2020 because he said he would fight for vulnerable Americans. I am hopeful that his efforts at dealing with racial injustice and poverty will go a long way toward reducing the number of abortions in the United States. I admire the way Biden is doing what he can to oppose Putin and aid the people of Ukraine without drawing the country into a war. This is the mark of a pro-life president. But Biden seems to have lost his way on abortion. Fetuses are alive, they are vulnerable, and they need protection. The president knows this. Instead, he seems to be listening to the progressives in his ear telling him that anyone who champions the unborn child does not care about women's health. This is a lie.
I am not asking Biden to call for an overturning of Roe v. Wade. As I have argued elsewhere, the end of Roe will do little to stop abortions in America. We are already seeing this in Texas as thousands of residents are going to Oklahoma, New Mexico, Colorado, and Louisiana to get abortions.
No, what I want to see is Biden use his bully pulpit to defend life—all life. His regular claims to human dignity are starting to ring hollow in my ears.
John Fea is Executive Editor of Current