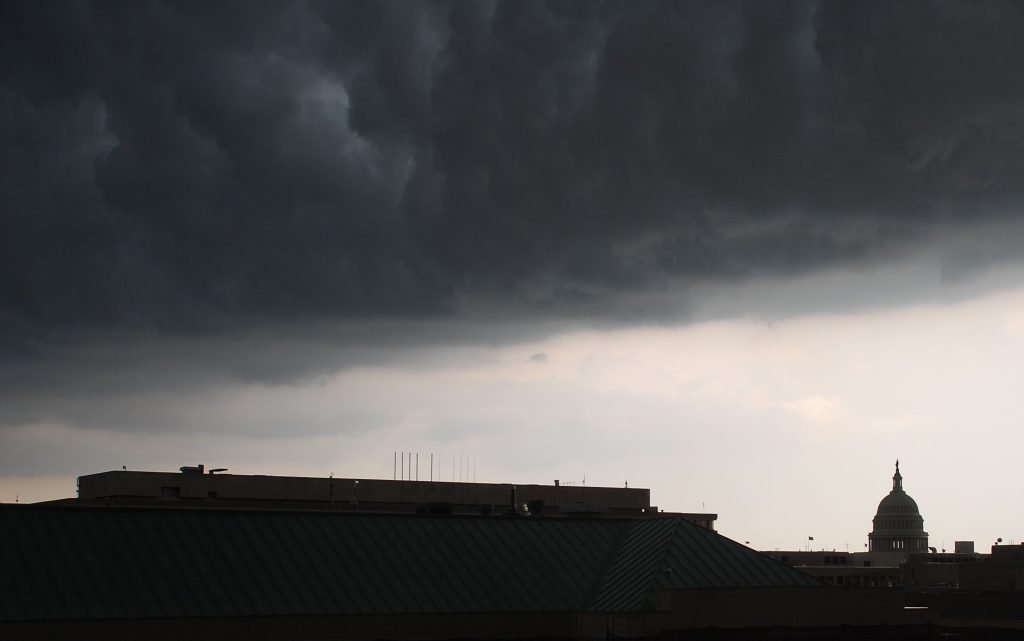 Think it doesn't matter? Think again.
On October 14th, President Biden signed a bill avoiding economic catastrophe four days later. But we'll face it again by December 3rd, when the federal government again approaches the debt limit.
The most important thing to remember about the debt limit is that it, like all the worst parts of politics and finance, is imaginary.
The second most important thing to remember is that failing to increase the debt limit would be catastrophic.
The debt limit is a historical quirk related to how the U.S. Congress has managed its constitutional duties. Under Article 1 Section 8 of the U.S. Constitution, Congress has the right to borrow money. But in 1917, it delegated that right to the executive branch (in the form of the Treasury Department), so long as the sum stays under a certain limit.
Congress, to be clear, still has the absolute right to set a budget and decide how money can be spent. It just decided, after all, that the Treasury can issue debt (i.e., sell bonds) without a new bill being passed, so that the executive branch can pay for Congress's budget.
And so it has acted for about a hundred years, when Congress has regularly passed debt limit increases. Then in 2011 a restive Tea Party movement decided to turn a routine legislative task into a showdown about government spending.
This is why people can propose such solutions as minting a trillion dollar coin, which would enable the federal government to have another trillion dollars in assets without borrowing any more cash. This is a ridiculous solution because it is a fundamentally made-up problem.
But the only thing worse than a made-up problem is one that could have catastrophic consequences.
To start. If the federal government can not take on new debt it will not be able to pay its creditors in an orderly way. It would default. This would have almost unimaginable consequences, because U.S. Treasury debt has historically been the safest kind of debt.
If our standard for what "risk" is shifts, it would be as if "down" suddenly shifted by 15 degrees: Everything would fall apart. The stock markets, and capital markets, would be sent into a tailspin.
But that is high-level catastrophe. Let me make it more practical, with some help from the wonks at Center for Budget and Policy Priorities.
Here is what would happen if we hit the debt limit today:
Sudden spending cuts would go into immediate effect, leading to the federal government's inability to pay contractors (like folks who build highways) or employees (like air traffic controllers) what they are owed.
Social Security and Medicaid would be disrupted extensively.
State and local governments wouldn't get the help they need from federal grants to do things like educate kids or care for the elderly.
And more, unpredictable, bad things.
All of this would be happening, of course, in the middle of a pandemic and in the middle of a huge avoidable economic crisis. And real people would suffer for absolutely no good reason.
This is a technocratic issue that is important because no one wants the entire global economy to collapse. People who play politics with this are silly. But you have to take them seriously in the same way you take someone with a gun seriously: not because they are serious but because they can hurt you.
And every Republican in the Senate voted against raising the debt limit.
So we need to have a little more sanity in our government. That is why we have to pick a good team at the federal level. At this point in our history one party is fundamentally interested in governing and one party fundamentally isn't.
One piece of good news to take away: Since all of this is imaginary, we can imagine something different. We can change the rules that Congress set in 1917. We can fundamentally reimagine our monetary policy, as some people are suggesting. We could end the filibuster and make it easier for everything (like voting rights legislation) to pass through Congress.
We must not waste political energy on made-up problems when we have real problems before us—like public health, poverty, and climate change. And we do not have to.
Greg Williams works in digital politics at Faith in Public Life (although opinions are his own). You can yell at him on Twitter @gwilliamsster but he'd prefer if you were kind.