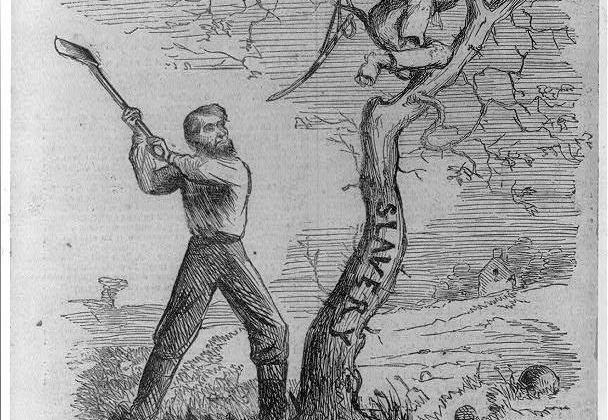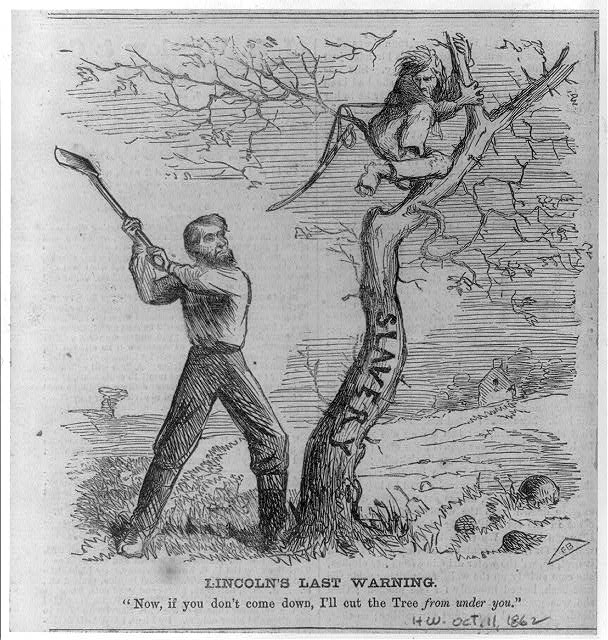 In our conflicts over abortion, Abraham Lincoln's approach to slavery offers a path forward
In these times citizenship requires that we do whatever we can to alter the vitriolic character of our political life. Although reducing the political temperature cannot always be accomplished through reason, there are cases in which careful attention to the given disagreement can lead to at least some weakening of mutual hostility. The matter of abortion is one such case.
Among the first things a conscientious and temperate discussion of abortion reveals is that there are many sides, not just two, to the matter. And the many positions on abortion are cross-hatched. Some who regard abortion as morally wrong are Democrats and some are Republicans. Some who regard abortion as morally permissible are Republicans and some are Democrats. Some believe that abortion is such a heinous moral evil that its abolition, through re-criminalization and other measures, should supersede all other matters of public policy in a political party's platform. Others believe the same thing about securing the right of every woman to choose what she should do with her own body.
These latter citizens on both sides of the abortion question, sometimes called "single-issue voters," are the extremists. Note that extremism here does not refer to the strength of moral conviction or even to the degree of emotional intensity that accompanies it. Rather, extremism denotes the elevation of one purpose or value to the exclusion of all others. This country has a number of extremists of varying political persuasions. Supporters of one-time Green Party candidate Ralph Nader, the infamous single-issue voters in Florida in the election of 2000, were most definitely extremists. And so are single-issue abortion voters today who vote Republican regardless of any of the other planks in the Republican platform.
Notwithstanding the extremists on the two primary sides of the abortion issue, an even larger group of people who disagree about abortion nevertheless agree in opposing extremism on the issue. Very large numbers of Democrats and Republicans agree that abortion is morally wrong and wish to reduce the number of abortions, on the way to eliminating abortion altogether. The ranks of the two primary sides of this issue include a substantial number of moral and philosophical pragmatists who are primarily interested in reducing the number of abortions to the point of extinguishing abortion altogether and who are open to considering a variety of means to do just that.
This country faced a situation similar to our present impasse on abortion during the years leading up to the Civil War. Then, too, there were many positions on slavery, not just two. Then, too, there were extremists on both sides. Many morally reprehensible defenders of slavery were willing to risk every other value, including the Union itself, to protect the so-called "peculiar institution." Many abolitionists, occupying the moral high ground, were equally willing to risk the Union in order to accomplish the immediate emancipation of all slaves.
In the midst of these extremists, Abraham Lincoln argued that slavery was a moral evil that should be "placed on a course of ultimate extinction." But he also wanted to preserve the Union. His difficult conclusion was that insisting on immediate emancipation would break the union apart but keep slavery intact, shielded by the secessionist confederacy that would inevitably form.
Imagine for a moment that a group of citizens were to apply to abortion the same political calculus Lincoln used regarding slavery. Suppose this group of citizens sought to make the choice of abortion less and less attractive through a host of measures that would make child-bearing more and more appealing: better sex education, better pre-natal care, better and more efficient adoption processes, better day care available to all, better health care, and more. While such advocacy would hardly bring conflict over abortion to an end, it might put a substantial portion of the citizenry at ease. It would reconfigure the debate as one among people who agree that it should be eliminated, who agree that abortion is morally wrong, and who disagree only over the best means to secure its eventual extinction.
Note that although there would still remain many sides to the issue, the debate's central questions would be empirical and pragmatic rather than abstract and absolute: Is increasing legal, financial, and other obstacles the best course of action? Or does precedent show us that a decline in abortions is the result of making child-bearing more safe, more appealing? Which strategy will minimize harm, not only to the unborn children but also to the women carrying them?
So far as I know, the only substantial, broadly articulated case for a more Lincolnian approach to abortion appeared in the Atlantic some twenty-five years ago in an article by George McKenna, "On Abortion: A Lincolnian Position" (September 1995). A flurry of editorials followed and then quickly dissipated. McKenna had been moved to write the piece because of a perilous decline of civility. Matters are even worse now in terms of the rhetorical tone of public life, but they are better, arguably, in moral tone, with the elevation of social welfare issues like health care and day care to more prominent places on the public agenda. These latter considerations, along with the persistence of the most absurd, misleading, and incoherent binary in American political history—"pro-choice" vs. "pro-life"—should move us to more nuanced discussion of the Lincolnian approach to the issue. Call it "pro-child."
As for extremists, they do deserve a good word. Our own day's heinous attacks upon Black citizens have made Frederick Douglass, William Lloyd Garrison, and other abolitionists more appealingly prophetic figures than they for many years seemed. What Aileen Kraditor wrote over fifty years ago in defense of the abolitionists applies to many extremists today: "Agitation is the art of the desirable; politics is the art of the possible." It turns out that citizens have multiple roles. Agitating for single issues is the lifeblood of civic life. But political extremism in the form of single-issue politics is almost always self-defeating, as it most surely was during the election of 2000, when a few thousand single-issue voters successfully defeated the candidate who would have advanced their cause much more effectively than his opponent.
We should strive together to place the immoral practice of abortion on the course of ultimate extinction. If we ever find our way to that end, I believe it will be through a politics that is more pragmatic, less deeply divisive, and very wary of political extremism. Which is to say: Lincolnian.
Mark Schwehn is Senior Research Professor in Christ College, the honors college of Valparaiso University, and editor of the second edition of Leading Lives That Matter: What We Should Do and Who We Should Be.