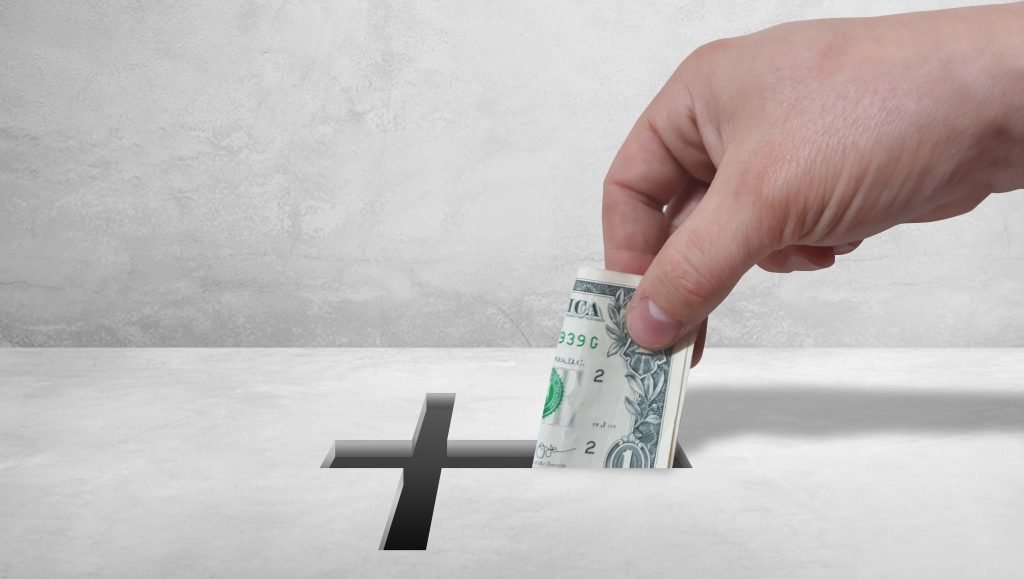 Practicing generosity—with creativity and good cheer
Almost every Sunday I find the moment when the church offerings are collected uncomfortably comic. When the collection plate gets to me, I put whatever spare change I have in my pocket or wallet into it. The nosy gazes of parishioners seated close to me sometimes turn into looks of quiet astonishment, even disapproval. Except for my spare change, the plate is filled with church envelopes that contain weekly pledges the congregants have made. So of course onlookers assume that my two or three dollars represents about 2% of my total annual church contribution. But my wife and I pay our annual pledge separately. Why? Because years ago when I tried to do what so many of my fellow believers do today, my sainted mother Edythe sternly reprimanded me: "The plate collection is for alms for the poor and needy, in the form of whatever you have with you that you can spare. The pledge envelopes, properly placed in the slot in the box at the back of the nave, are to meet the annual church expenses. Putting an envelope into the collection plate is just plain stingy."
Lest I be accused of virtue signaling here and in what follows, let me be clear at the outset that I am paying tribute only to Edythe while passing judgment upon all of the rest of us, whether we tithe or not. Tithing was another virtue my mother attempted to instill in me. When I was about eight years old she insisted that I begin to earn money, which I did at first by mowing lawns and shoveling snow and later, until high school, by delivering newspapers. When I brought my first earnings back from mowing lawns, my mother seized them and took me upstairs to a dresser drawer where she had arranged a small file of mailing envelopes. The first one in the file was labeled "Church," the second one "School Supplies," the third "Entertainment," the fourth "Emergency Funds," and the fifth "Savings." She then explained that my actual earnings were what remained AFTER I had put 10% in the first envelope. I had brought home $7.46, which I can recall exactly after almost seventy years because we argued about whether I needed to put 74 or 75 cents in that first envelope. It was 75.
This little tutorial was not only a lesson in tithing; it was also a lesson in how to conceive of one's "earnings," a term problematic for Lutherans since we remind one another that all we receive comes to us as a gift. Thus, I did NOT make $7.46; instead, I made $7.46 minus 75 cents or $6.71. And I then budgeted that by divvying it up among the other four envelopes. Here, my mother allowed some freedom—though she insisted that I put 10% in the "Savings" envelope, in this case, 67 cents or 10 percent of my "real" income. She thought it important for me to see that I should be saving less for myself than I gave to church. You do NOT, she insisted, bring your total earnings home and then budget that among five envelopes. Instead, you budget your actual income, the amount remaining after you have given the first fruits to God.
My mother, though she never went beyond high school, would have made a splendid Vice President for Stewardship for any church body. Her invented practices for trying to cultivate within me the virtue of generosity anticipated by decades complex financial mechanisms now in place that make it easier for some people, Christian or not, to tithe. For example, those living in retirement on fixed incomes through IRA-required minimal distributions (RMDs) and Social Security monthly payments can designate a portion of the IRA as QCDs (Qualified Charitable Distributions). These charitable payments can be kept on file with the financial institution managing the IRA so that they go out automatically BEFORE a remainder of the RMD is deposited as income. For some reason, no one has credited Edythe with this invention. In any event, this little device combines charity and self-interest since the QCDs do not count as income for tax purposes. Voila! Tithing can become for many automatic and habitual. Your taxable income is after tithe.
Churches could have—and should have—financial counseling with an eye toward proposing other devices to insure tithing for those who are presently employed. And churches should also emphasize tithing in a way that is fun, even funny. Can you imagine a Christian Suze Orman show, put on annually as part of a talent show? Orman was a great TV entertainer and a financial guru who advised countless Americans on how best to manage their resources. By far the most enthralling segment on her show featured viewers who called in asking Orman's permission to, say, take a cruise or buy a cottage at the lake or take the family to Disneyland. After reviewing the caller's overall financial situation, Orman would often announce with strident authority, "DENIED!" She would then proceed to show why the caller simply could not responsibly do what they proposed. Churches could use the same format with tithes figured into the financial data submitted to the person acting as Orman. Done well, this could be both hilarious and instructive. It is easy enough for Christians to rebuke someone for having an affair. But it seems inconceivable to most Christians to rebuke a non-tithing fellow believer for buying an expensive summer home. Bizarre!
Christians do need quickly to become financially generous and resourceful or continue to lose credibility. Giving statistics for Christians have been proverbially dismal and embarrassing for years. Christians typically give an aggregate average of somewhere between 2 and 3% of their collective net income to charity. Less than 25% of churchgoers tithe. To me the most curious but encouraging statistic has been that Christians collectively INCREASED the percentage of their income given to charity during the Great Depression by an entire percent—which was approximately a 50% increase over what they had been giving before and have been giving since (roughly from 2.5 to 3.5%). The besetting sin of Christians in America has never been lust; it has always been greed.
Jeremiads directed at the stinginess of Christians have been a persistent feature of religious life in this country, apparently to no avail. So why not take a page from Edythe's notebook? Train up the young in a way that makes tithing second nature to them. Enable people, Christian or not, to become more generous in a way that adds a measure of creativity and good cheer to their lives. Tithers could really make an enormous impact on the world, especially today with so many people suffering. Some of the very best relief organizations—like Lutheran Immigration and Refugee Services and Lutheran World Relief in my denomination—are Christian. And they happily receive QCD's.
We do not need any more exhortations to be more generous. As my mother understood, we need a Christian gestalt shift coupled with creative habituation. We can name this strategy the "Edythe Principle."
Mark Schwehn is Senior Research Professor in Christ College, the honors college of Valparaiso University, and editor of the second edition of Leading Lives That Matter: What We Should Do and Who We Should Be.