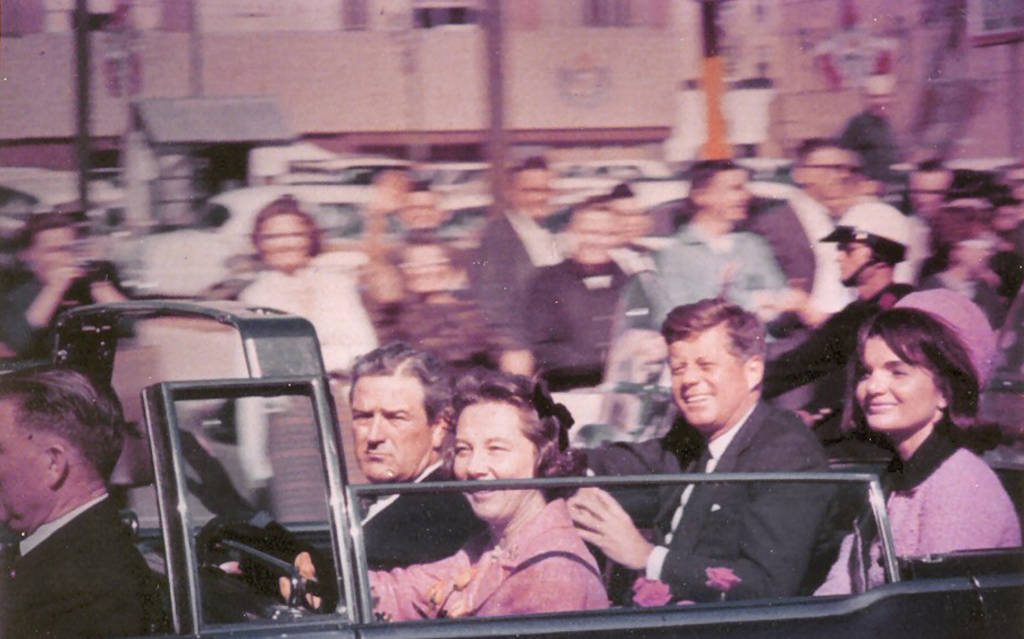 After sixty years, JFK's assassination still haunts us—and for good reason
I used to enjoy a good conspiracy theory, especially a historical one like the Kennedy assassination. But a visit to Dealey Plaza changed my mind about both the president's death—and the harmlessness of conspiracy theories in general.
In 2006 I was in Texas doing research at the National Archives branch in Ft. Worth, and at the top of my sightseeing list was the assassination site. I was never a true conspiracy buff, but as a teenager I did love The X-Files. FBI agents Scully and Mulder discovered many a government coverup but could never quite bring the dark deeds to light.
In the show's mythology, the ultra-mysterious Cigarette Smoking Man killed Kennedy and framed Lee Harvey Oswald. (He also fixed it so the Buffalo Bills lost four straight Super Bowls, which, as a Western New Yorker, I found more than plausible.) Truth be told, I liked talking about conspiracies. It was a game, a chance to puzzle out what really happened, and to show off my knowledge of history and its hidden connections.
I'd always thought the case for an assassination conspiracy rested on the impossibility of Oswald getting off three shots and hitting his target with two. The so-called experts said it couldn't be done.
When I saw the museum's exhibit of Oswald's perch, however, I knew I'd been deceived. The road was close. It was a difficult shot, especially on a moving target, but certainly not impossible. Oswald didn't need to be a superhuman sniper.
After the museum, I explored Dealey Plaza and found the infamous Grassy Knoll, supposedly the place where a hidden second gunman shot the president. I felt disappointed. I expected something . . . I don't know . . . more clandestine? The Grassy Knoll is close to the street and close to the crowds. Spectators would have been all around. It's no place to hide.
Worse were the nutjobs hawking pamphlets on the site, each promising the real story of November 22, 1963. It turned my stomach to see people trying to profit from a man's death. I felt bad. This was a crime scene. A man was murdered there. And so many people, including me, had treated his death as a game.
I left Dealey Plaza with a clearer, if disturbing, understanding of why the president died: A troubled young man intent on evil got lucky. Think of all the things that had to fall in line for Oswald to succeed. Though not impossible, the shots were difficult. Maybe on a different day Oswald misses all three instead of only one. Oswald happened to work in a building with a clear view of the president's path. Had he practically any other job, in a city of over 600,000 people, he wouldn't have been in such a position. The media announced the president's route ahead of time so people would know when and where to see the president. A little more discretion and Oswald wouldn't have had the chance to prepare. And if Oswald had been arrested for the attempted murder of Army General Edwin Walker, whom he'd shot at in April, he would have been in jail.
But in fact, everything did go Oswald's way.
That's what makes the official explanation of the assassination feel inadequate, inviting in conspiracy theories.
The murder of the president, the most powerful man in the world, demands a more satisfying explanation than A bad man got lucky. An explanation that has intent, organization, reason—some meaning beyond the violent outburst of a nobody. There must be more to it.
But there isn't. That's frightening.
In The Book of Job: When Bad Things Happened to a Good Person, Rabbi Harold Kushner (best known for When Bad Things Happen to Good People) offers a meditation on people's urgent need for an ordered, rational world. "We desperately want to believe that the world makes sense, that it is a place where things don't just happen, they happen for a reason," he writes. "An unpredictable world, a world of randomness unregulated by cause and effect, would leave us uncomfortable."
Conspiracy theories promise comfort. If a tragedy is the result of a plot, even a sinister plot wrought by evil people, then at least someone is in control. There's an enemy you can identify and fight against. An accident is just an accident. There's no one to blame, no action to correct. A random act of violence is even more debilitating.
"Conspiracy theories are actually reassuring," writes David Aaronovitch in Voodoo Histories: The Role of Conspiracy Theory in Shaping Modern History. "They suggest that there is an explanation, that human agencies are powerful, and that there is order rather than chaos."
The conspiracy theories surrounding the Kennedy assassination are a prime example. Whether it was the CIA, the mafia, Cubans, Lyndon Johnson, Ted Cruz's father, or the Cigarette Smoking Man, the conspiracy theories offer reassurance that someone is in control.
Conspiracy theories about Kennedy's death are more than unsound, however. They're harmful. They offer a comforting lie when we need the truth, no matter how cold it makes us feel. They prevent us from accepting that some things happen without a reason, or, at least, without a reason we'll ever know. Worst of all, conspiracy theories hide a crucial part of what it means to be human: that we are all vulnerable and no one knows when their time on earth will end.
I left Dealey Plaza in a somber mood, challenged by a new aspect to the problem of evil and the uncertainty of living. I made a resolution: No more indulging conspiracy theories as harmless fun.
David Head is associate lecturer of history at the University of Central Florida and distinguished faculty fellow in history at Kentucky Wesleyan College. He is the co-editor of the forthcoming book A Republic of Scoundrels: The Schemers, Intriguers, and Adventurers Who Created a New American Nation.