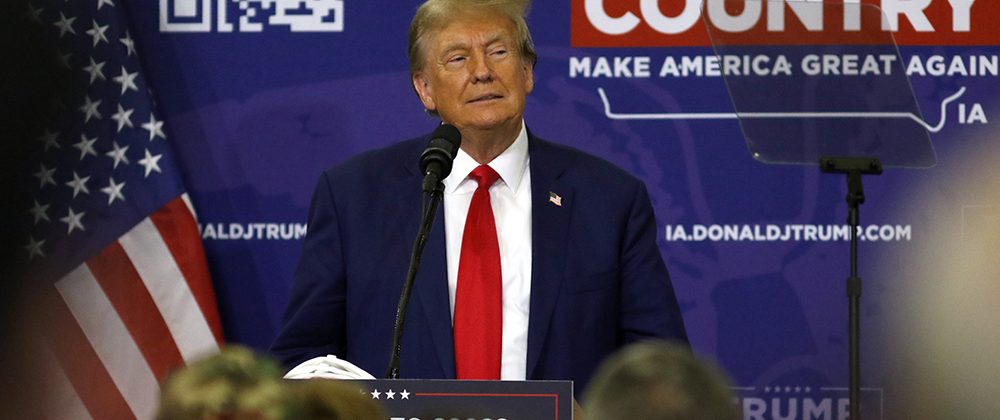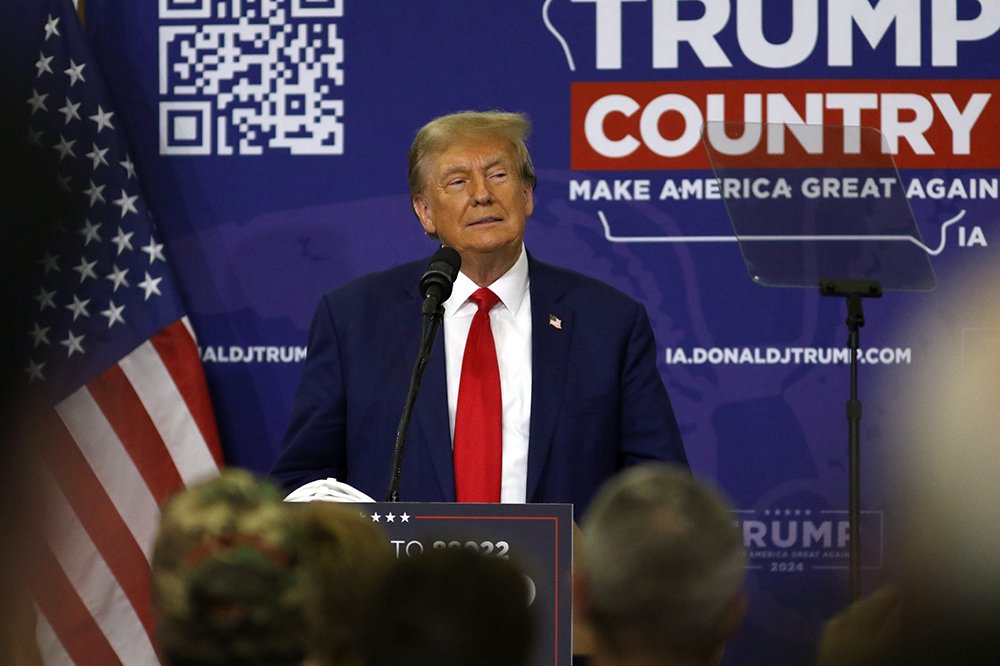 Pastor Patrick Wiedemeier of Anchor Point Baptist Church in Webster City, Iowa prayed at Saturday night's Trump rally in Fort Dodge, Iowa. You can watch his prayer at the 1:40.51 mark of this YouTube video.
Pastor Wiedemeier starts by reading Proverbs 29:2: "When the righteous are in authority, the people rejoice. When the wicked rule, the people groan," adding, "I hope the excitement represented in here is rejoicing. Amen?"
Perhaps he should have kept reading in Proverbs 29:
Proverbs 29:3: "A man who loves wisdom brings joy to his father, but a companion of prostitutes squanders his wealth."
Proverbs 29:4: By justice a king gives a country stability, but those who are greedy for bribes tear it down.
Proverbs 29: 7: The righteous care about justice for the poor, but the wicked have no such concern.
Proverbs 29:12: If a ruler listens to lies, all his officials become wicked.
Proverbs 29:23: Pride brings a person low, but the lowly in spirit gain honor.
Proverbs 29:26: Many seek an audience with a ruler, but it is from the Lord that one gets justice.
But the most disturbing and blasphemous part of this video is when Pastor Wiedemeier prays that the "excitement" he feels at this Trump rally is "just a taste of what's coming when you send your Son as King of Kings and Lord of Lords and he sets things right." In other words, the event is a foreshadowing of the coming Kingdom of God.
Christians believe that the Kingdom of God was initiated at the resurrection of Jesus Christ, is manifested in the world through believers, and will reach fruition in a new heavens and earth. It is a Kingdom characterized by love, peace, humility, mercy, compassion, and justice. Jesus gave his followers a glimpse of this Kingdom in the Sermon on the Mount. Christians provide the world a "glimpse" of this Kingdom when they model these virtues.
I'm sorry, but the culture Trumpism, or a Donald Trump rally in this case, does not offer us a glimpse of the Kingdom of God.
But Pastor Wiedemeier doesn't stop there. He prays that in our country today "good is called evil and evil good." This is a reference to Isaiah 5. I would encourage you to read the entire text.
At one point Pastor Wiedemeier seems to be praying for a Trump victory against the "giants" [Biden? Democrats?] who are "in opposition to you, Almighty God."
Anchor Point's website says it is "INDEPENDENT–FUNDAMENTAL–DISPENSATIONAL" in orientation.
Watch Wiedemeier's sermons here.