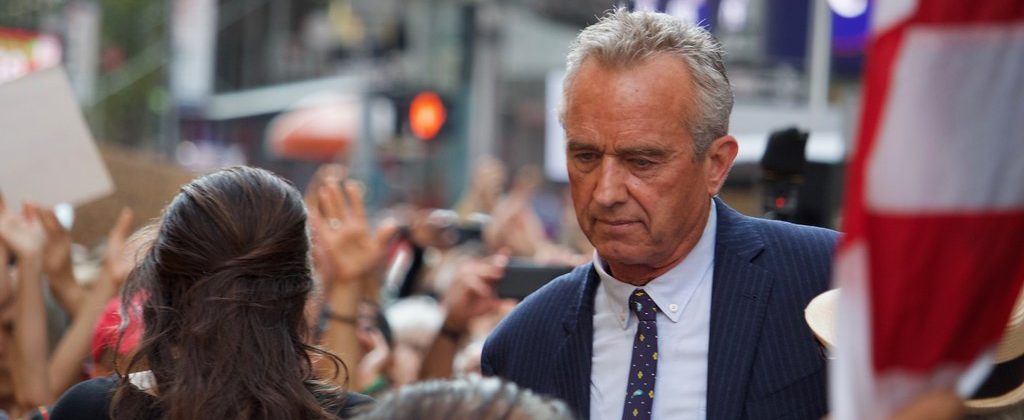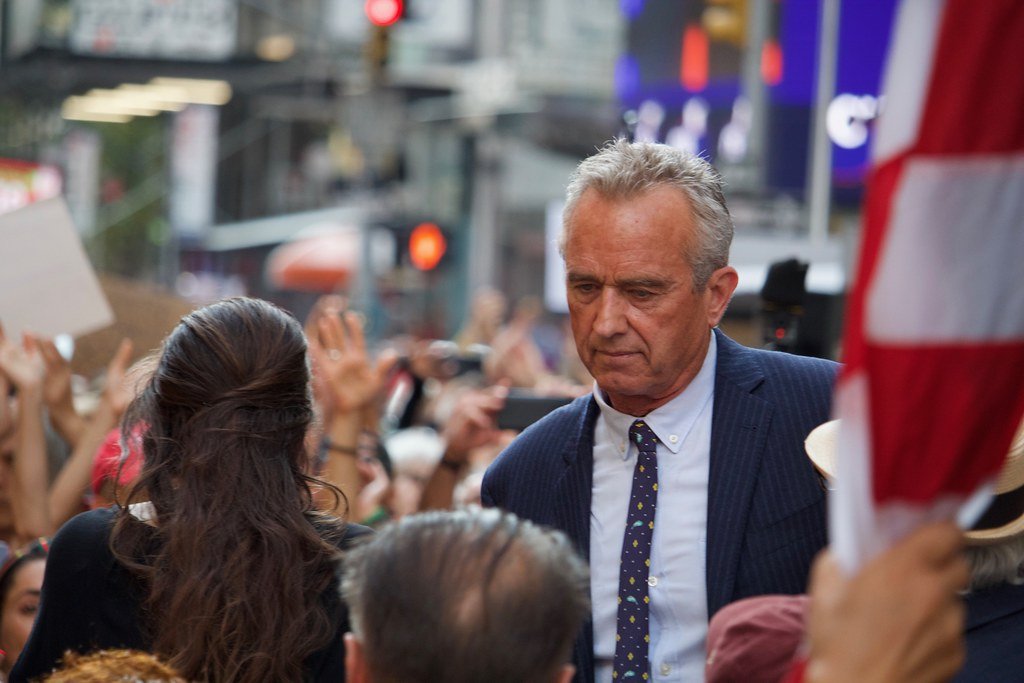 Robert F. Kennedy Jr. is running as an independent candidate for President of the United States. One recent poll has him at 22% in a three-way race with Biden and Trump.
His father, Robert F. Kennedy, was a United States attorney general and a United States senator. He was assassinated in June 1968 in the midst of a presidential run. Robert F. Kennedy was 14 years old when his father was killed.
Robert Kennedy Jr.'s uncle was John F. Kennedy, the 35th president of the United States.
Robert Kennedy Jr.'s other uncle was Ted Kennedy. Known as the "Lion of the Senate," Kennedy served Massachusetts in the upper house for 47 years. He ran for president in 1980.
(Sargent Shriver, RFK Jr.'s uncle by marriage, ran in 1976).
When I was a kid I was enthralled by the Kennedy mystique. I wrote a book report in high school on Theodore H. White, The Making of a President, 1960. If there was a story about the Kennedys in the local newspaper, I read it. As a fourteen-year-old I wondered how I might work for the Ted Kennedy campaign for president. I remember trying to tell my father that Teddy had the best chance of beating Reagan. (Ironically, my politics today are probably closer aligned with Jimmy Carter than Ted Kennedy). As I look back on my teenage political interest one thing is clear: My support of Teddy had less to do with his policies or whether he would make a good president, and more to do with seeing a Kennedy in the White House again. Chappaquiddick? As far as I was concerned it was ancient history. Why were people still bringing it up?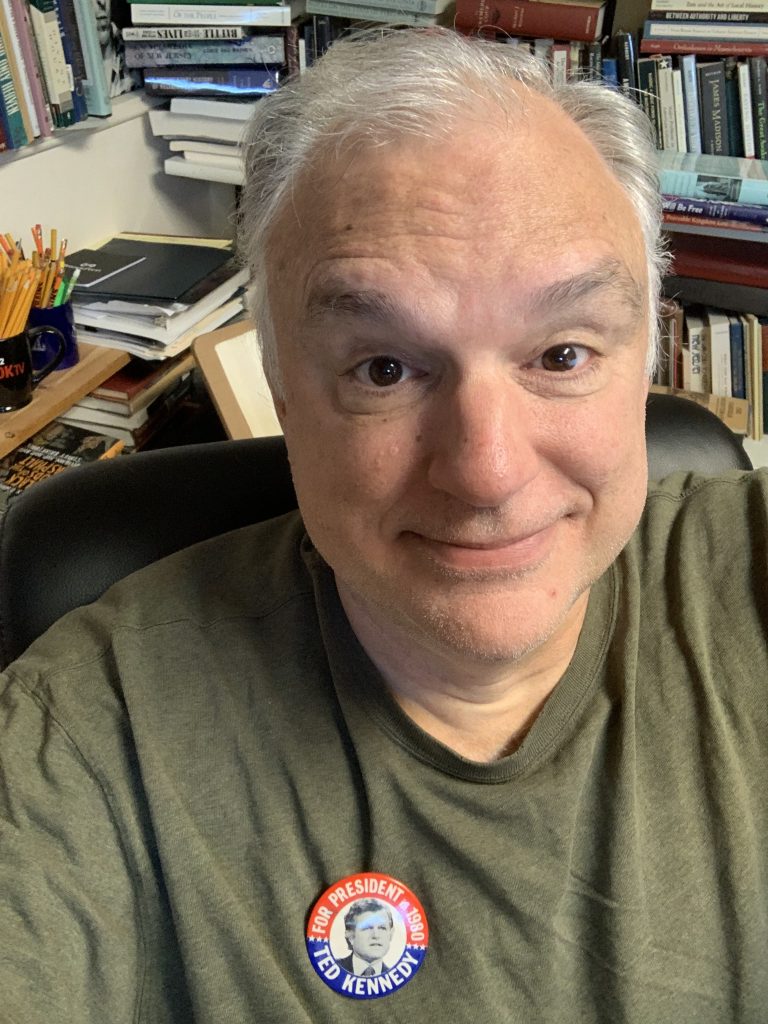 And now we have RFK Jr.
Over at The Washington Post Maura Judkis writes, "RFK Jr, the fourth Kennedy to run for president, is clashing with myth and history–and his own family." Here is a taste:
Three Kennedys are currently serving in the administration that RFK Jr. hopes to dislodge: Caroline Kennedy (his cousin) is ambassador to Australia, Victoria Reggie Kennedy (widow of his uncle Ted) is ambassador to Austria, and Joe Kennedy (his nephew) is the special envoy to Northern Ireland.
But did you even know this? Perhaps you've heard more about RFK Jr.'s shirtless push-up videos, or his falconry or the recent TMZ report about his barefoot walk to and from an airplane bathroom.
The Kennedys are "receding into history with each passing year," says Larry Sabato, director of the Center for Politics at the University of Virginia. Sabato asks his studentsevery year if they know what Camelot means in relation to the Kennedy family. Out of 150 or so students, usually around three raise their hands.
And this:
In addition to the statement from four of his siblings, other family members have made clear their views on RFK Jr.'s controversial opinions.
"My uncle's comments were hurtful and wrong," former congressman Joe Kennedy tweeted after RFK Jr.'s remarks about covid-19. "I unequivocally condemn what he said."
"His statements do not represent what I believe or what Robert F. Kennedy Human Rights stand for," wrote sister Kerry Kennedy, who runs the foundation named after her father, in July.
RFK Jr. wrote on X, formerly Twitter, that his comments about covid and Jews were misunderstood, and that the journalist who reported them "exploited this OFF-THE-RECORD conversation to smear me by association with an outlandish conspiracy theory."
In a USA Today opinion column, cousin Patrick J. Kennedy argued that the current president is the keeper of the Kennedy flame: "Robert F. Kennedy Jr. claims to follow in JFK's footsteps. Biden actually is."
In an email response to The Washington Post, RFK Jr.'s niece Kerry Kennedy Meltzer, a doctor, wrote: "One of the great privileges of being a member of my family is that I'm surrounded by people who fight for what they believe in. … Those are values that helped me decide to become a physician. They're also among the reasons I've found it hard to have an uncle who is publicizing conspiratorial views about vaccines and public health — ones that I believe will harm Americans. A lot of people have uncles who say offensive and untrue things, but my uncle Bobby is a candidate for president. It's something I can't ignore."
Strong words have also come from Jack Schlossberg, JFK's only grandson, and son of Caroline Kennedy. In an Instagram reel, Schlossberg listed Biden's achievements and condemned his cousin's candidacy.
"He's trading in on Camelot, celebrity, conspiracy theories and conflict for personal gain and fame," Schlossberg said. "I've listened to him. I know him. I have no idea why anyone thinks he should be president."
Read the entire piece here.