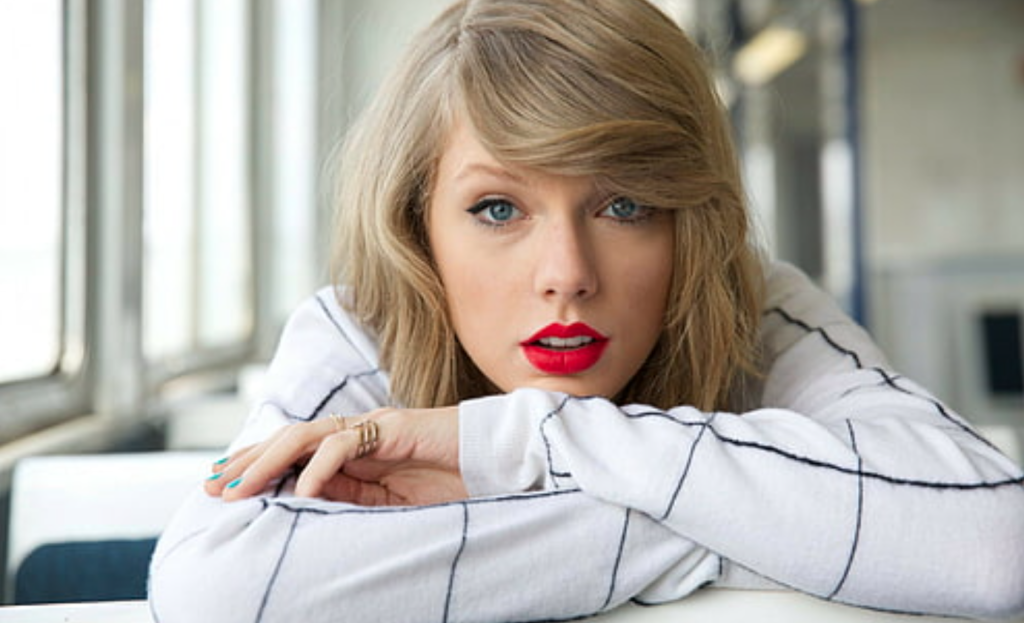 Sinatra, Presley, Dylan . . . Swift?
To say that Taylor Swift had a good 2023 would be the understatement of the year, maybe the decade. Among the records smashed by her records: four albums in the Billboard top ten simultaneously; most attended concert by a female artist; highest grossing concert movie of all time; first to occupy every slot in the Billboard top ten (in late 2022). But how does she stack up relative to the other giants of popular music history?
Let's start by noting that it's not easy to make a hit record. Even if you've got a good song, it isn't going anywhere without the distribution of a major record label and a commitment of promotional muscle on its part. Harder still is scoring a clutch of hits—almost always within a span of a few years—that will gain one a float on the hit parade of history: Think Chuck Berry in the fifties, Linda Ronstadt in the seventies, Shania Twain in the nineties. And then there are those who become generational icons: Elvis Presley, the Beatles, Michael Jackson. Swift now belongs in such company.
Precise comparisons are no more possible for pop stars than for athletes, in part because the metrics change. Just as in baseball you have to consider the existence, or lack thereof, of designated hitters, on-base percentage (OBP), or the deadball era, one has to consider record sales versus streaming, or the changed role of touring in sustaining musical careers in the music business (once tours were a vehicle to sell records, now it's the other way around). Whether or not you actually wrote the hit song you performed was not particularly material to considering the greatness of Frank Sinatra or Elvis Presley; it was of considerable importance for Bob Dylan and the Beatles. In recent times it has become less important again, though in this regard Swift is a switch-hitter, as it were.
One indicator of stratospheric success is the ability to succeed on multiple media platforms simultaneously. In his heyday Sinatra was the host of a radio pop music countdown show and starred in classic movies like On the Town (1944); he also started his own record label (Reprise, still an ongoing concern in the Warner Brothers stable). Madonna was a darling of MTV and launched her own entertainment company (Maverick, now defunct) even as she racked up hits in the eighties and nineties. Beyoncé now has a line of beauty-care products. Swift checks such boxes. Her acting career, while minor, has been steady; her videos are in wide circulation. She's also been a business innovator in the way she both renegotiated revenue with Spotify—pioneering a new streaming standard for other artists—and re-recorded her albums after her former manager got control of her old masters. Her recent Eras Tour movie sidestepped movie studios and cut a deal directly with the AMC theater chain.
But the real measure of Swift's claim to pop Valhalla—and it may be hard for the oldsters among us to get our minds around this—is her durability. She has been churning out hits for almost eighteen years, sprawling across the 2000s, 2010s and 2020s. This is very, very difficult to do—and all the more impressive given her consistency: Sinatra and Presley went into nosedives in the middle of the careers, fueled by personal demons that in Presley's case sent him, like Jackson, to an early death. Despite the media circus and sometimes vicious gossip swirling around Swift, she's kept her nose clean, and the hoopla surrounding current beau Travis Kelce lacks the fraught and tragic dimensions of, say, Sinatra's relationship with Ava Gardner—or, for that matter, Joe DiMaggio's with Marilyn Monroe.
What may be hard for Swift to get her mind around is the fact that she's edging toward middle age. History suggests that the kind of success she now enjoys simply isn't sustainable, if for no other reason that a rising generation will find new heroes (Olivia Rodrigo appears to be rehearsing for that role). In this regard, Swift may be wise to take a page from Bruce Springsteen, who after the incandescent glow of Born in the U.S.A. turned inward and began writing songs about family and aging, in a career that's still going strong after a half-century. Swift may yet have some good songs in her about marriage and motherhood, aimed in part at a country music audience she could stoop to re-conquer.
Of course, one thing missing from this analysis is the actual quality of the work among the artists discussed here. This is a subjective consideration, even more so than presumably objective measures of commercial success. But there's reason to think there's some correlation, even if there will always be figures, ranging from Gil-Scott Heron to Leonard Cohen, who are far more important than their commercial success indicates. In any event, the day will come when Taylor Swift is about as familiar as Irving Berlin. To really get it, you had to be there. We're the lucky ones.
Jim Cullen teaches history at the Greenwich Country Day School in Greenwich Connecticut. He is the author of twenty books, most recently Bridge & Tunnel Boys: Bruce Springsteen, Billy Joel, and the Metropolitan Sound of the American Century. John Fea recently interviewed Cullen regarding this book on The Way of Improvement Leads Home podcast.