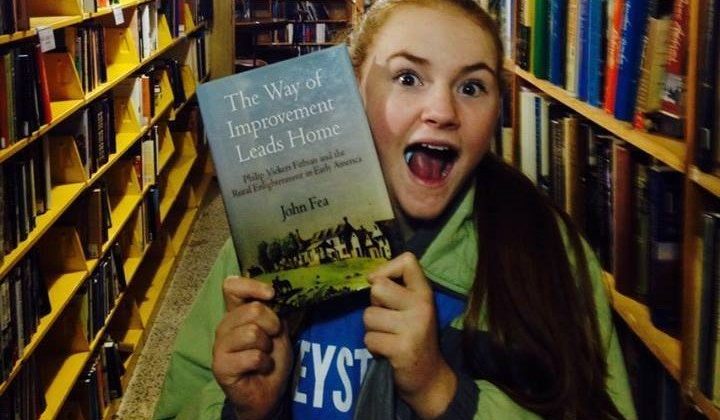 I've published three books with university presses in my career and spent a lot of time at this blog promoting the work of American historians who publish with university presses. This is why I am happy to call your attention University Press Week!
Here is Jane Bunker at LitHub:
When you love books as much as I do, University Press Week, happening this year from November 13 to 17, is kind of like the Oscars. Not only is it a great time to reflect on the work that university presses are doing to advance scholarship around the world, but there are also dozens of events around the country with university press authors. Best of all, the Association of University Presses puts out a new reading list of books that I can't wait to get my hands on.
This year's reading this list comprises 103 publications, each submitted by a member of the Association of University Presses, chosen because they exemplify the Speak UP theme for this year's University Press Week. We hope they will inform and shape conversations around the world.
As a longtime university press editor, the current director of Cornell University Press, and the president of the Association of University Presses, I can attest to the dedication of university press staffers in amplifying research of the highest quality. Ideas matter, and you can see ample evidence of that in this list, including books about everything from the environment and climate change to race, LGBTQ issues, Indigenous studies, science, philosophy, feminism, education, poetry, fiction and more.
If you love reading books that expand your mind and inspire you to think about issues in new ways, I know you will find something that will grab your attention and edify you. Below is a sample of 24 representative books. And visit the UP Week 2023 Gallery to explore more in each category!
Read the entire piece here.