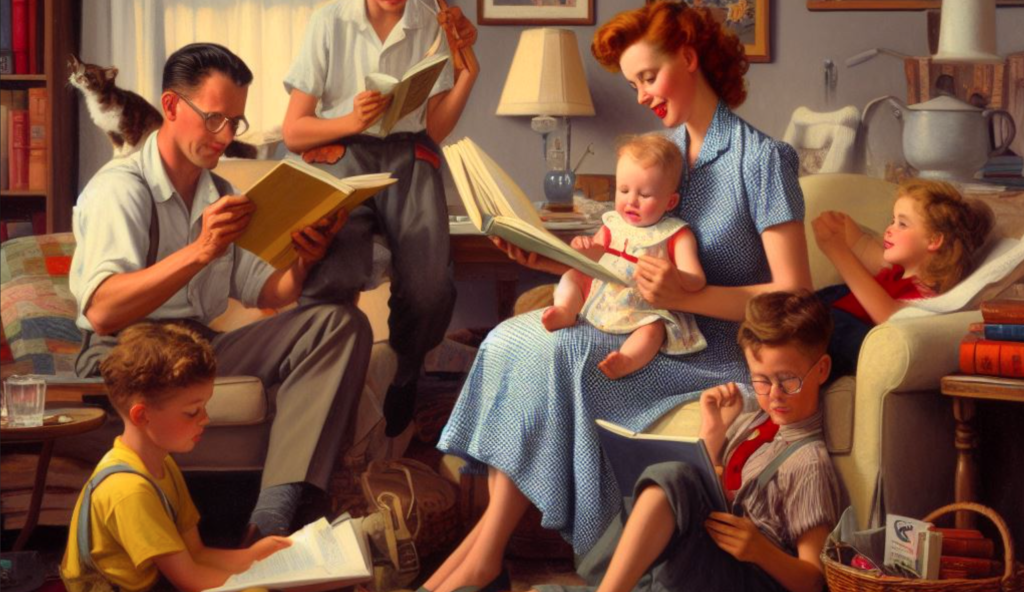 The Post's attention is justified. Its conclusions are flawed.
A recent article in the Washington Post's "Homeschool Nation" series asks an important question: How many homeschoolers are there in America?
"Between 1.9 million and 2.7 million," conclude the authors.
Are they correct?
First, let's recall that at the beginning of the Covid-19 lockdowns, social media was rife with appreciation for homeschooling, as many parents suddenly found themselves overseeing their children's six daily hours of Zoom classes. While homeschoolers were quick to point out that this was not the same as homeschooling, many Americans were still becoming aware of homeschooling in a new way.
Not unrelatedly, over the summer of 2020 homeschooling rates more than doubled: to about 11.1% of American schoolchildren according to the U.S. Census.
Clearly, homeschooling has become an important matter in American education and deserves mainstream media attention. So I'm glad the Post is giving it such attention, even though the paper's sense of surprise at the boom seems a little oblivious.
Second, numbers do matter, and the Post has made a considerable effort to count homeschooling in 2023, a daunting task. Getting up-to-date numbers is important because of the dramatic changes that happened in 2020 and the pressing question of what will happen next: Will homeschooling numbers remain high, decline slightly, or return to 2019 levels?
However, two major problems with the Post's assessment give me pause.
First, the Post shows little (no?) awareness of other research on homeschooling, past or present, although efforts to count homeschoolers have been underway for at least the past thirty years. The article cites only one previous number, from the National Center for Education Statistics (NCES).
Likely because of this, the Post fails to take into account the particularities that homeschool researchers know matter to this research. For example, the authors do not note that the 2019 NCES number that it cites—1.5 million, lower than previous numbers—represents a change in how NCES categorizes homeschoolers. Beginning with the 2019 survey, NCES began to separate students "learning virtually" from other homeschoolers. If these "online" students are included, however, as they have been in the past, the number goes up considerably, from 2.8% of schoolchildren (or 1.5 million) to 3.7% "receiv[ing] instruction in the home." (See the 2019 NCES report summary here.) This change of definition made a difference of 1.3 million in the number reported without explanation by the Post.
Some states, such as Ohio, are also changing the definitions in their registrations, which affects their numbers as well. The Post notes in fine print that there are such state-by-state differences in definition, but it neither accounts for this in its estimates nor changes its methodology in response. So it arrives at considerably lower numbers than it ought.
Without indicating awareness of previous research practices and history, the Post also does not take into account that homeschoolers are still to some degree a hidden population that does not want to be counted. Although homeschooling has come a long way in public visibility and legal security, there are still many homeschoolers who never register with their school districts, even in states in which that is a legal requirement. The Post relies on district registration numbers without noting this.
Homeschool researchers know that, for these and other reasons, homeschooling data sets are highly variable. The NCES, the Home School Legal Defense Association, the National Home Education Research Institute, and the U.S. Census numbers all differ considerably and are often used in combination as a result. The Post, however, while noting that counting homeschoolers is "challenging," buries its doubts about its own numbers in the fine print at the very bottom of the article: "The Post's tally is almost certainly an undercount, even in the states from which it gathered data."
I find some other aspects of the Post's analysis less than compelling, as well. Almost all of the article's subsections end with a critical or alarmist comment about homeschooling, suggesting that homeschooling is a danger to both children and public schooling, and often doing so with assertion rather than evidence. This emphasizes the view that homeschooling is a problem needing to be solved, or else . . . or else what? We won't have school buildings available as shelters in case of natural disaster, as one line in the article implies? Is that really the main reason for public schools?
The truth is that children in public schools are, on average, not getting a good education. The Nation's Report Card has made it clear that the majority of our nation's public school fourth graders cannot read proficiently. So why do we continue to insist that homeschooled children are the ones at the greatest educational risk?
The Post also shows its lack of understanding when it presumes that because high-performing school districts saw large increases in homeschooling numbers, dissatisfaction with academics in public schools did not motivate pandemic homeschooling. I don't think this necessarily follows. Many academic factors besides standardized test scores affect a homeschooling parent's opinion of whether or not local schools are serving children well academically. Furthermore, standardized tests are notoriously unhelpful in assessing actual learning and are also distressingly easy to manipulate.
My own best estimate is that about 5% of schoolchildren were homeschooled in 2019, rising to around 11% in 2020 and diminishing to about 7-8% by 2022. These numbers follow similar proportions as the Post's, with an overall increase of about 50%. You can read more about my arguments here and here, or listen to a recent podcast on homeschooling here. I will address all of this at length in my coming book on the subject, tentatively entitled The Homeschool Boom.
Admittedly, my numbers may be off too, for the same reason as the NCES' or the Census' numbers may be. But whatever the actual numbers are, most researchers agree with the Post that the rate rose suddenly and dramatically at the height of the pandemic and remains higher today than it was before Covid-19 hit. Generally, the Post's summary of its findings from the series, which it published as an annotated list in another recent article, is correct: Homeschooling is bigger, more diverse, involves more kinds of teachers, and is not as religiously-motivated as in the past.
If the Post does not understand homeschooling very well, it does realize that it can no longer be ignored. And with that, I can agree. Homeschooling is now part of the mainstream educational landscape.
Dixie Dillon Lane is an American historian, teacher, and essayist who writes frequently for Current and Front Porch Republic as well as other publications, including her website, TheHollow.Substack.com. She is an Associate Editor at Hearth & Field and holds a Ph.D. from the University of Notre Dame. 
Image generated with AI ∙ November 11, 2023 at 9:34 PM