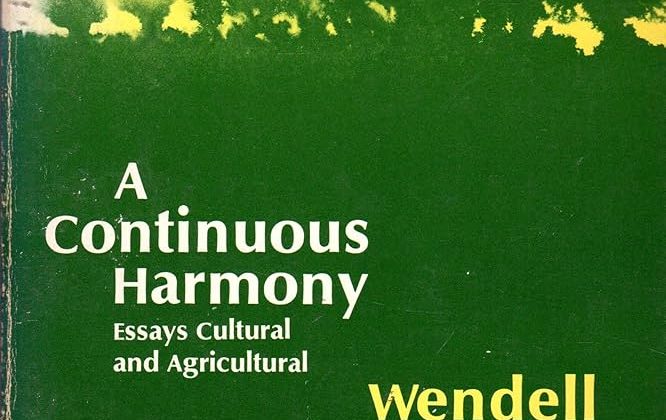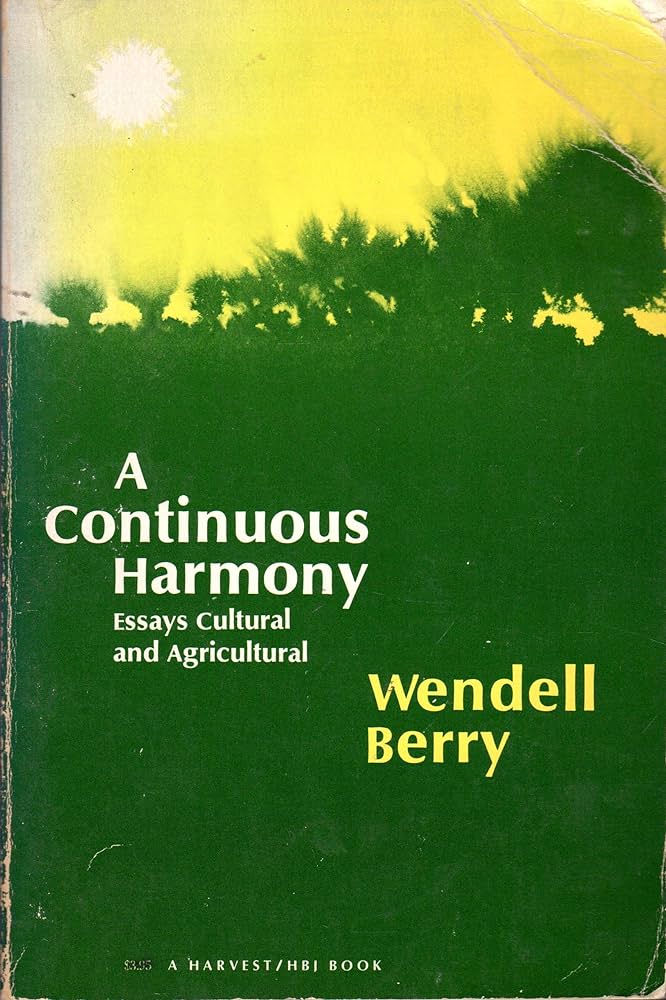 I was reading in my commonplace book this morning and ran across this quote from Wendell Berry. It come from his essay "Discipline and Hope" published in the 1972 collection: A Continuous Harmony: Essays Cultural and Agricultural:
Training is a process of conditioning, an orderly and highly efficient procedure by which a man learns a prescribed pattern of facts and functions.  Education, on the other hand, is an obscure process by which a person's experience is brought into contact with his place and his history.  A college can train a person in four years; it can barely begin his education in that time.  A person's education begins before his birth in the making of the disciplines, traditions, and attitudes of mind that he will inherit, and it continues until his death under the slow, expensive, uneasy tutelage of his experience.  The process that produces astronauts may produce soldiers and factory workers and clerks; it will never produce good farmers or good artists or good citizens or good parents.
Berry, always the prophet, saw what was coming, especially concerning American higher education.