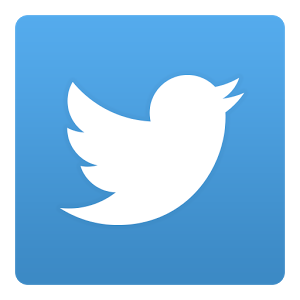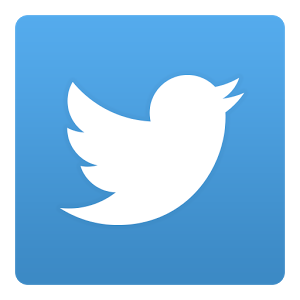 Who needs Twitter? As a steady trickle of people is leaving in dismay, including most recently David French, this question is worth considering. Naturally, answering it requires us first to revisit Plato and one out-of-control intellectual gathering that doubled as a chaotic drinking party. This symposium was fictional, mind you, but had it happened, it would have taken place ca. 416 BCE.
Imagine a room with an intimate, friendly ambiance. This is quite a small party. Who is invited? If you have to ask, obviously you have not been so favored. We have here a small gathering of aristocratic thinkers and Socrates himself, teacher and influences of the crème de la crème of the city. At the start of the evening, they determine that since they had all drunk way too much at the previous night's party, tonight's entertainment ought to be purely intellectual. And so, until a party crasher arrives towards the end and derails this plan, they spend much of the evening in deep conversation—so epic that college kids worldwide still have high odds of reading it now, 2,400 years later.
Such aristocratic symposia were the purview of the wealthy—those who could afford the special banquet room and servants and high-quality beverages, but others in Athens as well could and did gather for conversations, meals together, entertainment, and amidst it all, the creation and the maintenance of networks of knowledge. This was the way of all citizens in a democracy. As Aristotle would say later on, a human being is zoon politikon—a social being.
But not all who lived in Athens were citizens of the democracy. Women, in particular, were not. Also, women's social networks were significantly limited. And if they wanted intellectual engagement—well, that's just too bad. Even as Socrates praises a female philosopher Diotima during the symposium, she was obviously not invited to be present at the conversation.
I've been thinking about this inclusive and exclusive nature of various conversational spaces and networks of knowledge as they pertain to social media. Allow me to explain.
Over the past several months, as a certain billionaire's whims keep destroying a once functional social media platform, a steady stream of departures have made themselves felt. But while some have shaken the dust of ye old bird site off their feet with nary a shrug and happily decamped elsewhere, I want to point out something that the prominent social media influencers cannot possibly understand: while the demise of Twitter means little to them, it unfortunately means bad news for the vast majority of the unfamous conversationalists on the site, who have needed it to fill the otherwise absent role of social and intellectual networks in their daily lives. Maintaining an intellectual culture in a democracy needs such spaces, and their loss will be felt by many.
When I joined Twitter in February 2022, I was a burned out academic and sleep-deprived homeschooling mom, about to sign my first book contract. I was teaching at a secular state university where the humanities were under direct attack, and I felt intellectually isolated. This is the problem with being an outsider–someone not invited to the symposium. Most networking in academia happens at conferences, but as a mom of little kids, I have found attending conferences difficult.
Twitter seemed perfectly equipped for providing intellectual conversations for someone like me—someone who mostly could not go to conferences, had no "real life" connections, but wanted to maintain a life of the mind in community. How do you find out about ideas in progress? How do you get to discuss your own ideas in progress with someone else? If you are teaching at a Christian college, you may have these conversations with colleagues in person sometimes. There may be periodic public lectures, brown bag lunch talks, and informal conversations over coffee. And, of course, you get to explore your ideas even in teaching Christian students with whom you are free to speak openly about matters of faith.
I had none of these outlets, but I found a however imperfect version of them on Twitter over time, as I got to connect with other Christian writers, historians, thinkers—a number of them fellow chronically sleep-deprived and over-caffeinated moms. We've been cheering on each other ever since as our children live their best lives of daily risking life and limb in all the ways no parenting book ever predicted they might–sometimes even before breakfast. And so, I want those who reject the need for social media to support their intellectual lives to realize that they are speaking from a different life situation than the one that I or many others like me possess.
I found Twitter to be a good place for an introverted homeschool mom (and now ex-academic) to get to know people, expand networks and connections, and learn a lot that has been encouraging and useful. Along the way, I became Book Review Editor for Current—if you are reading this, I'm preaching to the choir, and you will agree with me that this publication has been a fantastic space for fostering productive conversations especially (but not exclusively) among Christian intellectuals. Social media has been integral to my ability to perform this task as well—I rely on networks of thinkers to discuss their own forthcoming books or books that they are looking forward to. Individuals whose work and ideas I've gotten to know through Twitter have been a key pool of potential book reviewers as well. Entirely through Twitter, furthermore, I got to know John Wilson, the legendary editor of the likewise legendary and much missed Books and Culture. His kindness to this rookie book review editor, so often coming in the shape of book suggestions for review, continues to be a wonderful gift.
It is because of Twitter, furthermore, that I have learned of excellent books from small and/or non-academic presses that I otherwise did not even know existed. It appears that for smaller presses, just as for independent scholar writer moms, social media has been a lifeline!
Seeing these networks of knowledge coalesce shows what we would be missing if they disappeared. Many readily spout off the cliché that knowledge is power without understanding what it means for those left out of networks—democratic knowledge means knowing people, ideas, and being able to connect in conversation with those with whom you want to connect. For influencers who easily ditch Twitter, these conversations are not necessary—they are not on social media to meet new people; they have ready-made networks to support them elsewhere, anywhere. If Socrates were alive today, he might be one of those happy to move to Threads or Bluesky, knowing that everyone will follow him wherever he is. But I am no Socrates (and, to be honest, quite happy about this part) and certainly not an influencer. I'm just a homeschool mom and writer who loves ideas and craves to maintain an intellectual life outside of academia.
And so, I mourn the decline of Twitter/X, which allowed me to connect with so many others, to keep up with ideas, questions, and conversations at the chaotic pace of my life as a homeschooling mom. No other platform gathers so many in one place, and from a practical standpoint, I simply do not have the time or mental energy to check in at more than one place on a regular basis. Just ask my languishing Bluesky and Threads accounts.
But a bigger problem, I worry, is the destruction of democratic networks of knowledge and connections when a major shared space disappears. Democracies need shared literature, I recently argued. They also need shared spaces for conversations–about literature and ideas and all that makes us tick as people inhabiting the same country. For what is democracy without the agora? Or, more precisely, what is democracy without the coffeehouses and water coolers in the virtual colonnades that line the now birdless agora, where unsightly trash heaps pile up in corners where news stalls once stood?
The expectation for reflection pieces like this one may be to end with a proposal for a grandiose solution. Sorry to disappoint, but I really don't have one. And that is the point. Twitter created something that no one else will be able to replicate precisely. But when this agora is left a barren desolate wasteland, I hope that we'll still keep in touch somehow, somewhere, someday.