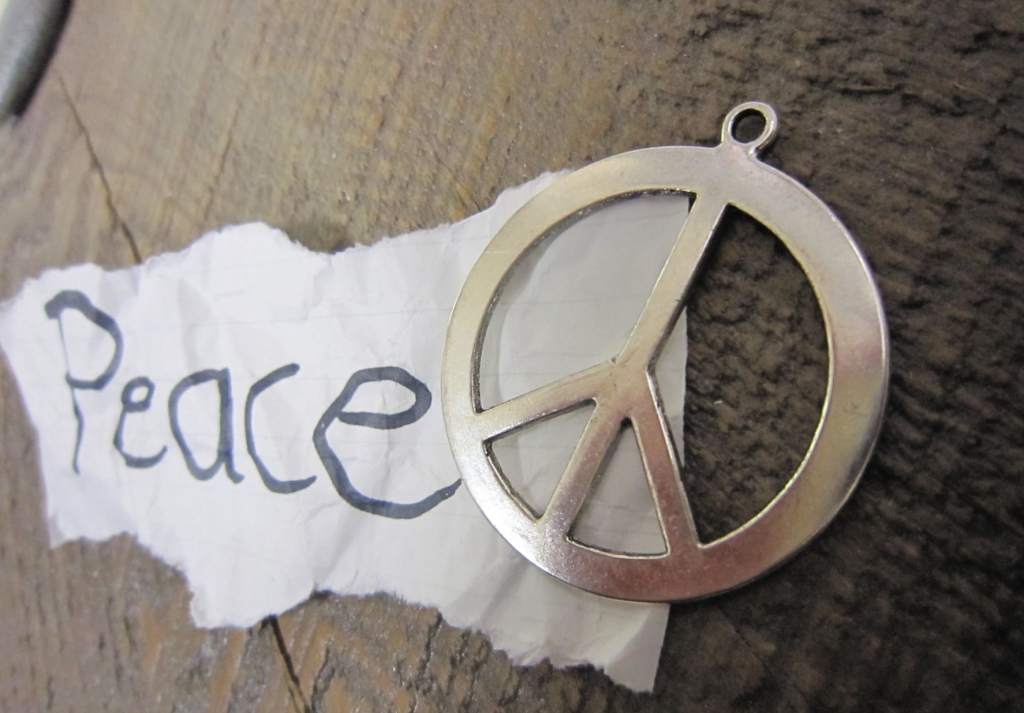 A season of doubt can be worthy of celebration
Tomorrow, November 1, is the fiftieth anniversary of the strangest episode in my life.
On the morning of that Thursday in 1973 I was in the first autumn of a Ph.D. program at the University of Michigan. Reacting to the Vietnam War and my own internal conflicts, I had become a Marxist as a Yale undergraduate. Earlier in 1973 I had worked as a Boston Globe correspondent while keeping secret one small detail: I was a member of the Communist Party USA.
My room in a boarding house just west of the Michigan campus sported a single bed, a night table bearing an alarm clock and a lamp, a red upholstered chair, and two folding chairs. My bookcase, made from flattened cardboard boxes and bricks, displayed not only Marx, Engels, and Lenin but Herbert Aptheker's American Negro Slave Revolts and three volumes by Bulgarian Communist boss Georgi Dimitrov.
On November 1 Watergate was exploding the Nixon administration. Capitalism was destroying itself, I believed—and I was on the winning side! Michigan professors loved my Marxist analyses. I had traveled across the Pacific on a Russian freighter and 6000 miles across the Soviet Union on the Trans-Siberian Railway. The U of M library subscribed to Pravda, the Moscow newspaper, and my knowledge of Russian was sufficient for me to read its demand for "unyielding war against religious patterns of thought."
The evening before, students in Nixon masks had celebrated Halloween. November 1 began as normal for me. I read Pravda in the library. Then I offered Marxist views in a literature class, ate hamburgers in the dining hall, and was back in my room just before 3 p.m. to sit in my red chair by the window and read Lenin's famous essay, "Socialism and Religion."
I was feeling on top of the world, addicted as I was to Lenin's gospel: "We must combat religion—this is the ABC of all materialism, and consequently Marxism." Channeling Marx, Lenin called religion "opium for the people. . . . spiritual booze in which the slaves of capital drown their human image." God was clearly a "figment of man's imagination."
Suddenly, without warning, on this very ordinary day, figment became fact. New thoughts bombarded my brain: What if Lenin is wrong? Why am I sure that God does not exist? Why have I turned my back on him?
For eight hours I sat in that red chair, unwilling to move. I glanced at the alarm clock every hour, surprised that I was still stationary. It's hard for me to convey the strangeness, the otherness, of this experience. No drugs, no dreams, no hallucinations, just sitting in the chair, hour after hour, suddenly thinking Marxism is wrong. At 3 p.m. I was an atheist and a Communist. At 11 p.m. I was a believer in a God of some kind. Hardly born again, but no longer dying.
At eleven, finally, I stood up, went outside, and wandered around the cold and dark campus for the next two hours, trying to make sense of those eight hours. I couldn't figure it out immediately. Four years later I saw in the Westminster Confession of Faith that God "is pleased, in His appointed and accepted time, effectually to call [some] by his Word and Spirit out of that state of sin and death in which they are by nature, to grace and salvation by Jesus Christ."
Sometimes that happens all at once. Sometimes it takes years. Sometimes, as in my case, part happened all at once and part was, over the next three years, a slow train coming, because that's how long it took me to make a public profession of faith in Christ. But fifty years ago my faith in Communism was suddenly gone. On the third day after that weird experience I visited the U of M law student who headed the Communist Party chapter in Ann Arbor. I told him I was out. He denounced me as "a bourgeois individualist" and used other ideological expletives.
Praise God from Whom all blessings flow. I've tried to praise him in thirty books and through editing World magazine from 1992 until I sent a resignation letter on November 1, 2021.
Marvin Olasky, an elder in the Presbyterian Church in America, has research affiliations with Discovery Institute and Acton Institute. He is the author of the upcoming Pivot Points: Adventures on the Road to Christian Contentment.