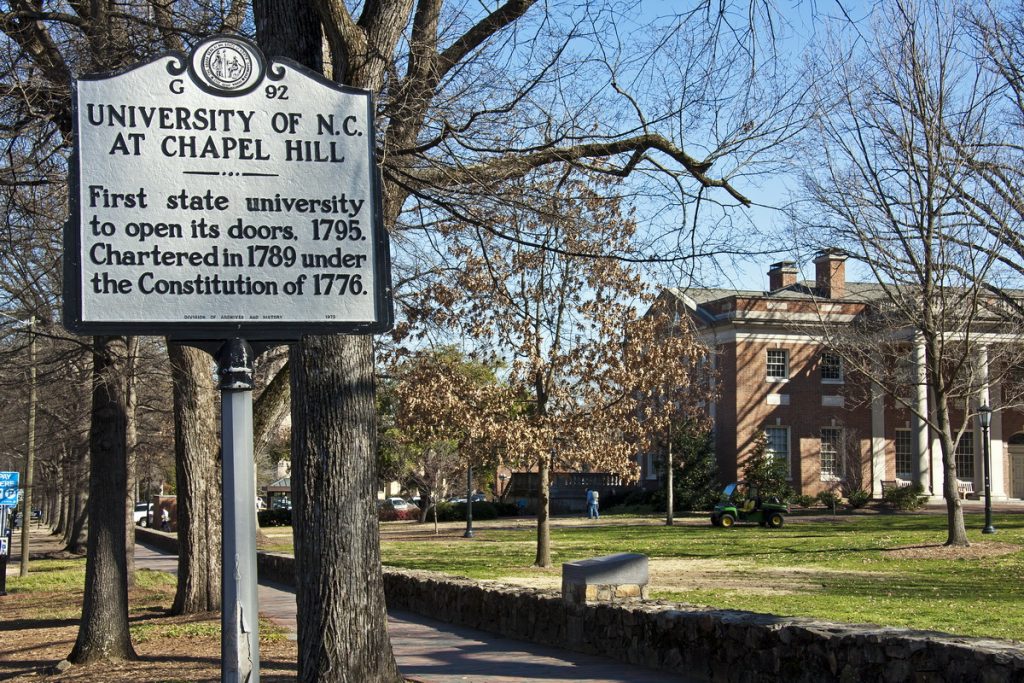 Here is Brianna Atkinson at WUNC-North Carolina Public Radio: "The UNC System Board of Governors allocated $3.7 billion of operating expenses from the state budget. The two-year funding plan includes money for new university programs, rural healthcare partnerships and faculty salary increases. The state budget also reduced funds in some areas, including an over $52 million decrease across the UNC System due to lower student enrollment."
The Board reserved $10 million to go to the the "Distinguished Professors Endowment Trust Fund, a fund used to recruit leading scholars to the university. Here is Atkinson again (italics mine): "The board approved new rules for which subjects can have distinguished professorships. They will now only be given in STEM-related (science, technology, engineering and mathematics) fields. Subjects outside of this category will keep the distinguished professorship positions they've already established, but are no longer allowed to create new ones.
Learn more here.
Several scholars are responding to this news on social media. Here are two that caught my attention.
Sam Haselby is an editor at AEON magazine and the author of The Origins of Religious Nationalism. Sam's Twitter account has become indispensable for its class-based critique of academia, intellectual elitism, and political culture.
Tyler Austin Harper, an African-American environmental studies professor at Bates College in Maine, is also a man of the left. We have covered his work here.
And here is a second thread: