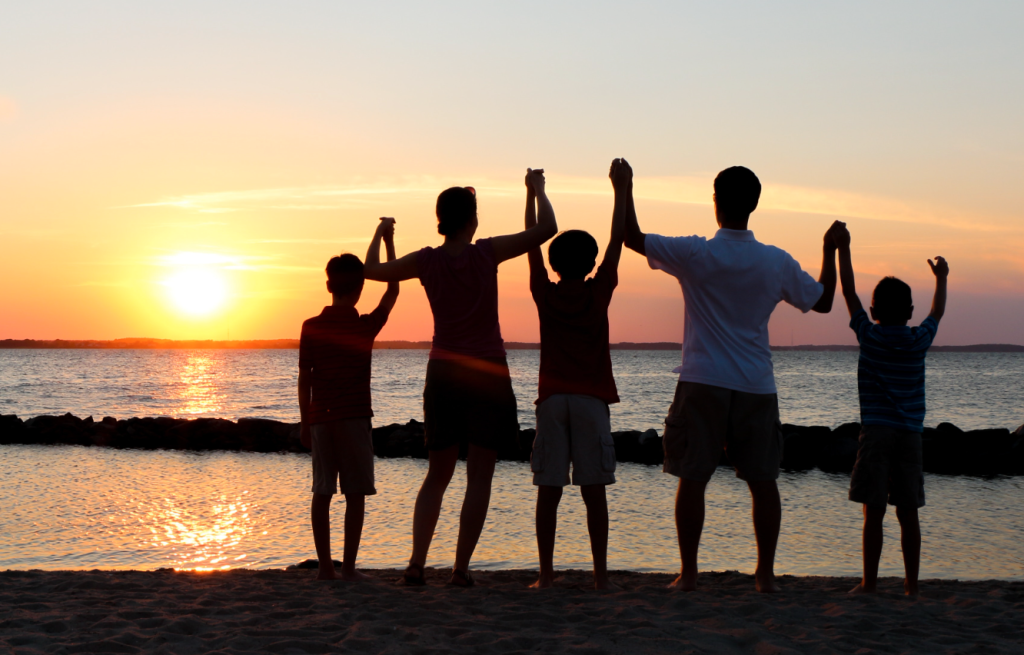 When it comes to childhood poverty, marriage makes a difference
The Two-Parent Privilege: How Americans Stopped Getting Married and Started Falling Farther Behind by Melissa S. Kearney. University of Chicago Press, 2023. 240 pp., $25.00
For many years academics and policymakers have bemoaned America's stubbornly high rates of childhood poverty and declining social mobility. The country's old nickname, the "Land of Opportunity," seems quaint in 2023. Why are America's poor families so commonly stuck in a dysfunctional cycle of poverty, despite decades of effort dedicated to helping them escape it? In her new book, Melissa Kearney makes a persuasive argument that a major driver of childhood poverty and instability is that poor children's parents too often are not getting married.
The data are clear: In the twenty-first century, America's poor and working-class parents are far less likely to get married than the educated elite. College graduates marry and raise their kids in two-parent families at nearly the same rate as they did twenty years ago. By contrast, moms with "some college," a high school degree, or less education, are significantly more likely to be single than they were in 1980. Almost one in five kids today is raised by single moms. Indeed, one of the most important social transformations of the past twenty years—if not the past five hundred years—is the dramatic rise in single motherhood.
Yet serious discussion of the downside effects of this massive societal change is too often absent in academia and in policy circles. Whether because of a reasonable desire not to stigmatize single mothers, academia's average political leanings, or even many researchers' own backgrounds (Kearney gives an example of a heated exchange over her research with an academic who was divorced), it often seems easier to skip over the impact of single motherhood when talking about poverty and childhood outcomes.
Kearney is therefore taking on an important and difficult task when she addresses what she calls the "Elephant in the Room" that is single motherhood. She describes the effects of raising kids without a married dad in a chapter titled "2 > 1"—meaning that it is much easier to take on a demanding, resource-intensive project like parenting with two parents rather than mom alone:
Pooling resources across two people means amassing more resources than one person has alone. And as any parent will readily attest, raising children takes a lot of resources—including money, time, emotional energy, and more. At the most basic level, a child raised by a married couple has steady and continued access to the resources of two adults. A child living with an unmarried parent, on average, has access to fewer resources during their childhood—a time in life when resources really matter.
Put another way, kids with a single mom are more likely to be poor. They are also more likely to drop out of high school or college, to go to jail, and to have kids without getting married themselves.
It is important to note that the difference in outcomes when comparing one-parent and two-parent families is not solely based on different household incomes. Kearney writes: "[A] child born in a two-parent household with a family income of $50,000 has, on average, better outcomes than a child born in a single-parent household earning the same income." What accounts for this difference? Kearney hypothesizes that the presence of an involved father, lower stress levels, and the ability to share parenting tasks contribute to better average outcomes in families where mom and dad are married.
To illustrate, let's consider a hypothetical single mom with three kids. Mom had her oldest kid with her high school boyfriend, but they broke up not long after the baby was born. Mom had her second and third kid with a serious boyfriend when she was in her mid-20s, but they also eventually broke up. Mom has a job, but it doesn't pay very well, since she didn't manage to finish her college degree. In addition, she has to be able to leave work when one of her kids is sick or when school is closed. The dad of her oldest kid gives her money sometimes, but he's not reliable. The dad of her other two kids moved away with a new girlfriend and doesn't help out at all.
Mom gets some help through Section 8 (housing assistance), plus she and the kids are on Medicaid. Still, she struggles to pay the bills. Life is stressful, not just because of money but also because it's very hard to raise three kids alone. At the end of the day, Mom doesn't have anyone to talk to about how her youngest kid is still struggling to learn to read, and her middle kid has started hanging out with a group of friends that is causing trouble at school. There's no involved dad to help guide her teen boy into manhood or meet her daughter's first serious boyfriend.
The above scenario is, of course, hypothetical. Many single moms are incredible heroes who are raising amazing, resilient children. But it should be common sense to admit that single motherhood is often very hard for poor women and can be very hard for their kids.
Why is single motherhood increasing so dramatically? A number of causes are to blame, but Kearney indicates that a significant driver is the worsening economic outlook for working class men. Over the past twenty-five years, men without a college degree increasingly struggled to get well-paying, stable jobs, and therefore became less marriageable. In this, she writes, much of the blame is due to the loss of America's manufacturing base. As factories closed, America's non-college educated men floundered. In one of the most fascinating parts of the book, Kearney presents evidence that there is a direct, causal link between the loss of manufacturing jobs and declining marriage rates in blue-collar towns. She describes two separate studies providing evidence that when factories shuttered, men became less likely to get married and more babies were born to single moms.
The first study investigated the impact of China's acceptance into the World Trade Organization on marriage rates in U.S. manufacturing towns. After China joined the WTO, Kearney writes, the US "rapidly began importing a range of products that had previously been manufactured domestically." As a result, many American men lost their factory jobs. The study—which looked at cities and towns with an industrial base impacted by Chinese imports—found that as local men earned less because of the new trade policy, they also became less likely to get married. Simultaneously, the share of births to single mothers increased.
Another study compared marriage and single motherhood rates in towns that had a significant manufacturing base with towns that did not rely on manufacturing as America lost factory jobs. The study compared marriage and single motherhood rates in the 1960s in specific towns whose local economy was heavily reliant on manufacturing with other towns that relied on employment from other sources. The study then ran the comparisons again with data from 1970, 1980, 1990, 2000, 2009, 2010, and 2011 (as U.S. manufacturing declined).
Based on these comparisons, this study found the loss of manufacturing jobs "led to a decrease in wages, a decrease in employment, a decrease in marriage rates, and an increase in wage inequality—along with other adverse impacts—for both Black and White men." As Kearney puts it, "[t]his study demonstrated that the decline in manufacturing jobs in areas around the country has increased inequality on multiple dimensions—widening gaps in socioeconomic outcomes within and across White adults and Black adults." As manufacturing jobs disappeared, there was more teen motherhood, less marriage, and more single motherhood in the impacted towns.
Could marriage rates be increased solely by an industrial policy aimed at creating more manufacturing jobs in the United States? Kearney is skeptical. To analyze this question, she and a colleague examined "the fracking boom," in which a number of rural communities benefited from industrial jobs based on oil extraction. Fracking did lead to increased earnings and employment among non-college men. Interestingly, it also increased fertility rates. However, it did not increase marriage rates: "Though fracking activity led to an increase in employment and earnings for men, which in turn led to an increase in births, it did not have any effect on the percent of adults ages 18 to 34 who were newly married, never married, or currently married."
Kearney presents evidence that social and cultural changes impact how the fracking boom affected marriage and fertility. But because America's cultural norms have changed, increased income did not translate into increased marriage rates in fracking towns. It becomes clear, as a result, that addressing America's marriage rates must involve both economic and cultural change.
Kearney ends her book by arguing that no effective American family policy can ignore the impact of marriage on children. Many academics, policymakers, and researchers "treat matters of family and family formation with a dedicated agnosticism, avoiding any suggestion that one type of family might be somehow preferable to another family type. As well-meaning as this intention may be, it has given rise to a massive blind spot in how policy observers and many advocates talk about—and indeed feel permitted to talk about—matters related to the home."
To this, all I can say is: "Amen." The book is worth buying based on this paragraph alone. As Kearney writes, "family matters." She persuasively argues that the "family gap"—by which she means disparities in marriage rates between upper- and lower-class parents—is "part of a cycle that will have to be broken if class gaps are going to shrink and children from all backgrounds are going to have anything close to equal opportunities to get ahead, to thrive, and to live their best life."
Kearney's book deftly paints a troubling picture of how America's anemic family policy over the past twenty-five years has created a cycle of poverty and family dysfunction. Combined with America's recent industrial policy, the downstream negative effects have been disproportionately shouldered by poor kids. This book should be required reading for those interested in understanding America's turbulent political currents in 2023.
Kearney sensitively and empathetically shows that single motherhood must be considered when thinking about why America's promise of opportunity is not accessible to many lower- and working-class children. Somehow, merely stating this undeniable fact has become a political hot potato. Kearney provides a refreshing dose of reality. If America's policymakers want to address why poor kids in this country are falling behind, they must also address why their parents aren't getting married.
Ivana Greco is a homemaker and homeschooling mother of 3 from Connecticut. She frequently writes on issues involving family and home, including at https://thehomefront.substack.com.