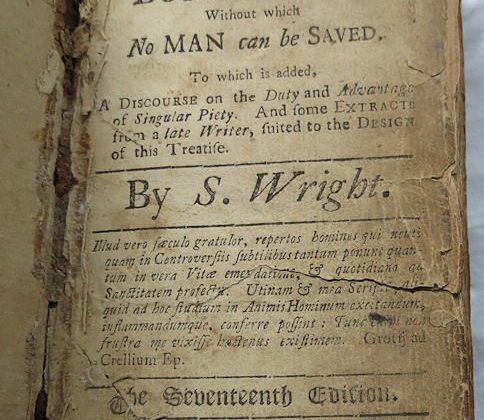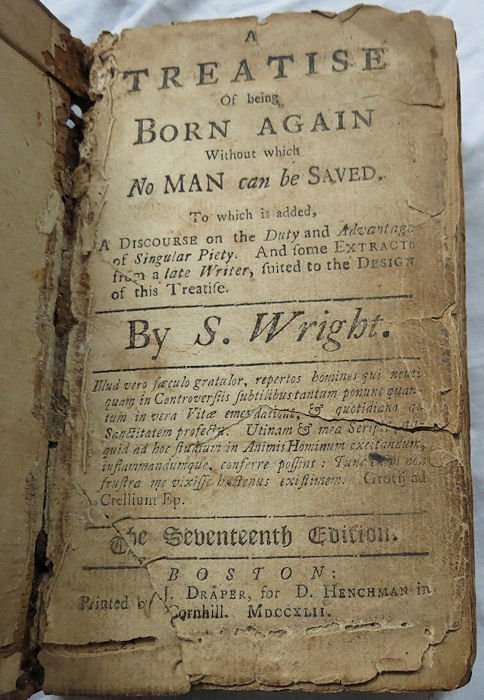 What is happening in Evangelical land?
If Christianity Today's reporting is correct, Argentinian evangelical voters are more concerned about political corruption and the economy than abortion.
I appreciate the fact that National Public Radio contacted historian Daniel Hummel for this piece, but writer Danielle Kurtzleben makes it sound as if evangelicals suddenly started caring about Israel when Trump was elected president. She should pick-up a copy of Arno C. Gaebelein's early 20th century journal Our Hope.
The right-wing Epoch Times is run by a Chinese religious movement which seeks to save the world with its mix of Taoism and Buddhism." Evangelicals love it!
The number of evangelical Christians in Spain has grown 40%, in the last thirteen years.
Wisdom from Michael Wear:
N.T. Wright on our misreading of Romans 8:28. More on Wright's new book here.
Evangelical theologians discuss Israel and biblical prophecy. Be prepared for a wave of pop dispensationalism in the coming weeks and months.
80% of White evangelical Protestants believe that "living up to our God given role as stewards to take care of the earth is extremely/very important." I don't think this means that they all believe that climate change is man-made or global warming is real.
The Des Moines Register is on the ground with Iowa evangelical caucus-goers.
Evangelical theologian Roger Olson asks: "Should Christian colleges and university allow nude modeling in art classes? Albert Mohler also tackled this question last week.
Shane Claiborne on Trump evangelicalism:
Southern Baptists at home do not always share the same views on Palestine as Southern Baptist missionaries.
Jordan Vucetic is a Brazilian evangelical influencer with millions of social media followers.
Sojourners president Adam Russell Taylor reminds Christians to keep doing AIDS work.
Mike Johnson, an evangelical Christian lawyer from Benton, Louisiana, is running for Speaker of the House.
Blast from the past:
Four scholars talking about evangelicalism at the 2023 meeting of the American Academy of Religion in San Antonio. Can anyone predict what will be said at this session? I imagine there will be a lot of choir preaching.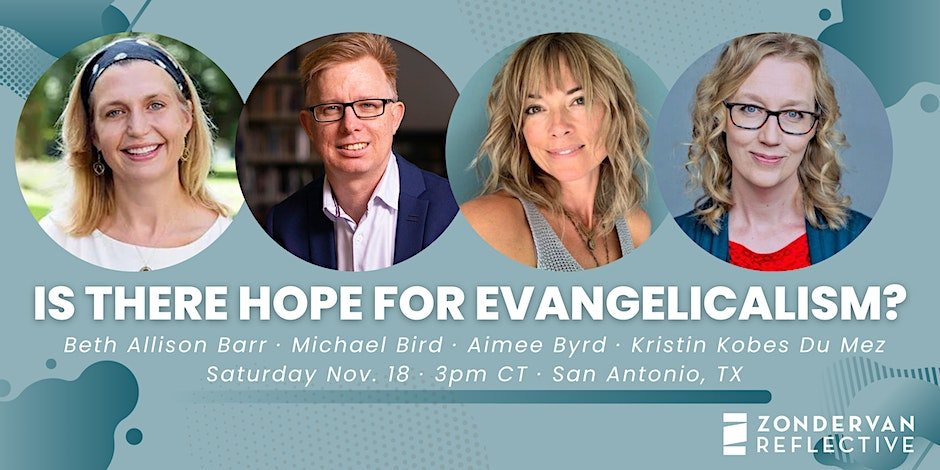 The Red Letter Christians are "outraged" with Russell Moore. I understand Jer Swigert's point in this article, but to suggest that Moore's Christianity Today piece "reinforced dangerous stereotypes that further dehumanize and are lethal to Palestinians" is a bit over the top.
Congressman Ryan Zinke compares Jim Jordan to Jesus Christ:
Scott Perry, my Congressman here in central Pennsylvania, was praying for a Jim Jordan speakership. He knows that a lot of his constituency here in Cumberland County were doing the same:
Evangelicals, including Jack Hibbs's Calvary Chapel-Chino Hill, CA, plan to engage in ballot harvesting during the 2024 presidential election. They want to reclaim the phrase "ballot harvesting" for the Christian nationalist cause.
Mark Driscoll and Greg Locke appear in a movie about "spiritual awakening."
Jenna Ellis's Twitter bio is "A servant of Jesus of Christ":
Court evangelical journalist David Brody on why Israel cannot be a colonizer:
People dying on both sides of the Israel-Gaza border and Brody is doing "mic drops":
Wallbuilders and Tim and David Barton have merch. Everyone is created equal, but Christians are privileged when it comes to governing:
Franklin Graham loves Sarah Huckabee Sanders:
Shane Claiborne responds to Franklin:
"Men like John the Baptist":
Mr. T loves Jesus:
Sean Feucht on "demonic hatred" towards Jews and Israel. He's not "backing down":