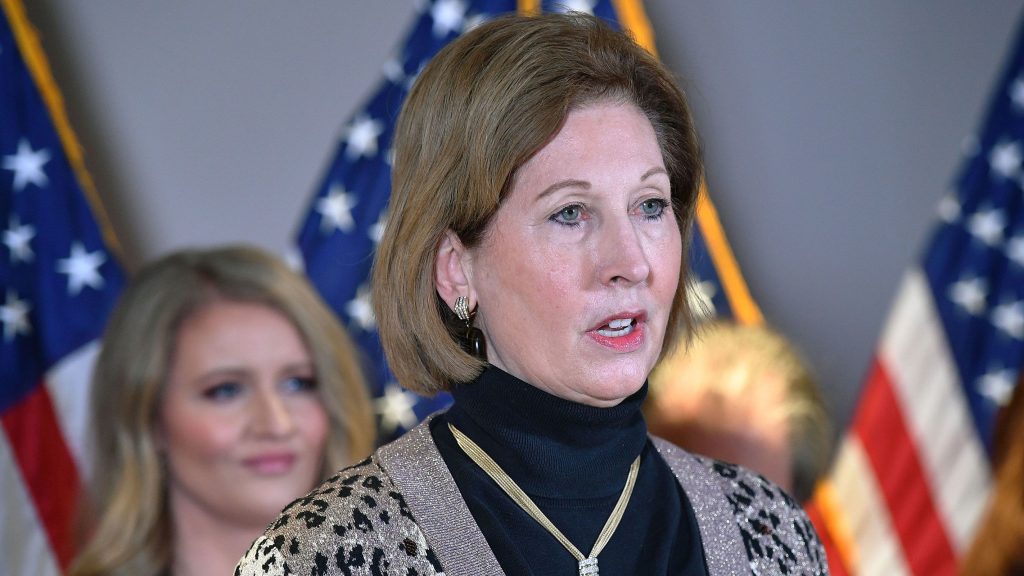 This is huge. Sidney Powell was "in the room where it happened." She is now working for the prosecution in the Georgia election fraud case against Donald Trump and others.
Here is CNN:
Former Donald Trump attorney Sidney Powell has pleaded guilty in the Georgia election subversion case, one day before her trial was set to start.
Fulton County prosecutors are recommending a sentence of six years probation. Powell will also be required to testify at future trials and write an apology letter to the citizens of Georgia.
As part of her guilty plea, Powell is admitting her role in the January 2021 breach of election systems in rural Coffee County, Georgia. With the help of local GOP officials, a group of Trump supporters accessed and copied information from the county's election systems in hopes of somehow proving that the election was rigged against Trump.
Her attorneys had vehemently rejected prosecutors' claims that she orchestrated the Coffee County breach. They've said at pretrial hearings that prosecutors are "incorrect" and that "the evidence will show that she was not the driving force behind" the incident.
Read the rest here.
Remember back in 2021 when Powell went on the show of 7 Mountain Dominionist Steve Wommack and said Democrats murdered people in Georgia to cover up stealing the 2020 election?