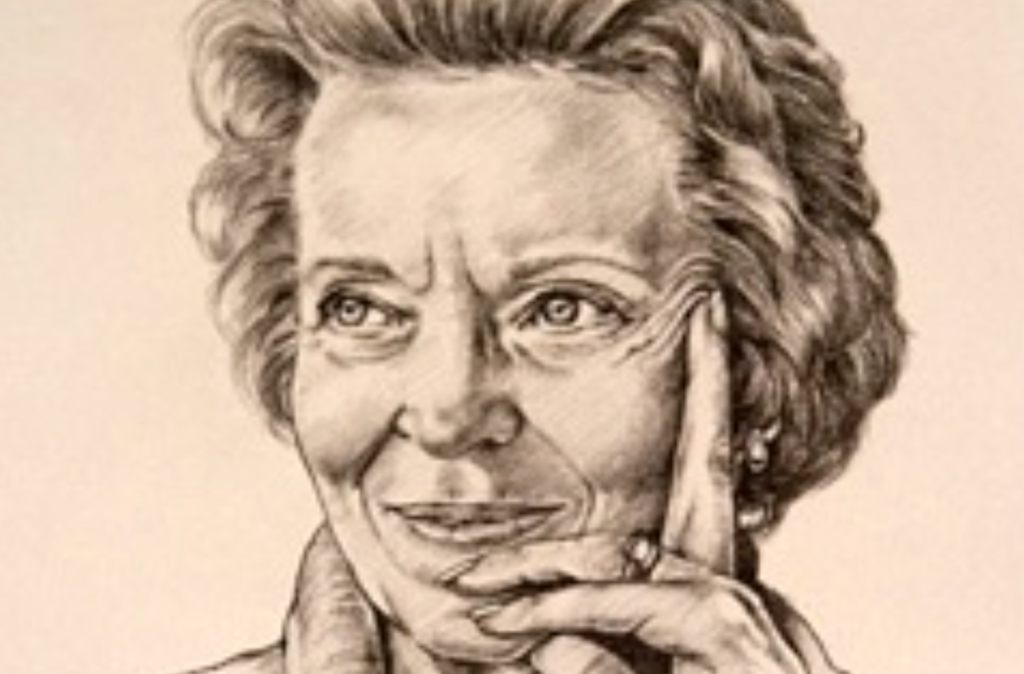 The life of an austere evangelical celebrity takes on warmer hues in this new biography
Elisabeth Elliot: A Life by Lucy S. R. Austen. Crossway, 2023. 624 pp., $39.99
If you were anywhere near U.S. evangelical circles during the Cold War, then you are familiar with Jim Elliot's famous phrase: "He is no fool who gives what he cannot keep to gain what he cannot lose." According to biographer Lucy S. R. Austen, this familiarity with Jim Elliot is due to his wife Elisabeth (Betty), "one of the best-known Christians of the twentieth and early twenty-first centuries."
When Elisabeth Elliot documented the death of the five missionaries at the hands of the Waorani in her book Through the Gates of Splendor, these events became global news. People were initially intrigued by the tragedy of their deaths. Later they were shocked that Elliot, her very young daughter Valerie, and Rachel Saint, sister to slain pilot Nate Saint, returned to minister to the Waorani. Elliot, however, lived many decades after completing her work as a missionary, and wrote prolifically on the role of women in society and the home in books like Passion and Purity and The Quest for Love.
Austen declares that "Biography has to assume that we won't know, can't know, everything." She states this while musing over Elliot's intentional destruction of her private writings during a tough period of her missionary life in Ecuador. Reading Austen's biography, however, it really does feel like Austen knows everything about Elliot. Her masterful command of Elliot's published writings and private correspondence is apparent. This is a biography of the flesh-and-blood Elliot. Austen summarizes her approach, which makes for an exemplary biography: "Elliot had weaknesses and strengths, she got things right and she got things wrong, and she did not necessarily know which were which. Nor do we. We are too small to see very far."
The first part of the book details Elliot's childhood and her education. From very early Austen frames Elliot's as an introvert dedicated to Christian ministry. She had a hard time maintaining deep friendships, and some saw her as cold. The courtship between Betty and Jim Elliot hardly comes across as romantic. On the one hand, Jim considered remaining celibate for the sake of his long-term missionary goals. On the other hand, his on-and-off again romantic interest in Betty was undeniable. As one of their friends noted, he "played her like a yo-yo."
The Elliots became poster children for Christian purity culture. They harbored a stoic refusal to give in to human emotions for the sake of the Kingdom of God, yet there was an equal measure of an almost Kierkegaardian sabotage to their relationship. It can be easy to blame Jim Elliot for the challenging relationship he had with Elisabeth, but then she too, with her devotion to figures like Amy Carmichael, bears some responsibility for these back-and-forth swings. Carmichael was a constant companion and model of inspiration for Elliot her whole life. Perhaps young adult Christian literature about famous missionaries who sacrificed so much personal happiness ought to be accompanied by a disclaimer: You don't have to do this too.
Part two of the book features Elliot's missionary journey to Ecuador, documenting the ups and downs of translations, contacts, and battling wills over agendas. At least, during the Cold War, Christian commitment did not mandate "American exceptionalism." The role of missionaries like the Elliots was not to create converts to "American culture." Rather, they sought to convert Christians because of "the love of God for people, expressed in Jesus Christ." Moreover, Elliot was careful not to sentimentally overidealize the mission field after losing Jim. Her decision to continue ministering to the Waorani illustrates her lifelong struggle of "trying painstakingly to discern and do the will of God."
Elliot wrote Through the Gates of Splendor less than a year after the death of the missionaries, with the support of erudite figures like photographer Cornell Capa. She tried earnestly not to write a hagiography of her husband, but it proved difficult. Through her subsequent writing and public speaking, Elliot was introduced to a cultural world far beyond the U.S. evangelical milieu in which she was raised. She grew as a thinker and writer from these connections.
Austen concludes this second section of the book with Elliot's bittersweet departure from Ecuador. Her understanding of the role of a missionary evolved because of her experience. She came to see her Christian witness manifested in her God-given "gift for writing" and grew critical of trite missionary stories in which everything seems to work out at the end. This, after all, was obviously not her experience. Instead, she learned simply to put her trust in God.
The final part of the biography focuses on Elliot's return to the U.S. Her relationships to her next two husbands, both unions that were tragically bittersweet, shaped her complicated views on the role of women in society, the home, and the church. She wrote about gender roles while struggling with each man over her own role in their marriages.
Her troubled personal life notwithstanding, Elliot to the end was highly respected in evangelical circles. She was even invited to write a book about the Jewish-Palestinian struggle, and she took a sympathetic view toward the Arab cause. She hosted a radio program called Gateway to Joy until the diagnosis of dementia ended her various public commitments.
Readers of this biography may have a hard time squaring Elliot's stance on purity culture with her openness to the literary world. One of the highlights of the book for me was Elliot's acceptance since childhood of "the idea of critical reading." Elliot would gratefully receive books from her family and even her publisher―Tolstoy, Camus, Sontag, O'Connor among others. In a poignant moment, upon reading Katherine Mansfield, she could not help but think of how much Jim would have loved reading her. In fact, one of her disagreements with Rachel Saint was over Elliot's choice of reading materials—specifically, Freud and Tillich. At one point when moving Elliot counted fifty-four boxes of books!
Austen remarks that Elliot "wanted to be a 'real writer' to produce literature." Among the accolades Austen's book deserves: She succeeds in showing that literature was at the heart of Elliot's life.
Michael Jimenez is associate professor of history at Vanguard University. He is the author of Remembering Lived Lives: A Historiography from the Underside of Modernity (Cascade Books, 2017). He is currently researching the influence of Cesar Chavez's nonviolent activism and the recent history of Costa Rica.
Image credit: Margaret Ashmore