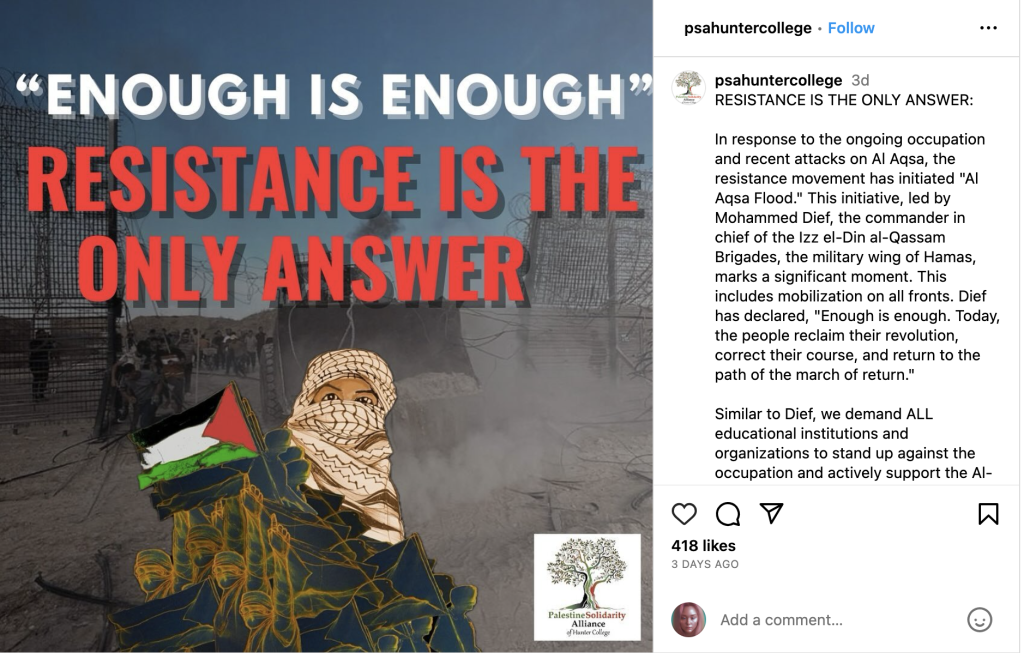 If you haven't seen it yet, The Atlantic writer Conor Firedersdorf has written a critique of student activists who are "excusing murder and kidnapping" in Israel. Here is a taste of "Students for Pogroms in Israel":
Across America, millions of people with wildly diverse opinions on the longstanding conflict between Israel and Palestine denounced those atrocities, because it is always wrong to deliberately target and slaughter civilians and it is always wrong to abduct, let alone kill, children.
I naively believed that those were near-consensus beliefs on college campuses––that whether one sided with Israelis or Palestinians in the long and heartrending conflict between them, almost everyone could agree that certain actions were evil regardless of who took them. Then this week, on dozens of campuses, student groups reacted to the attacks by attempting to absolve the murderers and child abductors of all responsibility.
And this:
I understand various reasons why advocates for the Palestinian cause might keep quiet––as many supporters of Israel have done after abuses of Palestinians. I understand why, thinking of loved ones in Gaza, they might skip right to anticipating and preemptively denouncing retaliatory attacks, hoping to avert the deaths of still more innocent people. I understand why some observers feel there is a double standard in the West that accords less attention to the killings of Muslim innocents. I saw that firsthand when I condemned America's drone war and argued for a moratorium, to little avail. When Senator Lindsey Graham says of Gaza, a place dense with civilian children, "Level the place," I'm appalled.
What I cannot understand is endorsing, validating, or standing in solidarity with war crimes. That so many student organizations did so is stunning. It commits them to positions anathema not only to the conservatives they often tangle with but to left-leaning liberals and progressives, many of whom now perceive a frightening difference in core values that too many had scarcely pondered before.
And this:
This event will also scramble ongoing debates on free speech, cancel culture, and the relationship between college administrators and the events they are pressured to comment on. Even the most deplorable and hateful statements that I've seen from student organizations are entitled to First Amendment free-speech protections. Free expression, even of abhorrent views, is worth defending.. Better that we know which students stand in solidarity with whatever Hamas deems necessary, so that their views can be challenged and defeated. So I will defend their free-speech rights, as I have defended BDS advocates in the past.
But how will the leftists who long claimed that hate speech is not free speech react? What will advocates of "safe spaces" tell students who feel like this young woman at the University of Washington, who cried, amid a crowd of students waving Palestinian flags, "How is this allowed? They want our people dead! They want us killed! How is this allowed? How are you allowing this?"The therapeutic university cannot survive these tensions.
The contours of cancel culture are changing as people appalled by the statements put out by student organizations try to identify their members, publish their names, and deny them future jobs. At Harvard, a truck drove around publicly shaming students by displaying their names and faces.
Read the entire piece here.