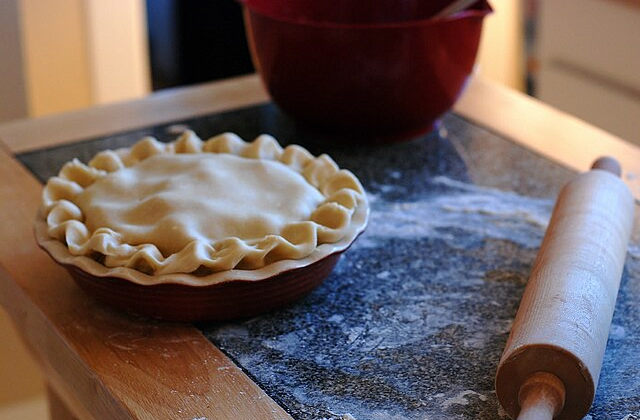 Recently, a Twitter/X conversation emerged around the claim that "85% of editing is shortening."
Some of us have long known that editing and baking are two sides of the same coin, but just how similar are these processes? Can you even tell which of the statements below apply to baking with small children vs. editing (with those same small children)?
1. Quality ingredients, you know, will result in better-quality product. But sometimes you just have to use whatever you have on hand.
2. This work really is 85% shortening.
3. You can substitute butter for shortening.
4. There are so many steps.
5. You need to take a short crying break, because of #4.
6. You're pretty sure someone else could do this more efficiently. Possibly without step #5.
7. You really need more coffee for this to come together properly.
8. More leavening needed. Definitely.
9. You keep repeating to yourself, "this doesn't look right."
10. One of the kids called you away to help with a minor crisis (lost a car under the couch, and you had to locate it immediately, or else…), and once you come back, you can't remember where you were, so you just jump back in and hope for the best.
11. Your assistants keep repeating, "is this done yet?" and "can I help, mommy?" and "can we go outside?" and "I'm really hungry NOW." The last is particularly baffling, as lunch was less than two hours ago, and snack time ended approximately fifteen minutes ago. In fact, you had just finished cleaning up after snack time when you started this multi-step endeavor.
12. You realize that you did miss a step earlier on, and panicked trouble-shooting ensues.
13. You answer the phone, and now you're really confused again: where were you anyway?
14. As you stare at the finished product, you wonder: is it half-baked or just baked enough?
15. It all turns out just fine… somehow… for reasons you cannot quite fathom, and you breathe a profound sigh of relief while taking an extra swig of coffee.
Answer key
Baking with small children: #1-15
Editing with small children: #1-2 and 4-15