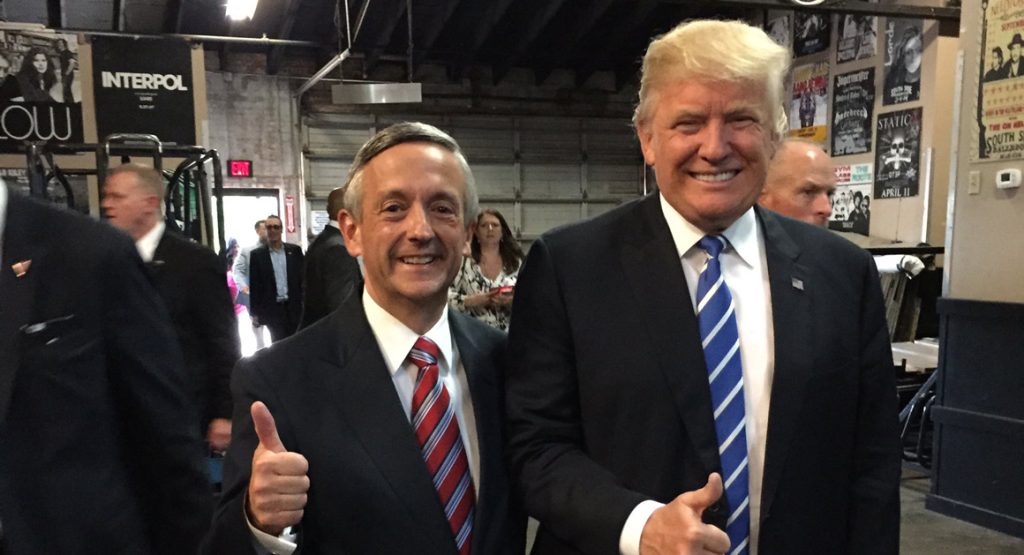 Since 2016 Robert Jeffress, pastor of First Baptist Church of Dallas, has championed a president who is a pathological liar, adulterer, lover of Mammon, and business fraud. Now this court evangelical of court evangelicals is promoting a book on the Ten Commandments. Seriously, you can't make this stuff up. Here is his tweet:
And here is a taste of his piece at Fox News:
I want to submit an explanation for what is wrong and how we can take steps toward fixing it. What if our problem is that we've forgotten the Ten Commandments? And what if the cure was to follow them?   
Before you dismiss this idea, go with me here for a minute. Just read commandments five through 10. Then, imagine a society where each of those commands is lived out and followed. Things would look very different, wouldn't they?  
Read the entire piece here.
I will let Rodney Kennedy from Baptist News Global take things from here.
Robert Jeffress, after seven years of supporting a politician who routinely breaks most of the Ten Commandments, now wants to speak a word in favor of the commandments.
In a Fox News opinion piece, "God's Cure for the World's Chaos Starts with a Few Simple Rules," the pastor of First Baptist Church of Dallas says the answer to all that ails us is to follow the Ten Commandments.
This is a man who has spent the last seven years promoting and defending Donald Trump's "fundamental nihilism," "destructive spirit of anarchy and chaos," and what rhetorical scholar Robert Ivie dubs a kind of "salvation by demolition."
Further, Jeffress has interpreted biblical passages that mysteriously link the Bible with Trump's "America First" political policies.
How a Baptist preacher can offer a cure for chaos after his political involvement has been chaos bordering on anarchy in partnership with Trump boggles the imagination. Donald Trump took the freak show of American politics and made it the main event as Jeffress trailed behind singing, "God bless Donald Trump."
Jeb Bush first called Trump "the chaos candidate," and he nailed it.
Jeffress, in his pre-inaugural sermon for Trump, read from the book of Nehemiah and told Trump God is in favor of walls. He has called Trump the most moral president in our history, while others have condemned Trump as a serial liar, demagogue and criminal.
Now, Jeffress wants us all to follow the Ten Commandments.
Read the rest here.