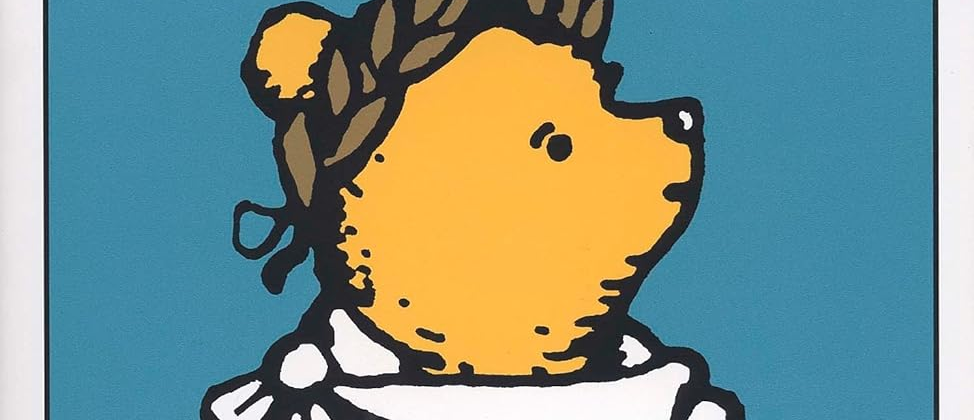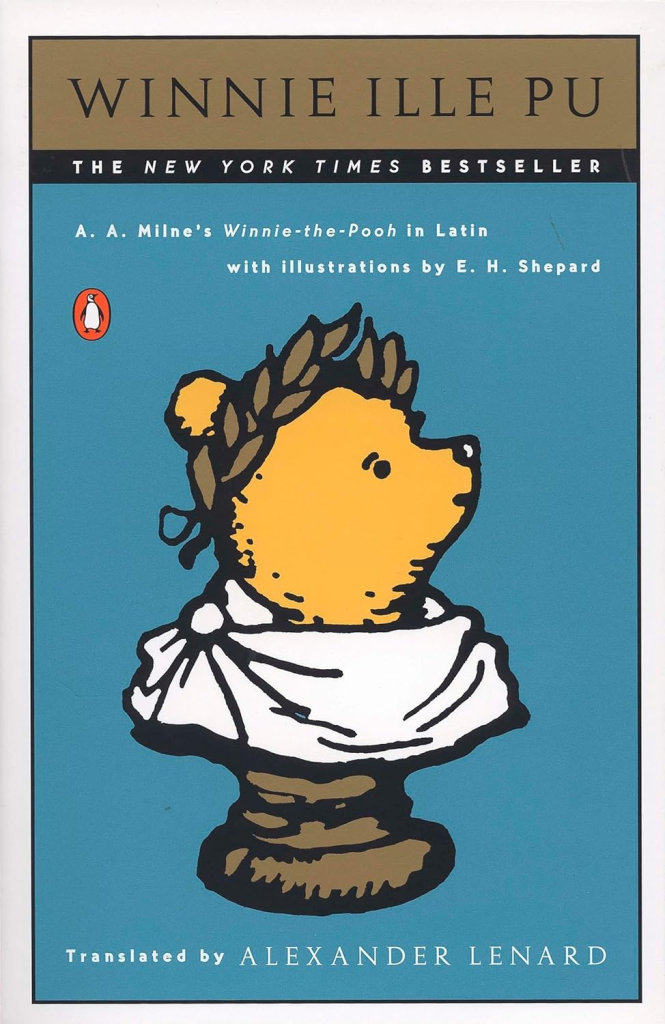 What do Beatrix Potter's The Tale of Peter Rabbit, A.A. Milne's Winnie the Pooh, and Maurice Sendak's Where the Wild Things Are have in common, besides being best-selling and near-universally loved classics of children's literature that feature animal protagonists and/or sidekicks? All of them have now been translated into Classical languages.
In the case of the first two, in fact, translations into both Ancient Greek and Latin now exist (see links at the end). Where the Wild Things Are has only been translated into Latin to date, so there is clearly an opportunity here for an ambitious Hellenist. By the way, I count it one of my professional career's proudest achievements to have reviewed the Latin translation of Where the Wild Things Are (Ubi Fera Sunt) for Bryn Mawr Classical Review, when the book first appeared.
The emergence of these translations, and the availability of so many Dr. Seuss books in Latin now as well, tells an encouraging tale about the state of study of Greek and Latin in the U.S. today, even if this encouraging trend resides mostly outside of higher education. Indeed, on the one hand, public state universities continue to slash Classics departments and, for the most part, eliminate opportunities for students to take the Classical languages (e.g., WVU). Furthermore, most Christian colleges and universities do not offer Latin, and only offer minimal Greek—usually taught through the Bible department. And yet, on the other hand, there is a veritable grassroots movement of homeschools and Classical schools that offer Ancient Greek and Latin and—this is key—promote the joy of studying these languages.
Indeed, this joy aspect is arguably a new development and one worthy of celebration. There is a reason that ditties like this one exist, courtesy of disgruntled Latin students of earlier generations: "Latin is a language as dead as dead can be. First it killed the Romans, and now it's killing me!" As my grandmother told me, when I had first started taking Latin just over a quarter century ago now, her father, who had studied in a pre-Revolutionary Russian gymnasium, used to participate in textbook burning parties at the end of each academic year, where the students bid good riddance in such a dramatic fashion to the books they hated most. Top of the list for the bonfires of these high-achieving students? Their Latin textbooks.
And yet, I don't think someone would feel such extreme hatred of Latin if, in the course of language studies, they got to read such whimsically fun books like Winnie Ille Pu. To be clear, I should note that many–quite possibly the vast majority–of the Greek and Latin professors who have taught at Classics departments that got cut or reduced as part of administrative pushes to prioritize professional programs are excellent teachers who believe in this very joy of studying the ancient languages. But my focus here is more on pre-collegiate studies of these languages.
At the heart of these modern translation projects of children's classics is an important truth that we can only overlook to our detriment as educators and parents: the process of learning—shaping our hearts and minds and those of our students of all ages—should be joy-giving and life-giving, in that larger-than-here-and-now sense. And this means that if the process of learning feels like utter misery for all involved, maybe a different approach is called for. We are not machines that can download information into our brains and be done with it. Teaching methods that ignore all joy of the learning process, however, seem to treat students as such machines. No one wins in that process.
True, we study (and teach students) Latin and Greek with the goal of appreciating some of the earliest Western literary classics better, and for the joy of connecting directly to words written or spoken thousands of years ago. But in the process, reading some more recent, age-appropriate classics can be plain fun. And "fun is good," as that great twentieth-century sage, Dr. Seuss, once said.
Greek and Latin curriculum resources
Elementary Greek for Beginners: the link goes to Year 1, but this is an excellent three-year sequence for Koine Greek, with a textbook and a workbook for each year. My eight-year-old is currently on Year 2, and it has been truly impressive to see how much he has learned.
Jenney's First Year Latin: this is the Latin textbook I learned from as a high school student. Having taught or read through about ten different introductory Latin textbooks, I contend that this really is the gold standard. What I particularly appreciate about it, in addition to excellent and straightforward grammatical explanations, is the inclusion of cultural and historical material.
Links to some Latin and Greek translations of children's classics
Latin translation of Beatrix Potter's The Tale of Peter Rabbit
Koine Greek translation of Beatrix Potter's The Tale of Peter Rabbit
Latin translation of A.A. Milne's Winnie the Pooh
Ancient Greek translation of A.A. Milne's Winnie the Pooh
Latin translation of Maurice Sendak's Where the Wild Things Are
Latin translation of Antoine de Saint-Exupéry's The Little Prince