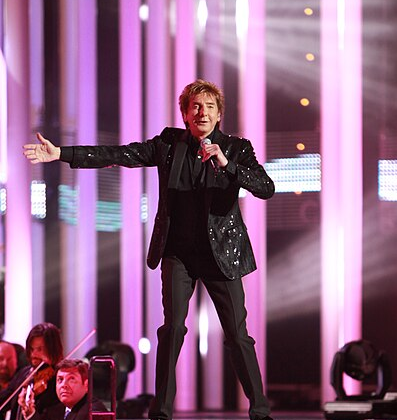 No one has to ask, "Is it OK to like Bach, or baseball, or human rights." Why? Because down at the bottom of our hearts we know those things are good. But we do ask that about certain forms of entertainment. Why? Because deep down, we sense something's wrong. We aren't sure–we would like to hope there isn't–but the doubts keep nagging at us. So we seek reassurance.
A problem immediately arises. If you're familiar with Alasdair MacIntyre's After Virtue you know how brilliantly he makes the case that the modern world has attempted to construct a morality while not being able to even think about virtue, and how destructive of any healthy or coherent ethics that has been.
Here too. We moderns cannot think about art–much less "entertainment"–in any fully developed, honest and serious way, because we lack the vocabulary. Once art is reduced to distraction, something to be consumed, a smorgasbord where the items on offer are judged by whether they satisfy my momentary wants or not (and, if they do, there's simply no other questions that can be legitimately posed), the conversation's over. "But I like it" ends the discussion. Anyone who says "But you shouldn't like it" is dismissed as a snob, and snobbery is defined in social-psychological terms: an attempt to elevate oneself by putting down others. The question of what it is that is being "liked" so much, and whether it's worthy of liking, disappears. We find it impossible to think about that, too. "Worthy"? What does that even mean?
So we reduce the moral dimension in art to a question of harm. If no animals or humans were hurt in the making of the art or entertainment, there's no ground to object. (Even this presents problems, however: What about CGI-generated child pornography? "That could inspire actual abuse," we say, "and needs to be banned to prevent future harm." But that objection leaves the thing itself un-objected to, which, again, deep in our hearts, we know is insufficient. We just don't know how to articulate it.)
Back to Manilow. At one level, the technical (which is the least important of course, but we have a hard time articulating why that's the case, too), Barry Manilow is a better singer than, say, Bob Dylan. But dig deeper. Robert Christgau has noted that Manilow has an "uncompromisingly inoffensive voice–a voice that never hints at sex or history or even chops." In other words, nothing that makes someone a full human (in the thickest sense of the word) complicates the appreciation of the mere pleasantness of his voice. Dylan's voice, on the other hand, rough as it can be, thrums with humanity, in all its dimensions, dark and light, communicating all manner of emotion: joy, irresponsibility, awe, lust, envy, weariness, anger, selfishness, you name it. Is one better than the other? Of course. Humanity has a moral claim on us–that we see it, sympathize with it, learn from it, lend aid to it–and here's the kicker, to do all that despite the human being in question's flaws. Art can embody that imperative or it can ignore it. When it ignores it, it disregards the world in favor of consumer satisfaction.
Manilow has made a ton of money writing advertising jingles. And what are those, after all? They're clever arrangements of sound with no higher purpose than to hold your attention for a few seconds while the name of the company being advertised is imprinted on your cranial matter. His songs reach no higher.
A friend shared Manilow's song "I Made it Through the Rain"
When friends are hard to find
And life seems so unkind
Sometimes you feel afraid
Just aim beyond the clouds
And rise above the crowds
And start your own parade
'Cause when I chase my fears away
That's when I knew that I could finally say
I made it through the rain
I kept my world protected
I made it through the rain
I kept my point of view
I made it through the rain
The lyrics are bland, devoid of any real meaning, sounding as if they were written by ChatGPT. In fact, they seem less written than randomly assembled, as if the writer(s) kept a box full of words they'd found that have comforting connotations, picked them from the box one-by-one, and did as little as possible to connect them in the order that they came out.
Compare a thematically similar song, "That's Life" from the early 1960s, most famously sung by Frank Sinatra (but also covered by singers such as Aretha Franklin, Willie Nelson, and James Brown).
Like "I Made it Through the Rain," the song is about staying optimistic in the face of unspecified adversity. But unlike Manilow's song, it is anything but bland. Its meditations on the pedestrian business of making it through–of just surviving–might not rise to the level of Death of a Salesman, but it stays human.
I said that's life
(That's life)
And as funny as it may seem
Some people get their kicks
Stomping on a dream
But I don't let it, let it get me down
Cause this fine old world, it keeps spinnin' around
The least we can ask of popular entertainment is that it not lie, and "That's Life" delivers. It keeps its sense of humor about a world full of mean people who will hurt you for no other reason than because they're bored, and it reminds you that, nevertheless, the world is "fine," or, as God says in Genesis, "good." Neither pole of our experience is denied to make room for the other. The singer respects the listener: "I can't fix your life," he implies, "but at least I won't try to deceive you. I know you're too smart for that."
"And, while we're at it," the singer goes on, "we're going to honor this frustrating and painful and gorgeous thing called life by offering up some creativity." The next stanza may not be Shakespeare, but it's not that far off. It bursts with street-level poetic lyricism.
I've been a puppet, a pauper, a pirate, a poet
A pawn and a king
I've been up and down and over and out
And I know one thing
Each time I find myself
Flat on my face
I pick myself up and get
Back in the race
As Sinatra enumerates them, those images come alive; he infuses them with just the right mix of realism, resignation, and bravado.
And, the climax. After all this brave yet vulnerable perseverance, it comes to this:
But if there's nothing shaking come this here July
I'm gonna roll myself up
In a big ball and die
The singer goes to a place where the listener presumably hasn't yet been, and in doing so, prepares him for the coming of just such a day. It's dark and funny at once. At first you think it might just be a joke–"No, come on, he might feel that way now, but he'll get up again"–but then you realize, no, not always, not forever. Maybe he will pick himself up this time, but a day's coming, not that far off, when rolling-up and dying is all he'll be able to do. And one day that'll be my story too. Like I said, the song doesn't lie.
Once you've absorbed all that, the song goes from being a clever ditty about an incurable optimist to something painfully perceptive–and all the more so given its unpretentiousness. Witty, wise, brave, and tragic, in the unassuming, prosaic way every life is tragic. And that's where we find some solace and some community–in recognizing each other's humanity, in the shared perception of our common mortality. The song turns us outward, towards one another.
By not doing that–by not even trying to do that–Barry Manilow's music shirks its duty, which is the duty of every human being when we open our mouths: Tell the truth.