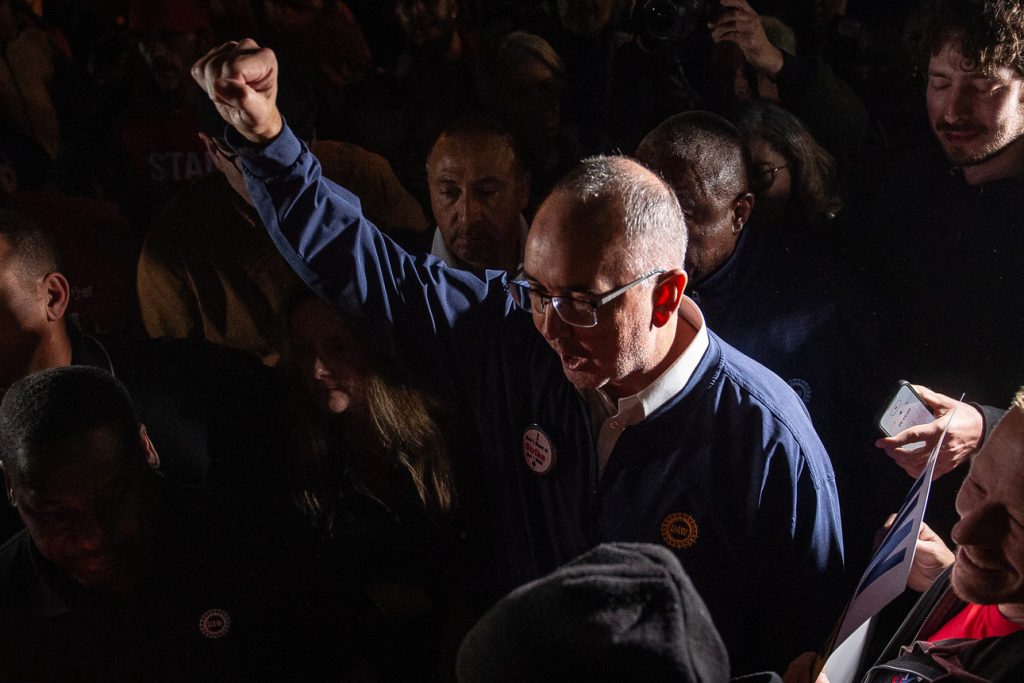 Earlier this week I wondered why people were not talking and writing more about UAW president Shawn Fain's Christian faith. Church historian Heath Carter has published the piece I was hoping for. Here is a taste of his Jacobin article on Fain:
On the eve of a historic "stand-up" strike, United Auto Workers (UAW) president Shawn Fain delivered a speech that sounded like a sermon. "One of the first things I do every day when I get up is crack open my devotional for a daily reading, and I pray," he revealed. "I chose to be sworn into this office on my grandmother's Bible. I have it here with me today. . . . I'm proud to have inherited my grandma's Bible and her faith."
The Good Book was no mere prop in Fain's hands. In his remarks, he quoted Matthew 17:20–21, in which Jesus says, "For truly I tell you, if you have faith the size of a mustard seed, you will say to this mountain, move from here to there, and it will move; and nothing will be impossible for you." Fain used these words to dramatize the winnability of the battle ahead — vowing, "Yes, these corporations are mountains, but together we can make them move" — before appealing directly to the UAW's rank and file: "So I have to ask you: Do you have faith? Are you ready to stand up together and move that mountain?"
But for Fain, the Bible is more than a source of feel-good inspiration. It boasts a sharp economic justice edge, leaving no doubt that God takes sides in the perennial struggle between the haves and have-nots. He insisted that the UAW's is a "righteous fight" and commented, "There's one more piece of scripture I like," citing Matthew 19:23–24, in which Jesus declares, "It is easier for a camel to pass through the eye of a needle than for a rich man to enter the Kingdom of God."
Read the rest here.