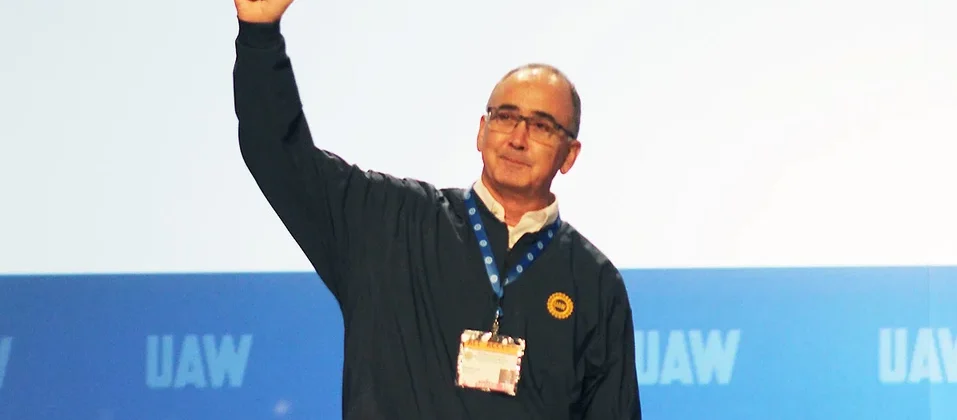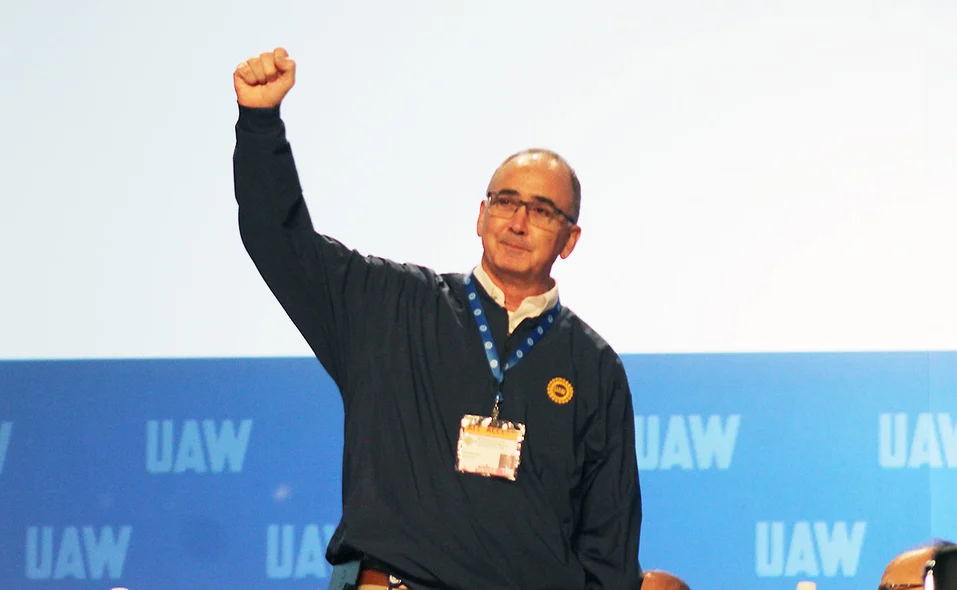 He carries a Bible and regularly invokes his faith as he leads the United Auto Workers in a historic strike against the country's three largest automakers. For Fain, the strike is a "righteous cause." This reminds of Eugene Debs's claim that socialism is "merely Christianity in action."
Here is Nathan Borney at AXIOS:
As the recently elected president of the UAW, Shawn Fain has brought his fervent Christian faith to a new sort of pulpit, using his platform to broadcast messages on Facebook Live videos, YouTube streams, picket-line speeches and media interviews.
Fain speaks with the cadence and tone of an old-school preacher, calling on the world to embrace the UAW's "righteous" cause, referencing biblical heroes like Moses, and telling people to "stand up" for justice.
He recently told members about how his daily Christian devotional reading on "fear and faith" seemed to apply to the UAW's cause.
And last week in a broadcast message, he quoted Bible verse Matthew 17 as he described the need to believe in the UAW's mission: "It says, 'For truly I tell you, if you have faith the size of a mustard seed, you will say to this mountain, 'Move from here to there,' and it will move — and nothing will be impossible for you."
And this:
It's not clear whether Fain considers himself evangelical — the UAW declined to comment — but faith is clearly core to his identity. He often travels with a black, tattered Bible given to his grandmother for Christmas in 1933 when she was living in an orphanage.
"Like my grandfather's pay stub that I carry with me every day, I'm proud to have inherited my grandma's Bible and her faith," Fain said last week on a video address, revealing the red edges of the book's worn pages.
He also told UAW members that he realized that "great acts of faith are seldom borne out of calm calculation," making a comparison to one of Jesus' disciples:
"It wasn't a confident committee that prayed in a small room in Jerusalem for Peter's release from prison. It was a fearful, desperate band of believers that were backed into a corner."
Keep in mind: Fain also faces the delicate task of reclaiming the moral authority that the UAW lost in recent years during a sweeping corruption scandal punctuated by the imprisonment of two UAW presidents convicted of embezzling dues from members.
Read the entire piece here. Hey Christianity Today, why not use your resources to do a deep dive into this story.