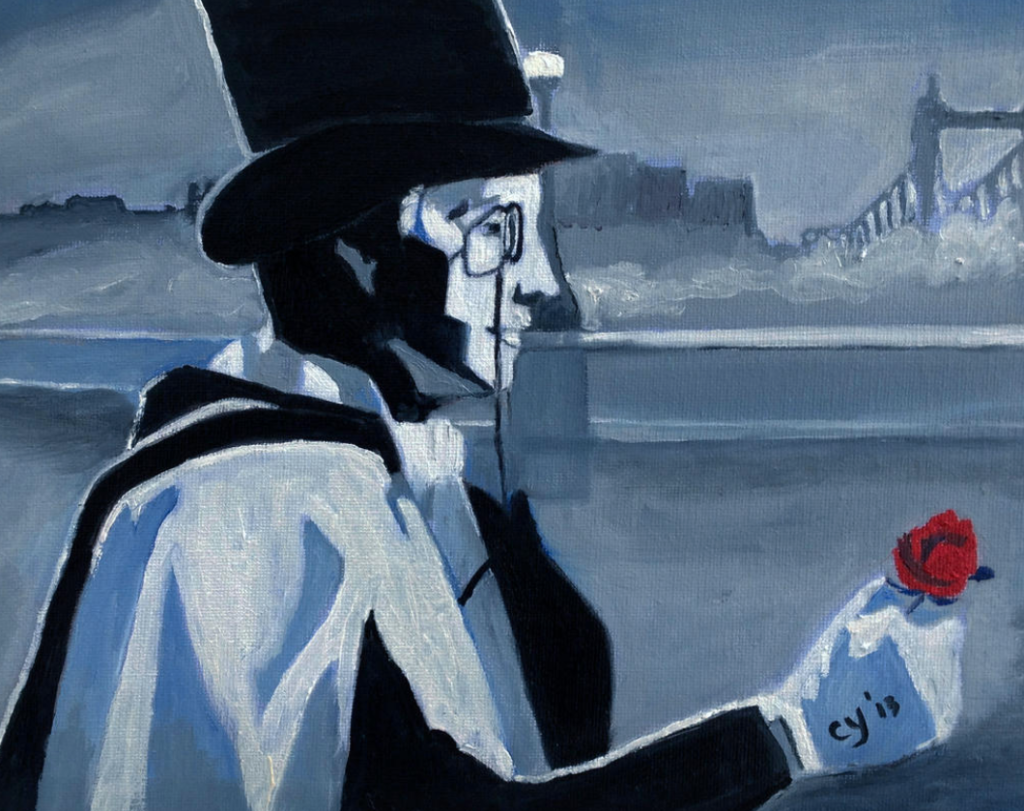 Dorothy Sayers and the redemptive power of the detective genre
I'm currently in the middle of a Dorothy L. Sayers marathon, reading through her Lord Peter Wimsey novels chronologically and voraciously. I'm doing this from the safety of the English countryside, knowing that my husband and toddler are healthy and that I have a beautiful baby girl on the way. But I also know the outside world is not so safe. Even as I'm taking pleasure in my reading, I'm painfully aware that, out there, people are fighting over matters of life and death: abortion, euthanasia, surrogacy . . . the list of ethical issues goes on.
Sayers' novels are not exactly an escape from the moral ailments of our contemporary society. All manner of awful things can happen in murder mysteries, after all, and all manner of vices are shown: A granddaughter poisons her grandmother for her inheritance; a scorned lover resorts to violence; a gambling addict gives in to the false promise of freedom and takes his own life. But what Sayers' novels specifically and the detective genre more generally can do is provide catharsis and act as an antidote to cynicism. Detective novels make us believe that evil will be uncovered, the innocent will be vindicated, and that a balance of justice and mercy can be achieved. This can seem almost overly idealistic, but it is so in a way that is essential to our survival—for we cannot live without the hope that as a society we can be reconciled to the idea of death.
In his thoroughly enjoyable brief essay "McInerny Did It; Or, Should a Pacifist Read Murder Mysteries?", American theologian Stanley Hauerwas reflects on how the murder mystery genre at its core is about reconciliation. Hauerwas writes that the revelation of the crime at the end of every murder mystery is essentially about allowing for sin to be recognised and for the process of reconciliation to God to begin.
I originally came across this essay through my husband, who read it aloud to me during our courtship, knowing how much I loved Agatha Christie's works. At the time I did not know Dorothy Sayers' novels so well and, as Hauerwas is mostly thinking of Sayers in this essay, I did not fully appreciate his point. His words, however, kept coming back to me after rereading the essay, and especially after I read the third Peter Wimsey novel, Unnatural Death. This murder mystery is unlike any other I've read before, since Lord Peter—and us as readers with him—works out that the elderly Miss Dawson was murdered in the first few pages of the book and is fairly certain about who killed her within the first three chapters or so. The motive and the means are what stump him for the rest of the novel. Miss Dawson, we are told, was already very ill by the time she died, and even if she had not been murdered she would not have lived much longer. Her quality of life was lamentable, and she was rarely fully conscious at this advanced stage of her illness. Even in spite of that, she wanted to live for as long as she could.
For most of the novel, Lord Peter finds himself in a moral quandary: He is not entirely convinced that much harm was actually done to Miss Dawson and wonders how much blame is to be placed on the person whom he suspects put an end to her life. When he finds himself in a conversation with Mr. Tredgold, the local priest, Peter asks him why exactly it is so morally wrong to put an end to a life—or to euthanize someone, as we would now call it—if that person is already so near death. Does it actually cause the ailing person any harm, Peter wonders. Mr. Tredgold's response addresses what most of us in a post-Christian society refuse to acknowledge:
"We can't answer that," said Mr. Tredgold, "without knowing the ways of God with the soul. In those last weeks or hours of pain and unconsciousness, the soul may be undergoing some necessary part of its pilgrimage on earth. It isn't our business to cut it short. Who are we to take life and death into our hands? . . .  the sin . . .  the wrongness of the thing lies much more in the harm it does the killer than in anything it can do to the person who is killed."
Tredgold's words remind us that life, even a life in pain, is fundamentally valuable and that only God can presume to know the workings of a soul. They remind us that consciousness is not what determines the right to live, that there is hope and strength even in suffering, and that, crucially, getting caught in matters of life and death harms the living more than the dead. Again, here Hauerwas and Sayers find themselves in agreement. Hauerwas notes that "To be a murderer is to be condemned to absolute aloneness. To kill another human being is to be enveloped in secrecy . . . To be discovered is therefore a kind of redemption." In Unnatural Death, after the culprit is discovered Sayers makes it clear what moral and physical deformity the killer endures as a consequence of the crime. The very act of discovery, though contrary to the murderer's sinful wishes, is the only way for that process of redemption to begin.
In a society in which so many of us now assume that life is only worth living if lived to maximum comfort and minimal pain, it is both refreshing and hopeful to read Sayers' blunt insistence, in Unnatural Death, that dying a "good" death means living as long as God will allow, in spite of suffering. Accepting that death is not in our control, and that life may at times be terribly painful, not only helps us to be reconciled to the idea of death—it makes us value life more.
You would think Lord Peter Wimsey would become disillusioned with humanity by seeing so much murder while solving his cases, but the opposite is true. For him, the experience of witnessing death has actually reconciled him to its reality and strengthened his belief in fighting for life. In the fourth novel, The Unpleasantness at the Bellona Club, he jokes that he's "determined never to be a parent" because it brings along too much suffering, disappointment, and failure. However, by the time Sayers was penning her last Peter Wimsey mystery, called Thrones, Dominations, he is simply delighted to hear from his wife Harriet that she is expecting their child. "My blood rejoices in my veins!", Peter exclaims; "the future opens up before us real and urgent." Peter and Harriet know the war is about to break, and yet they are determined to focus on the joy of a new child, of new life.
That is what, at its best, the detective genre should teach us, and what Dorothy Sayers brings to our attention: We can recognize the value of life more truly if we also acknowledge that there is such a thing as a good death.
Beatrice Scudeler holds an M.A. in English from Oxford University. She is a freelance writer on literature, religion, the arts, and family life.