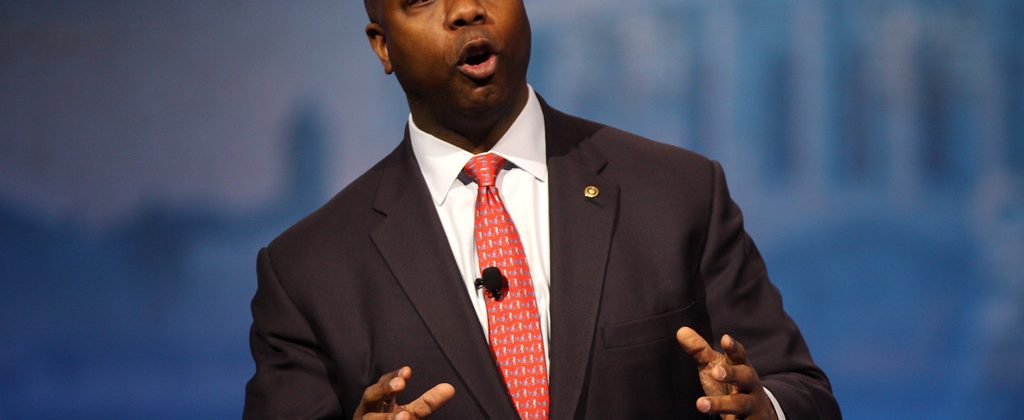 Tim Scott is trying to invoke the ghost of Ronald Reagan. But the United Auto Workers are having none of it. Here is Daniel Boguslaw at Intercept:
AFTER INVOKING THE legacy of Ronald Reagan to suggest that striking United Auto Workers members should be fired for demanding higher wages, Sen. Tim Scott, R-S.C., may soon find himself before the National Labor Relations Board. On Thursday, Shawn Fain, the president of UAW, filed a complaint claiming that Scott's utterance violated federal labor law. Under the National Labor Relations Act, or NLRA, anyone can file a charge against an employer, even if they do not work for that employer. 
The complaint accuses Scott of violating the section of the NLRA that lays out employees rights to participate in labor actions: "Within the past six months, the employer has interfered with, restrained, or coerced employees in the exercise of the rights guaranteed in Section 7 of the Act. On Monday September 18, 2023 Tim Scott threatened employees with adverse consequences if they engage in protected, concerted activity by publicly responding to a question about striking workers as follows: 'You strike, you're fired.'"
The complaint was filed against Scott in his capacity as a representative for Tim Scott for America. In addition to being a senator representing the state of South Carolina, Scott is running for president, making him an employer as well. The premise of the complaint is that Scott's comments could be construed as a direct threat against his campaign staffers, whose right to strike is enshrined in federal law. 
Scott's comments appear to violate those laws, said Benjamin Sachs, a professor of labor law at Harvard University. "A statement as direct as 'if you strike your fired' is textbook unfair labor practice language because workers can't be fired for striking," Sachs told The Intercept. "If a reasonable employee could interpret the statement as 'if I strike, I'm fired,' then it is without a doubt an unfair labor practice violation."
Read the rest here.
Meanwhile Trump is trying to bond with the strikers. Welcome to the 2023 GOP!