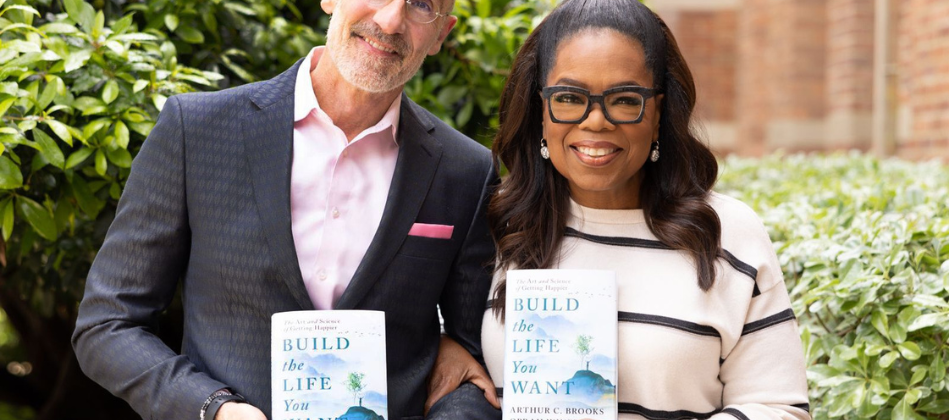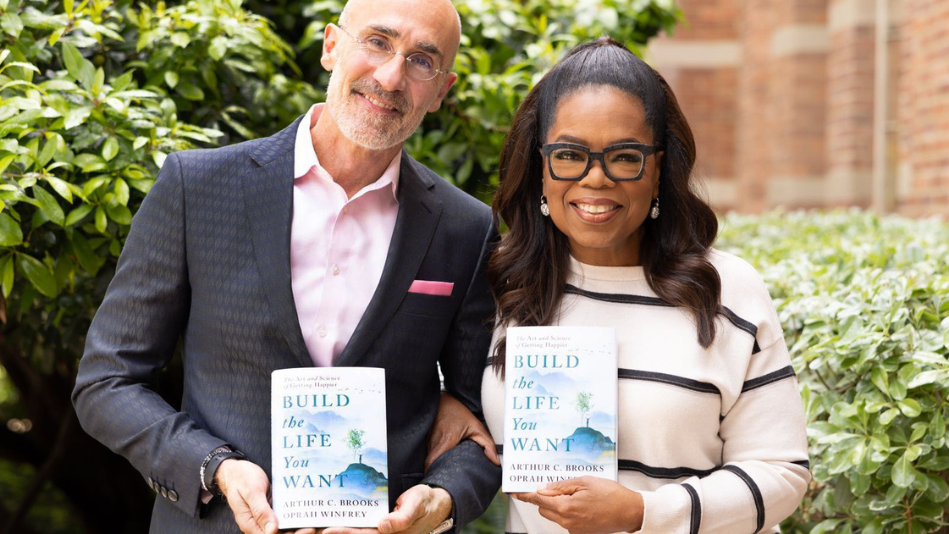 I remember Arthur Brooks as the president of the American Enterprise Institute, a conservative think tank that champions free market solutions to social problems. Back in 2011 he came to Messiah University (the school where I teach) to debate Jim Wallis on the question "Is Capitalism Moral?" (I honestly can't remember if I was in attendance or just watched it online.)
Today Brooks teaches at Harvard and writes articles about happiness, mostly at The Atlantic. And he just published a book with Oprah.
Here is Ian Ward at Politico:
Between 2008 and 2019, Brooks rose to prominence in D.C. as the president of the American Enterprise Institute, the conservative think tank that he helped elevate into a bastion of free-market orthodoxy and center-right policy wonkery during the Obama years. Since leaving AEI in 2019, though, Brooks has embarked on a new career as one of the country's most prominent "happiness experts" — part social scientist, part self-help coach, part motivational speaker and part spiritual guru.
At Harvard, where Brooks holds dual appointments at the Kennedy School and the Harvard Business School, he teaches a massively popular course on the "science of happiness," which he recently recorded as an online course to meet ballooning public demand. His weekly column for the Atlantic, which offers upbeat advice for living a happier life, is one of the magazine's most popular items, having gained something of a cult following among the magazine's readers. (Brooks told me the column reaches an average of 500,000 readers every week; a representative from the Atlantic declined to confirm that figure.) Last year, the bookmarking website Pocket named Brooks the most-saved writer of the year on the platform, and in May 2022, the Atlantic tapped him to host a multiday conference on happiness at the Ritz-Carlton in Half Moon Bay, Calif., where tickets ran for $700.
Earlier this week, Brooks claimed the crowning achievement of self-help gurus — and their publishers — the world over: co-authoring a book with Oprah, titled Build the Life You Want.
"It's pretty great," Brooks said when I asked him about the collaboration, which has drawn breezy coverage this week from People, Elle, CBS Mornings and CBS Sunday Mornings. "I mean, it's Oprah."
The thrust of Brooks' new book will be familiar to readers of his column in the Atlantic, which he started writing in 2020 after retiring from AEI. The column, titled "How to Build a Life," follows a straightforward and pleasantly predictable format: After opening with a pithy anecdote drawn from art, literature or his own life, Brooks offers a nugget of practical advice for living a happier life, which he fleshes out with references to the relevant social science literature. (Recent selections include "A Crucial Character Trait for Happiness," "The Not-So-Secret Key to Emotional Balance" — spoiler: It's crying — and "How to Pick the Right Sort of Vacation for You.") In tone, the column is somewhere between a self-help pamphlet and a sermon, if you swapped out all the Bible verses for citations to academic journal articles. On the Atlantic's website, Brooks' pieces are illustrated with whimsical technicolor cartoons, many of them featuring stylized bright yellow smiley faces.
Brooks' transformation from conservative think tank president to happiness guru is a testament to his own unusually strong powers of self-invention — as he is fond of telling audiences, he spent his 20s as a professional French horn player before becoming a professional policy wonk — but it's also a measure of the dramatic changes that have swept over the conservative movement in the past decade. As recently as 2015, Brooks served as the public face of an ascendant brand of conservatism centered on an unorthodox approach to economic policy and a bold anti-poverty message — an agenda that many in pre-Trump Washington believed to be the future of the Republican Party.
Read the rest here.