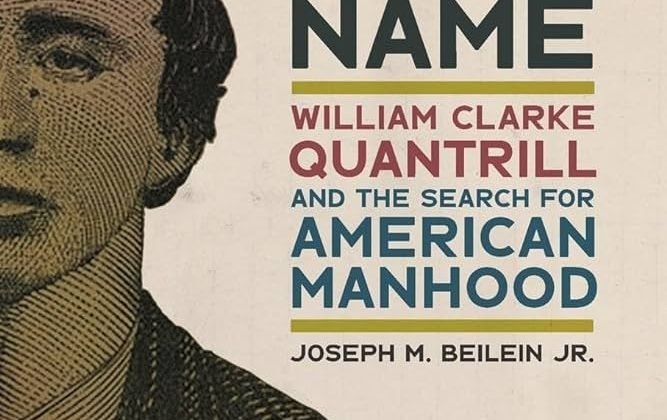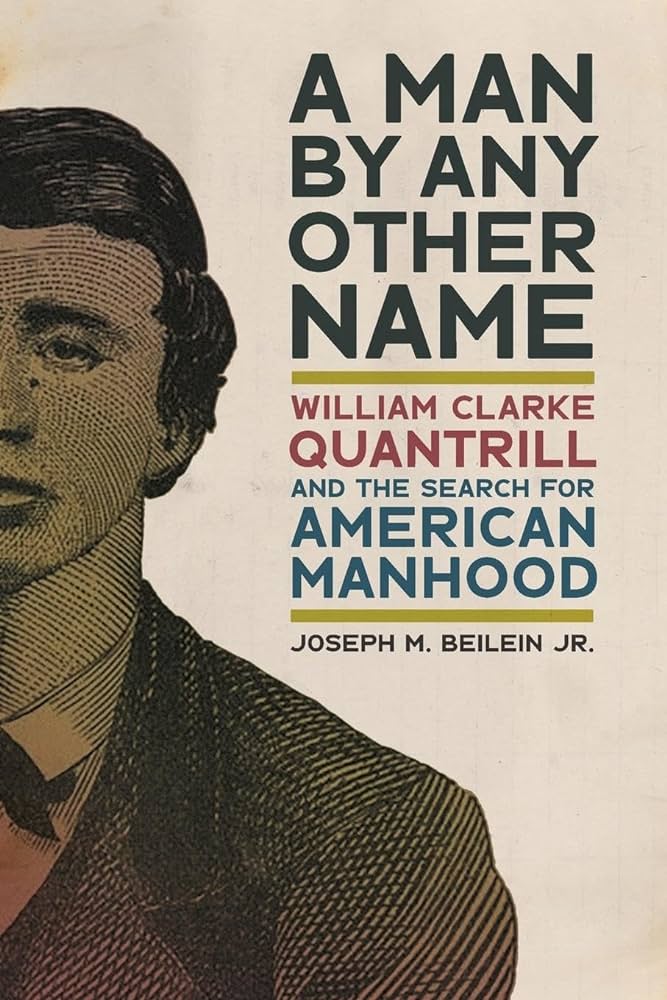 Joseph Beilein Jr. is Associate Professor of History at Penn State Behrend. This interview is based on his new book, A Man by Any Other Name: William Clarke Quantrill and the Search for American Manhood (University of Georgia Press, 2023).
JF: What led you to write A Man By Any Other Name?
JB: I did not think I would ever write a biography of someone like William Clarke Quantrill — the northern born schoolmaster turned infamous and bloody Confederate guerrilla leader. Even though most of my research to date has been grounded in the guerrilla conflicts of the Civil War, Quantrill is so polarizing and also well-trod as a biographical subject that he didn't seem all that appealing to write about. After my friend and colleague Matt Hulbert suggested on a few occasions that I write it, I had an epiphany of sorts. I decided that I could do it, and that it would be fun and enlightening for me, when I realized that I could examine Quantrill in the context of American manhood. This freed me from wading into old (and settled) historiographical arguments and allowed me to engage with the much broader topic of masculinity in the antebellum period and the Civil War, when the very question of what made a man was being contested. I also took some pressure off myself when I decided that the biography would not be definitive or the last word. Instead, I tried to write a work of historical impressionism intended to unsettle what we know about Quantrill with the hope of starting a conversation.
JF: In 2 sentences, what is the argument of A Man By Any Other Name?
JB: I argue that the best way to understand Quantrill, his political shift from being a free soiler to being a proslavery sympathizer, and the way he fought, is to understand him as a white man.
JF: Why do we need to read A Man By Any Other Name?
JB: Firstly, the guerrilla conflict in the American Civil War was much more widespread than popular audiences understand. In academia we are still debating this, but it seems clear to quite a few of us that guerrilla warfare (broadly defined) was a more common experience for most people across the war than the so-called "conventional" campaigns and battles. When audiences do think of the guerrilla in Missouri, Kentucky, and elsewhere, they tend to think of them as banditti or the predecessors of post-war outlaws. There is some truth to these popular images, but this book adds nuance to the way readers will think about Quantrill and his war.
Second, although I try to avoid letting present circumstances infiltrate my thinking, it is impossible to not see a parallel between Quantrill's story and some issues in the national discussion, notably our contemporary disputes over race and diversity as well as the uptick in what is commonly referred to as toxic masculinity.
JF: Why and when did you become an Am​erican historian?
JB: I became an American historian because I love history. After graduating from college and looking into other professions, I had the visceral realization that I suspect many academics have: if I'm going to be happy — truly and deeply happy — I need to pursue the one thing I've always been interested in. I'm not sure when I became an American historian. In a technical sense I received my Phd in 2012, but I probably started to feel like a historian a couple years before that.
JF: What is your next project?
JB: I have a few projects that are all at a very early stage. One that I'm really interested in is a book about Sue Mundy, the girl guerrilla.
JF: Thanks, Joseph!