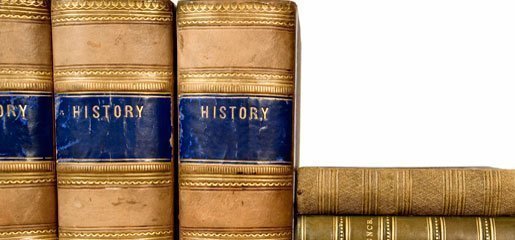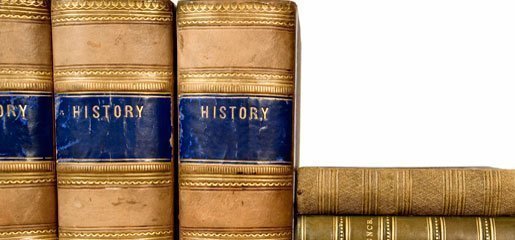 David McFarland leads a busy life, to use an understatement. He is a high school humanities teacher at Pacific Academy, an IB World School in Surrey, British Columbia, Canada. He teaches Social Studies, IB History and Theory of Knowledge, and Christian Perspectives (Bible curriculum). He co-hosted a K-12 education podcast on faith and learning titled "Not Many of You Should Become Teachers" and is currently completing a Certificate of Christian Studies at Fuller Theological Seminary. He is a skilled chaperone for Disneyland concert band trips.
This interview initially ran at the end of David's previous academic year. We are re-running it today to provide an encouraging re-read for the beginning of this new academic year.
It seems like an over-simplification to describe you as a high school history teacher, although that is your current day job. What is your own educational/intellectual/spiritual journey? How did you end up where you are right now, and where do you see yourself in, say, ten years?
A key word in this question's preamble is "seems"! I've been enriched by having my own intellectual and spiritual journey orbit around high school classroom instruction in ways both cultivated and wildly unanticipated when I began my teaching career. I've traveled to four continents with students and colleagues, presented at conferences, recorded 60+ episodes on a faith & learning podcast with a colleague (the aptly named "Not Many of You Should Become Teachers") and I'm currently involved in some secondary educator networking within the Conference on Faith and History (editor's note: you can find Episode 3 of the podcast that David is involved with for CFH, Secondary Sources).
All of this is in addition to regularly scheduled professional development; I do not take for granted the gift that it is, as a humanities educator, to have this level of support from my "home institution," especially a Christian high school. Nevertheless, all of this enrichment does truly center around my work "in the trenches" of the secondary classroom where theory and practice inevitably co-mingle. It is this dynamic that often makes teaching such a rewarding profession.
I grew up in the largest K-12 public schooling system in Canada in the province of Ontario and moved to British Columbia for my undergrad at Trinity Western University, one of Canada's few Christian liberal arts universities. Those years were a time of expanding horizons—intellectually and spiritually—and what stands out most vividly is the sifting of the earnest piety and fundamentalism of my youth as I encountered new depth and breadth of Christian expressions in a hospitable community.
My academic journey brought me back to central Canada for a season where I completed an MA in History at McMaster University in my hometown of Hamilton, Ontario. I studied North American social and religious history, specifically fundamentalism and secularization in midcentury Canada.
All of these factors – my experiences in both secular public and Christian private education and the particularities of my faith upbringing coupled with my academic consideration of it—uniquely equips me for the demographic of students I'm entrusted to teach.
In 2011, I accepted this position as a social studies teacher in a Christian high school over the phone from an interstate rest area in Michigan as I was moving to Canada's west coast for the second time in my life. As my days are now mostly spent with high school seniors (although I do teach some ninth through eleventh grade courses), there is much public reflection in front of students about my maturing faith and education journey in light of their pending transition to post-secondary life. A recent capstone of my own schooling has been some theological education through a Certificate of Christian Studies at Fuller Seminary—I enroll in my final Fuller course this Fall! This, too, has deeply enriched my own teaching.
As for a decade from now? Lord willing, my own child will be graduating from high school! If I can be blessed in deriving this much enjoyment from teaching and learning alongside high school seniors, then I hope to be in the same classroom.
Fun fact: we were both in the Fides et Historia Winter/Spring 2021 issue—you and I both contributed to the "How My Teaching Has Changed" roundtable! I appreciated your reflections there about the significance you find in the liturgical calendar, as it overlays the regular rhythms of the school year. How have the two years since then gone for you? Has your teaching changed in other ways since you have written that essay?
I recall both our responses for the roundtable in that issue of Fides! My contribution there was itself an update to a 2018 CFH paper on historical thinking as faith formation in a secondary school context. The complexities and demands of the school's timetable constrain our original vision of having a "school within a school" for what my IB English colleague and I started to unofficially call "IB Humanities."
It does feel a little more fragmented these days than in the heyday of sketching out a humanities program on pub napkins with my principal. Regardless of scale, however, there are beautiful things happening with the schedule I work within. This is especially true when some of our STEM-focused students genuinely discover another dimension of learning in the humanities. All the more so if it illuminates a dimension of their Christian identity. The highest compliment one can receive from a teenage student is "I actually enjoyed this class!"
One area that is changing every Canadian educator's practice is how our country is moving forward in significant ways on indigenous truth and reconciliation. This is (rightly) impacting the graduation requirements and emphases within our curriculum. Truth-telling and reconciliatory work with First Peoples has and continues to upend assumptions in our national narrative and Social Studies is ground zero for this shift. While there are some pockets of resistance, it pales in comparison to some of the more shrill cultural warring that we observe in the United States around social justice-oriented material. While this has often been a point of subtle Canadian smugness, I think the necessity of confronting Canada's treatment of indigenous peoples precludes any boasting. I still have much to learn.
As a former IB graduate myself, I have appreciated hearing a bit about your experience teaching IB History—and at a Christian high school, no less. I am curious: what do you think about the IB program these days? As the humanities continue to come under attack, what is your sense of how the IB program in general and the IB History curriculum in particular fits into these conversations?
I am a believer in the benefits of the IB program on a few levels. Its rigor is coupled with a desire to create well-rounded students. The aspirations of the program are pluralist, yet its vision can complement our school's hope in Christ-centered redemption and human flourishing. That said, it would be disingenuous of me to sidestep the fact that IB adds a level of prestige and that it serves us well with "brand recognition." For some, this adds legitimacy to what we do. I prefer to see it the other way around: IB is a conduit for what we aspire to as a Christian learning community.
For example, we use the IB core requirement of "Theory of Knowledge" (essentially an epistemology course) to concurrently meet our school's Bible instruction requirements when it's given enough time in the schedule. That's been an ongoing project and it can always be improved. While a single history course in a diploma program cannot possibly be the antidote to the decline of the humanities or all the market pressures, I'm a willing participant in this small act of resistance.
There are competing courses even within the IB curriculum to meet the "Individuals and Societies" component. Our school has, thus far, held onto the History requirement. There are some students who do an end-run around this and take IB Economics online, for example. Nothing against that course, but there is a communal learning aspect that is missed by not being physically present with their IB peers doing the work of historical thinking.
What are the broader questions that fascinate you in your reading, thinking, and writing these days? Any particular books that you have read recently (whether business or pleasure) that really stood out?
Technology, digital humanities, and generative AI. How should we then live?! I keep meaning to spend more time with David I. Smith et al.'s Digital Life Together: The Challenge of Technology for Christian Schools, whose title is a riff on Dietrich Bonhoeffer's discipleship classic, Life Together. I'm guided by a desire, hopefully not foolishly, that we can preserve our humanity while enhancing it with digital tools. That balance is incredibly fragile and often elusive. Look, for example, at what you and I have been able to enhance here via online connectivity.
There are stacks of books in my life at various stages of being read and I'm always pulling in threads of new insights for my courses. I'm currently reading Cathleen Kaveny's Prophecy Without Contempt: Religious Discourse in the Public Sphere after hearing it referenced on an episode of The Holy Post podcast. And longtime Twitter follow Cheryl Bridges Johns' recent Re-enchanting the Text: Discovering the Bible as Sacred, Dangerous, and Mysterious is on my nightstand.
I'm always reading something to enhance my sense of place. In addition to some new Canadian fiction, a summer read I'm looking forward to is a used copy of Allan Casey's Lakeland: Ballad of a Freshwater Country. I found it in the middle of winter as I perused a local bookstore and I plan to enjoy it lakeside shortly. How Canadian of me!