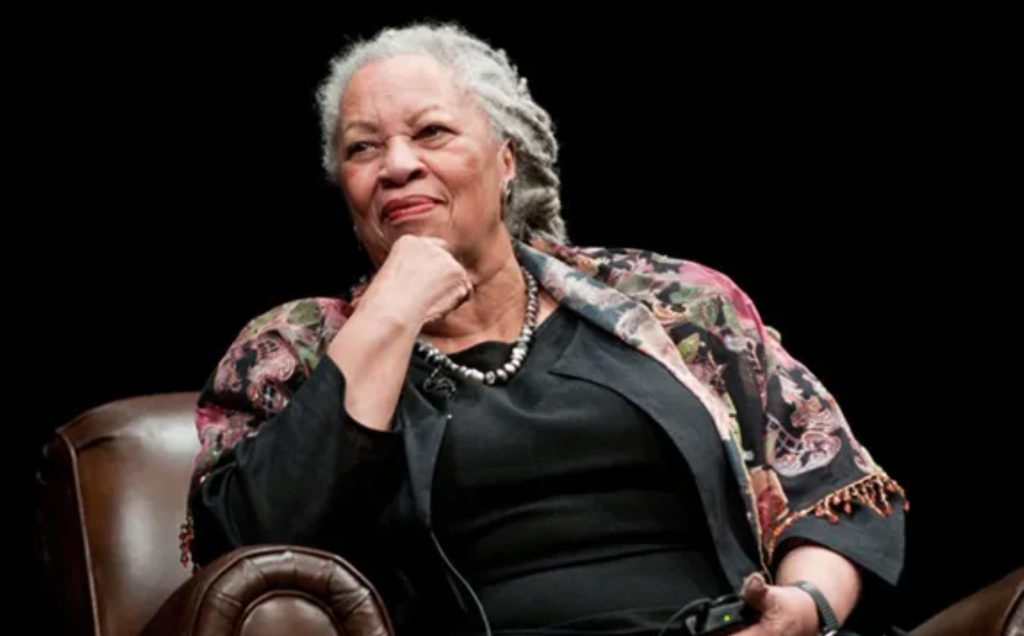 Lectio divina in an age of censorship
As I start my twenty-third year as a Christian college English professor, putting together this fall's syllabi feels more fraught than usual. Preterm faculty meetings have focused on the perilous state of the liberal arts, making the entire enterprise of Christian higher education seem vulnerable to the whims of markets and marketing and a capricious universe. Everything, everywhere, all at once feels more challenging. And classes haven't even started yet.
I'm also creating syllabi well aware that some students—or more likely, some parents—may find fault with the texts I've chosen, deeming them too dangerous for the classrooms I call home. Given the zeitgeist, my fears are not unfounded. Since March, two English faculty have been fired at their respective Christian institutions, allegedly accused of requiring texts focused on racial justice: one for teaching a text by the Black historian Jemar Tisby; the other for "indoctrinating" students by teaching the work of W.E.B. Du Bois and Booker T. Washington. Both educators faced accusations of bringing Critical Race Theory into their courses, and in both cases those making complaints won the day. The implications are clear: Assigning books that make some readers uncomfortable can be risky business.
Two solitary examples do not a trend make. Still, these firings reflect national conversations about the dangers of books judged morally corrosive and unfit for consumption by young readers. According to a NPR report in April, the American Library Association says that 2571 unique titles were banned from schools and libraries in 2022, a forty percent increase over the previous year. The same NPR report also noted that forty percent of challenged titles had a primary or prominent secondary character of color, and another forty percent dealt with LGBTQIA issues, statistics that say a great deal about what kinds of books have been considered so dangerous that no child should be invited to read them.
One of the most important books I've read, Toni Morrison's Beloved, appears often on banned book lists, targeted for its graphic depictions of sexual violence, though this violence exists within the context of the centuries-long slave trade, and was the actual lived experience of enslaved people. The novel was central to Virginia's 2021 gubernatorial race, and the eventual winner Glenn Youngkin used Beloved to prove that the state's high schools were rotten and its parents disempowered of their rights. Nothing good could come from reading Beloved, Youngkin implied, its narration about enslavement's horrors too awful for kids to know.
Still, reading this banned book—and many others like it—is one powerful way to love God by learning to love others. When I read Beloved as a Christian college junior, I felt the world shifting around me, reorienting me to what it meant to be a person of faith. I'd grown up in white communities and had never read a book by a Black author. I knew next to nothing about the slave trade and its legacy; I didn't blanch at the Confederate flag hanging in my high school gym, nor at the Confederate uniforms worn by our school's band, nor at our school mascot, the Rebel.
Reading Beloved changed me irrevocably. For the first time I saw the human capacity to do evil in the name of God; I also felt convicted by the book's white abolitionists, the Bodwins, whose sense of righteousness masked their complicity in an oppressive system. The book, in all its depictions of horror and violence, made me uncomfortable, for sure. But Morrison's words also affirmed that every single being reflects the image of God despite a 400-year slave trade that denied the personhood of millions, and that Christians are called to do justice, liberating the oppressed from shackles often created by people like me. This is a lesson I never learned from reading sanitized textbooks denuded of violence—and also of truth.
Some parents, educators, and politicians will insist we shouldn't be unsettled by our reading material. Conservative commentators like Jonah Goldberg insist there are no book bans these days, only "content curation"—parents helping to curate content for their children alongside librarians and educators. One group of content curators, Moms for Liberty, has turned book banning into a raison d'etre. Recently determined to be a domestic terrorist organization by the Southern Poverty Law Center, Moms for Liberty has widely circulated a 111-page guide to books that should be banned from schools and libraries. The guide invites parents to demand books be removed without even having to read the works themselves. At often-raucous school board meetings, public commenters have used this guide to make the case for a book's depravity, arguing that the existence of some books, and their accessibility, reflects the moral decay of our public school system.
Yet an insistence on only reading—or teaching—ideas that reify already held beliefs reflects an impoverished understanding of reading itself, as well as a limited imagination about our Creator. In Reading for the Love of God, Jessica Hooten Wilson argues for a much more expansive understanding, one that recognizes reading as a spiritual discipline that doesn't merely—or ever—reify our sense of the world, but "shapes our way of being in the world; it modifies our lenses and vision. While reading cannot induce virtue and cannot make us more Christian by osmosis, the practice of reading well can increase our ways of seeing as contemplatives and beholders, those with imaginations that align more fully with the eyes of Scripture." Hooten Wilson affirms the sacred nature of reading, noting that the discipline of reading—not just the Bible but other texts as well—changes who we are and how we relate to others, to scripture, to the Creator. In other words, we should welcome those dangerous stories found in banned books, knowing that those stories can save us if we let them.
Of course I'm not advocating for teaching Beloved to first graders, nor for insisting that all students everywhere should take up a banned book and read; most people appalled by our cultural moment know there is a time and place for some books, and that third graders might not be mature enough to read Gender Queer, the first book on the Moms for Liberty list. But even Gender Queer, a graphic memoir about the writer's attempt to navigate her gender identity, can be instructive, can help readers understand what it feels like for young people to seek clarity about who they are, especially when who they are isn't entirely clear—even to themselves. Besides simply being an interesting and well-written book, Gender Queer represents a perspective we should know if we want to love God by loving others.
Some Christians use Philippians 4:8 to advocate for book bans, arguing that the books their children read are impure and unlovely, ignoble and untrue because they make students uncomfortable. As an English professor who has read many of the books now being challenged across the United States, I would argue instead that Philippians 4:8 applies to many of these titles because sometimes rightness requires justice, and beauty and truth are not necessarily synonymous with feeling comfort and ease. In fact, sometimes challenging books will make us uncomfortable, will ask us to recalibrate all we've known of the world and our place in it. Such books remind us that God resides in hard places, and that God calls us to know and love people who are nothing like us. In other words, reading banned books can be one more way to love God, and to know that we are, all of us, called Beloved.
Melanie Springer Mock is Professor of English at George Fox University. Her books include Finding Our Way Forward: When the Children We Love Become Adults (2023), Worthy: Finding Yourself in a World Expecting Someone Else (2018), and If Eve Only Knew: Freeing Yourself from Biblical Womanhood to Become Who God Expected You to Be (2015). Her essays have appeared in Christian Feminism Today, Literary Mama, The Chronicle of Higher Education, Brain, Child, and Runner's World, among other places. Much of her work focuses on her experiences parenting, feminism within Christian context, and social justice.
Image: Toni Morrison