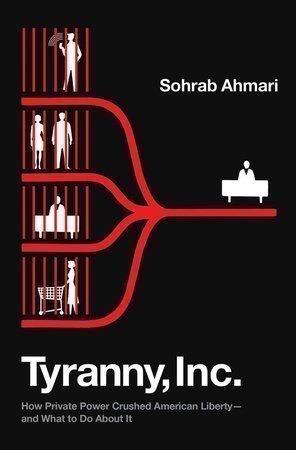 Check out Matt McManus's review of Sohrab Ahmari's Tryanny , Inc.: How Private Power Crushed American Liberty–and What to Do About It at Jacobin. As I noted in an earlier post, socialists really like this book despite Ahmari's social conservatism. Here is a taste of McManus's review:
As a singular book, I truly enjoyed Tyranny, Inc. But the remaining question is whether that consensus can translate into a real-world coalition. On the matter of whether the Left and the Right can be united on the basis of a shared commitment to robust social democracy and social conservatism, I am far more skeptical.
Ahmari doesn't address this at great length in Tyranny, Inc., mostly limiting himself to observing that conservatives are often "the first to lament" the "cultural ramifications" of market society while chastising them for not extending their critique to the "shape of our political-economic order." He does not specify the nature of those "ramifications" — are we talking about "cancel culture" or gay marriage?
It may hypothetically be possible to enact some kind of left-right synthesis in a way that does equal service to each. But in the wild, political ideologies are frequently forged in ways that can seem baffling to theorists. Theoretically, there would seem to be little shared ground between, say, social conservatives and libertarians. In the real world, commitments to anti-communism and an opposition to basic concerns of social justice and attempts to dismantle hierarchies around race and gender made just such a "fusionist" synthesis the ruling ideology of the American right for decades.
Nevertheless, there is a deep theoretical affinity between the Left's desire to resist domination and inequality in the economy, and the aspiration to similarly put pressure on unjust patriarchal, ethno-national, heteronormative, and cultural hierarchies of the sort that social conservatives — including Ahmari — have historically defended. These positions flow from a set of unifying aspirations that have been central to the Left since before even the French Revolution: the yearning to secure liberty, equality, and solidarity for all, regardless of circumstance. Resisting private economic power is one element in this project, and arguably the most crucial, but it isn't the only one.
Read the entire review here. We will have our own review of this book at Current soon.
I hesitate to answer the question in the title of this post until I read Ahmari's book. (And no, I will not be the person writing the forthcoming review at Current).