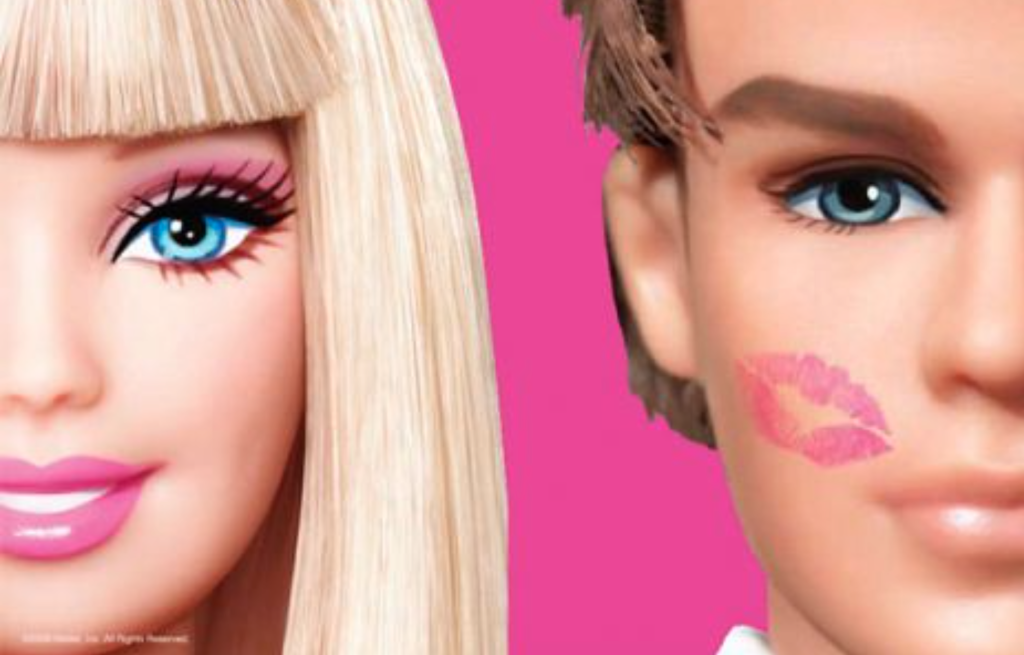 On finding a way to teach what feminism is . . . and isn't
I don't do pink. But everyone else in my four-woman writing group donned their most pink attire to see Greta Gerwig's Barbie. We enjoyed every satiric thrill. As women, as mothers, as academics—and as feminists.
Yes—the ironies. Mattel's anatomically impossible Barbie doll has irked us for as long as we can remember (you should have heard us when a daughter received a knockoff "Bible study Barbie" a few years back). Gloria Steinem once declared that Barbie "was pretty much everything the feminist movement was trying to escape from." That's what made it the perfect choice for Greta Gerwig's brilliant send up. Gerwig knows that Barbie has been loved by girls as much as she has been reviled by the women those girls became. As she told The New York Times, "I'm doing the thing and subverting the thing." Barbie is so successful at both that I sat in the theater afterwards and said aloud: "I finally have a way to teach feminist deconstruction!"
Before you click away, gentle reader, give me a chance to explain. Let's start with how the film reveals what feminism isn't. Barbieland is a kind of female utopia—a Barbiarchy—with an all-Barbie supreme court and where "every night is girls' night." The narrator (Helen Mirren) explains how these Barbies believe that their existence has changed everything for women in The Real World. Since Barbies are lawyers and doctors and Nobel prize winners in Barbieland, they assume all real women can follow suit. "Thanks to Barbie, all problems of feminism and equal rights have been solved!" Barbie proclaims. But of course, they haven't. Because feminism is not just about representations of real women or even about providing opportunities for individual women. Essential as those things are, they are not enough.
By revealing why this is true, the film gets right to the heart of the feminist project. When Stereotypical Barbie (Margo Robbie) visits real Los Angeles for the first time, she is completely shocked by the catcalls and other behaviors that reveal that people see her as an object. In Barbieland, the Barbies are always and only agents. They are the subjects, not the objects; the seers, not the seen. When Ken (played brilliantly by Ryan Gosling) follows Barbie to L.A., he is equally shocked to discover that there men are not objects. In Barbieland, Ken is only ever ". . . and Ken"; his whole existence is centered around Barbie. Only when she looks at him does he have a good day. He is nothing without her. But in the real world he has respect, agency, and power. This "patriarchy" thing is so great! We have power just by being men! So Ken heads back to Barbieland with his new knowledge in order to claim it for the Kens.
That is the film's plot. It underscores what feminism really is—not its radical fringes, not hatred for men, and not an effort to replace patriarchy with matriarchy. At its core feminism exposes a system that creates, assumes, and perpetuates the idea of woman as a reflective satellite to man. In her pivotal book The Second Sex, Simone de Beauvoir explains that woman "is defined and differentiated with reference to man and not he with reference to her; she is the incidental, the inessential as opposed to the essential. He is the Subject, he is the Absolute—she is the Other." The perpetuation of man as subject and woman as object has nothing to do with biological difference. Gender (not sex) is a social construct. What it means to be a woman or a man is defined according to the wants and needs of the persons in power.
In Barbieland, femininity and masculinity are literally plastic constructs, but no one knows it. The Barbies can afford to do their own thing without regard for the Kens because the Kens exist only for them. Neither the Barbies or the Kens have any idea that this is how the system works, or how unjust it is to the Kens. So both the Barbies and the Kens work, unwittingly, to perpetuate it.
Every semester I give my students a handout to explain what it means that gender is a construct. Thanks to Greta Gerwig, I'm going to be able to say, go watch Barbie and then we will talk about this:
The Power of the I/EYE as a Defining Subject
If I have the power to define,

I will (often unwittingly) use it to my advantage

by defining you in a way that serves me and my view of myself. This doesn't make me a bad person—just human. I probably don't even know I'm doing it because I'm doing it as a part of the inside group.

I will define you in a way that helps me to maintain my power and privilege.

I will argue that my view is The Truth so that my power and privilege is legitimized as if by God.

I will not let you see that

I constructed you by my definition of you (my gaze),

because that might give you too much power.

If you speak, write, or resist, I will fight back by othering you even more.
Yes, this describes white privilege, too. Race (what it means to be black or white, not racial difference) is also a social construct. The system works so powerfully and invisibly that the very best way—and maybe the only way—for a person to see where they might fit inside of it is to put themselves into the shoes of the Other. (By the way, I think this is the whole point of fiction.) What it would feel like to be reduced to an ". . . and Ken" simply never occurs to Barbie (why would it??) until the binary is flipped in The Real World. The film could have gone for the coup de grâce by having the Barbies fight the Kens back into submission, but that's not the lesson here. Instead, Barbie recognizes for the first time her Barbie privilege. She finally sees the way she has been seeing Ken—which is not at all. And Ken, enlightened by his failed attempt at power, wakes up to fully acknowledge emotions he never knew he had.
If Barbie were a drama, Ken might go on to found the confessional mode in Barbieland poetry—proclaiming, as he weeps, Ken is me! I recall Elizabeth Bishop's famous poem "In the Waiting Room," in which the seven-year-old speaker discovers that she is "an I," just like all other women, but also unique: "an Elizabeth." Gerwig never lets things get too serious, so at the film's end Ken appears wearing a sweatshirt that says "I'm Kenough." I can't remember the last time I laughed so hard in the theater. The phrase "I'm enough" sounds like psychobabble until you recognize how many women don't believe it. Instead, they try to fit into the reigning definition of "true woman" by becoming what the gazer wants or needs them to be: young, beautiful, skinny, a perfect mother, not weird, and never, ever bitchy or demanding. To be, to quote Usher, "a lady in the streets but a freak in the bed."
Ultimately Barbie asks all of us to consider why it is that "weird Barbie" (Kate McKinnon), the one with experience (and marks) of rejection, might be the wisest of all. She explodes on the screen with her wildness just like Darryl Hannah in Blade Runner, a film that also asks what it means to be real. She offers Stereotypical Barbie a pair of Birkenstocks and a trip to reality that will help her see, finally, the extent of the Matrix. If Barbieland is fantasy, there must be a lot of different ways to be a "true woman" in the Real World that don't require high heels and a body that never ages.
Barbie is very funny. As with all effective satires, the humor is a bright pink oven mitt that helps the audience to handle a scalding hot question. It asks women to ask themselves: "Why am I trying to live up to unrealistic expectations?" and "why am I shaming other women when they don't live up to them?" It asks men to ask themselves, "What would it feel like to be '. . . and Ken' in Barbieland?" and even "Am I perpetuating unrealistic expectations for women?"
Does Barbie provide answers to all of these questions? Of course not. But it does suggest that the less we seek our source for some definitive, the closer we are to fine.
Christina Bieber Lake is Professor of English at Wheaton College, and the author of Beyond the Story: American Literary Fiction and the Limits of Materialism. She is a Contributing Editor for Current.
Image credit: madelineyoki