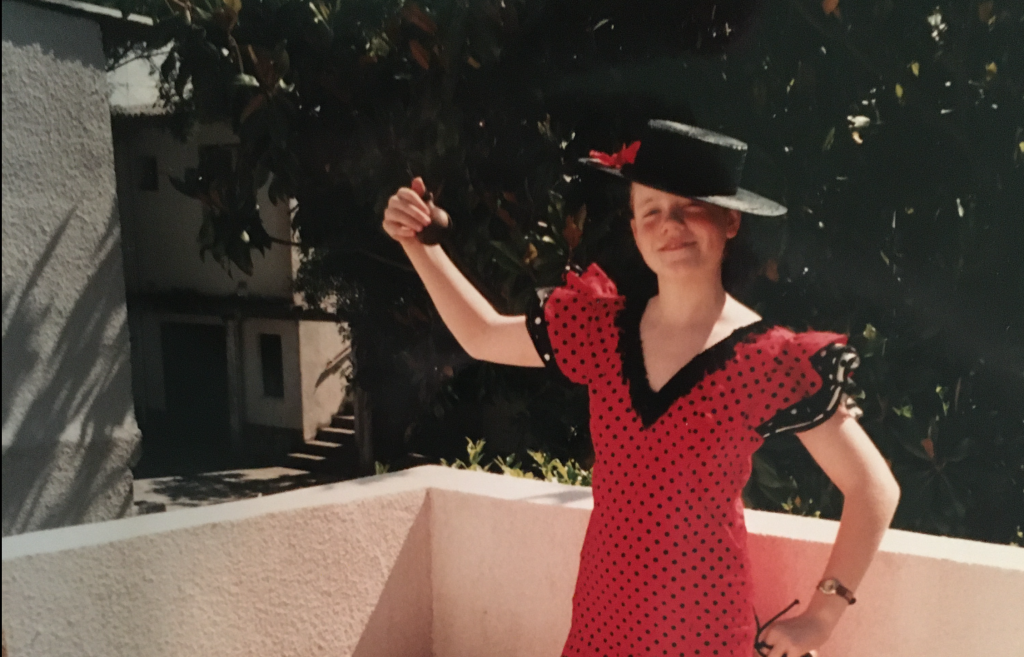 The allure of violence is real. So are its consequences.
One day not many years ago, two young friends, a boy and a girl, found themselves separated from their parents at the great féria festival in Nîmes, France.
Independent-minded children, they were not very worried. They knew their families were headed toward the city's old Roman amphitheater, built around 70 A.D: the Nîmes Arena, tall and astonishingly well-preserved, towering over the surrounding buildings.
Leading the way, the boy treated everything around him with a marked nonchalance intended to impress the girl. Dixie, however, an American Parisian, forgot about the boy entirely when she saw the great arches of the arena. She stood still for a moment before them, stricken silent with awe.
But children do not stand on ceremony, so they went in and then up the stone risers under the blue Mediterranean sky. Not seeing their parents, they found an empty spot and sat down on the same sun-warmed seats on which children had sat throughout centuries past. They and the crowd around them chattered in a happy roar until a loudspeaker suddenly crackled and announced that the excitement was about to begin.
1600 years earlier, across the Mediterranean, St. Augustine of Hippo described a similar excitement enjoyed by his friend and former student Alypius. Writing of Alypius in his Confessions, Augustine tells the story of curing Alypius' addiction to "trifling spectacles"—either shows or chariot races—at Carthage's circus during the time Alypius was Augustine's student. One day in the classroom, Augustine writes, "It seemed opportune to use an illustration from the circus games." Although not thinking of Alypius in particular at the moment, Augustine ". . . was bitingly sarcastic about those captivated by this folly. . . [and Alypius] took it to heart and believed that I had said it exclusively with him in mind." Alypius responded to this reproof not with resentment but with gratitude, severing his attachment to the Circus and solidifying his growing friendship with his teacher.
Unfortunately, when Alypius later moved to Rome he was once again tempted, but this time by something far worse: the bloodthirsty gladiatorial contests. Despite his earlier attachment to the Carthage spectacles, Alypius had always "shunned and detested" gladiatorial games as "cruel and murderous," rejecting them for their violence. Bumping into some friends in the street in Rome, however, a "vehemently refusing and resisting" Alypius was dragged with "friendly violence" to an amphitheater where gladiators were fighting. He swore to his friends that he would resist the attraction of these bloody games. Though his companions had managed to get him into the amphitheater, he cautioned them not to "imagine you can turn my mind and my eyes to those spectacles. I shall be as one not there, and so I shall overcome both you and the games."
But it was not to be. Augustine writes that as Alypius sat there,
The entire place seethed with the most monstruous delight in the cruelty. . . . A great roar from the entire crowd struck him with such vehemence that he was overcome by curiosity. Supposing himself strong enough to despise whatever he saw and to conquer it, he opened his eyes. He was struck in the soul by a wound graver than the gladiator in his body, whose fall had caused the uproar. . . . As soon as he saw the blood, he at once drank in savagery and did not turn away. His eyes were riveted. He imbibed madness . . . he found delight in the murderous contest and was inebriated by bloodthirsty pleasure. . . . He looked, he yelled, he was on fire, he took the madness home with him. . . to return not only with those by whom he had originally been drawn there, but. . . taking others with him.
He was entrapped once more.
Centuries later, Dixie and her French friend, Anthony, held their breath as they waited for the contest before them to begin. Frenchmen would never have countenanced a gladiatorial duel in 1996, of course. But a fight between man and beast? That was different.
It was the first bullfight the girl had ever seen, and she loved it. She loved the roar of the crowd, the dashing figure of the matador, and the glee with which they all taunted the exhausted animal. She loved the majesty of the kill and the honor of the presentation of a severed horn to the bravest matador. The thrill of bloodlust grew inside her as bull after bull suffered, fled, charged, fell, and died—nine bulls in all—and she cheered and shouted in delight.
In short, she "drank in savagery and did not turn away." The girl knew that she was watching a horror, but still her heart filled with relish at it all. She knew, too, that the cultural significance and the bravery on display were an insufficient excuse for what arose inside her. While she had no formed opinion as yet as to bullfighting's morality, she recognized with surprise and utter clarity the immoral nature of her response, the deliciousness of the bloodlust in which she freely indulged.
And so the girl "imbibed madness. . . [and] was inebriated by bloodthirsty pleasure." She celebrated death and at the same time ate a churro. The power and the innocence of childhood lived together in her delight. She was Augustine's Alypius.
What does it mean to love the darkness inside oneself, even for a moment?
There is certainly a lesson here about avoiding temptation so as to prevent our fall. Yet there is also something more complex to be said once we have fallen: Perhaps the unexpected, unsought encounter with inner darkness can not only convict us of our weakness but also strengthen us to better conduct our lifelong struggle with sin, and with violence in particular. This is not to suggest that we should ever deliberately seek temptation, but rather to note the fact that once we have fallen, we may choose to use our sad experience to help us grow.
Perhaps it is this type of encounter that helped make Augustine and Alypius into men who could stand publicly against heresies, including their great displays against the cocky self-assurance of Pelagianism. Perhaps the girl gained more from her experience at the bullfight than just a churro. Indeed, the unvarnished realities of that day turned out to be irreplaceable treasures in the development of her conscience and protected her more than once from falling into later follies.
It is a bad thing to indulge in violence, but it is a mercy to see ourselves for who we truly are in the face of darkness.
Violence and all its sins are attractive, no matter how much we wish it were not so. Augustine and Alypius both stood against evil because they truly knew how tempting evil is. Perhaps the passions of our youth may later enable us, too, to stand strongly against evil, rather than for it, in the final accounting.
Dixie Dillon Lane is an American historian, teacher, and essayist who writes frequently for Current and Front Porch Republic as well as other publications, including her website, TheHollow.Substack.com. She is an Associate Editor at Hearth & Field and holds a Ph.D. from the University of Notre Dame.
Christopher J. Lane is Associate Professor of History at Christendom College (Front Royal, VA) and the author of Callings and Consequences: The Making of Catholic Vocational Cultural in Early Modern France.
Image credit: the author