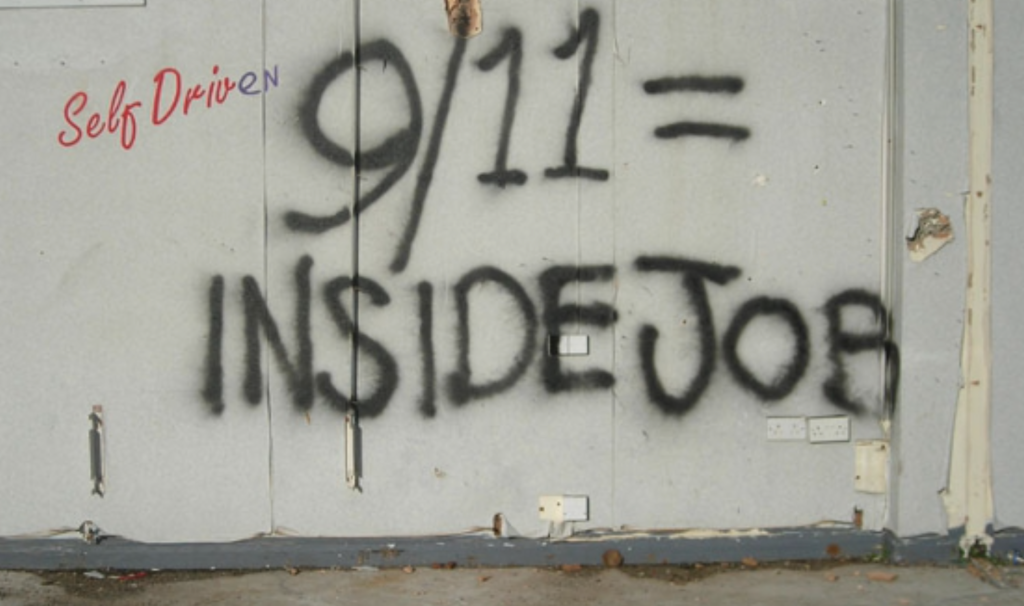 The danger of silence in the face of false witness
A link to the exposé landed on Facebook in February 2022. According to a long blog post written by someone who called himself a journalist, the Christian university where I've taught for a quarter century should fire me and another long-time faculty member. We are apparently Marxists, teaching values antithetical to the Quaker church we attend, and members of Antifa. Specifically, the article labeled me a "nutcase who harbors open disdain for Christians," someone who worships Critical Race Theory, and an incompetent professor who intentionally harms students. In a follow-up social media post the blogger called me "a Marxist professor of Gestapo Tactics." I'm still not sure what that means.
At one time it would have been easy to disregard such writing as unhinged or ill-informed. But this exposé felt different: The writer lived in my home community and used an acrimonious school board election to amass a readership of board supporters in search of material confirming their biases. Because I was a vocal critic of the school board, the blogger apparently saw me as an enemy; his post seemed an attempt to discredit me alongside others he proclaimed were part of a local "mafia" of pedophiles, groomers, Marxists, and heathens.
When conspiracy theories hit so close to home, they become more than just theories. They create chaos and division, compelling people to lose trust in institutions and in their neighbors. Over the past two years the fractures in our community widened thanks to local conspiracy theories, making people wary of interacting with others, of expressing opinions on social media, even doing what was once considered safe, like going for a run alone. As a Christian educator I've invested my vocation in seeking truth, but the blogger calls me a "pathological liar," questioning my fitness as a professor and my fidelity to God. The distress one blog caused my community makes me wonder: What should people and institutions of faith do when conspiracy theorists bear false witness?
An excellent new essay collection, QAnon, Chaos, and the Cross: Christianity and Conspiracy Theories, provides some answers. As the editors of the book note, conspiracy theories have long been with us—they point to the European Black Plague, for which Jewish people were blamed, as one early conspiracy theory example. And still, thanks to social media, today's conspiracy theories proliferate, spreading rapidly, and are used by people in power to retain influence and to malign those who threaten their positions. The pervasive nature of conspiracy theories in media echo chambers causes further division. According to the volume's editors, conspiracy theories "foster tribalism in society and the church, while undermining civil discourse and Christian unity."
As I read QAnon, Chaos, and the Cross, I thought often of my Oregon hometown where local conspiracy theories have undermined "civil discourse and Christian unity." The election of a majority-right school board and their subsequent decision to ban pride and Black Lives Matter flags from schools exposed ideological divisions in our community that widened after several racist incidents made national news. Metaphorically, the soil was fertile for conspiracy theories. Initially, arguments about the newly elected school board unspooled over social media. But then in the fall of 2021 someone set up a blog, called his work journalism, and began writing about a progressive mafia infiltrating the town's many institutions from the university to churches to the local chamber of commerce. His primary source of evidence was social media posts he screenshot, often taken out of context. I discovered I was part of this mafia by virtue of belonging to a Facebook group called Newberg Equity in Education (NEED). The blog believed NEED was a cult, a "racist pro-segregationist group that seeks political power to enforce its ideology on everyone else." Most of the writer's subjects were part of this group, though women seemed to be his fondest targets, especially women of color and those who identified as LGBTQIA.
It might be easy to disregard these claims as the rantings of a disgruntled citizen. Yet what happened in Newberg was in some senses the opposite: The blogger was platformed. His posts were shared on community discussion boards as evidence of a progressive mafia destroying our town. Some community leaders saw his work as useful, and at least one, the school board chair, gave him a shout-out at a meeting for Free Oregon, a group whose stated mission is to fight government overreach. In December 2022 a post about a city councilwoman resulted in the city leader receiving death threats; the blogger was awarded with an interview on The Lars Larson Show, which has both a regional and a national following. Civic leaders including the school board chair and the mayor were asked to discredit the blog especially after several of his targets received threats of violence. Both men are professing Christians yet have remained silent while their brothers and sisters in Christ are maligned.
One essay in QAnon, Chaos, and the Cross notes that "conspiracy theories need to be debunked for the good of Christian communities," providing examples of Christian journalists whose investigations unraveled the '80s Satanic Panic. "If Christians are truly a people of truth," Scott Culpepper writes, "Christian communities should welcome discerning voices with the courage to set the story straight and help us view reality in all its amazing complexity." I read Culpepper's words with a sense of sadness. As a person of faith, an elder in my church, and a professor at a Christian college, I have been most disheartened by the willingness of other Christians in my community to accept conspiracy theories about my religious beliefs as well as those of others I love.
What has happened in my hometown is a microcosm of what is happening nationally, where conspiracy theories have targeted innocent people; the Sandy Hook parents come to mind as a heartbreaking example. Too many Christians are using conspiracy theories to promote themselves, relying on fear of the other to spread their message to the masses, rather than on Jesus' love. The continued silence of our town's Christian institutions, its churches and its leaders, feels like complicity, a willingness to let people in their community be defamed by conspiracy theories that have sometimes put livelihoods (and lives) at risk.
Stephen Davis and Eric Yang remind readers in QAnon, Chaos, and The Cross that those who proclaim Jesus also proclaim the truth, for Jesus himself said that he is the truth (John 14.6). Using the lens of Jesus and his ministry, those pursuing truth need to look much farther than a social media post that confirms their biases. They need to seek verifiable evidence that might support conspiratorial claims. They need to consider what they already know about their neighbors, how those neighbors have comported themselves in real life and in relationship with others. Sometimes, as Occam's Razor suggests, the simplest explanation of your neighbors, what you see of them each day, is closest to the truth.
It could be that the professor who has taught at the same institution for twenty-five years is a pathological liar, someone who is "too incompetent" to teach. It could be that George Fox University is itself no longer a faith-based school. Plenty of evidence suggests these claims are unreliable. Those who seek truth should refuse to share information—on social media, in a coffee shop, from the pulpit—unless every bit of evidence is considered. Until people of faith, Christian leaders, and institutions model fidelity to the Truth in the face of conspiracy theories, we are only clanging cymbals, motivated not by love for our neighbors, the central imperative of the Gospels, but by something else entirely.
Melanie Springer Mock is Professor of English at George Fox University. Her books include Finding Our Way Forward: When the Children We Love Become Adults (2023), Worthy: Finding Yourself in a World Expecting Someone Else (2018), and If Eve Only Knew: Freeing Yourself from Biblical Womanhood to Become Who God Expected You to Be (2015). Her essays have appeared in Christian Feminism Today, Literary Mama, The Chronicle of Higher Education, Brain, Child, and Runner's World, among other places. Much of her work focuses on her experiences parenting, feminism within Christian context, and social justice.
Image: Jon Jordan (Creative Commons BY NC SA)