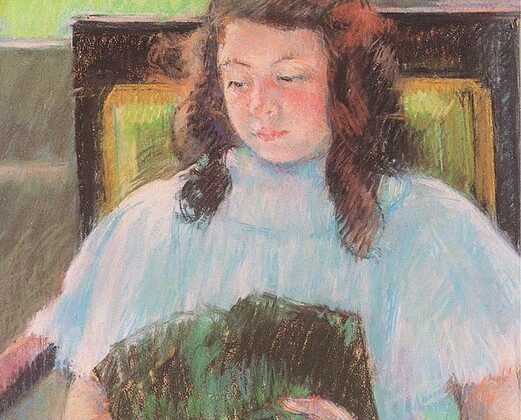 Homeschooling is much in the news these days, for a variety of reasons. The relationship between the broad public and homeschooling has changed recently in three ways:
The number of American children who receive their education through some form of homeschooling has grown dramatically since 2020, as I recently discussed in a two–part essay for Current.
The number and diversity of families who support homeschooling in American has also grown.
The number of alarmist articles, essays, and documentaries coming out that link homeschooling to child abuse or even claim that homeschooling causes abuse has grown, as well.
As a historian of American education and a mother of four, I am intrigued and encouraged by the former two changes and concerned by the latter.
My concern is this: when these articles and series' use stories of abusive families to claim that homeschooling either causes abuse or puts children at greater risk of abuse than other schooling methods, they are usually making assertions based on anecdote and hearsay, not arguments based on extensive evidence. Alternatively, they use evidence of abuse in a narrow community and overgeneralize about homeschooling as a whole, or one subculture of homeschooling (such as "conservative Christian homeschooling"), without adquate evidence or investigation.
The stories behind these are heart-breaking and alarming, and in some cases the particular way that a family in such a story uses homeschooling is clearly abusive. But the claim that homeschoolers in general, or even in a large homeschooling subculture, are at greater risk of abuse is an assertion, not an argument, when the evidence behind it is based on narrow research or personal experience alone.
Take the recent Salon article, which asserts that educational neglect is common among homeschoolers and also that homeschoolers are at risk because they are not in frequent contact with mandatory reports (public schoolteachers). If parents can do whatever they want in terms of schooling, the argument goes, they can and often do neglect their children's academic and social education and also are likely to abuse their children emotionally and/or physically. As one acquaintance said to me along these lines, "Most bad parents will gravitate towards homeschooling."
Really?
This all makes sense as a belief if you presume that most parents, or at least a large number, will abuse their children if they're not being watched by schoolteachers.
Yet that doesn't make sense in light of the fact that some public schoolchildren do suffer abuse at home, and that parents generally love their children and seek their good.
It makes sense as a belief if you were abused in the context of a homeschooling family but, like most homeschoolers until recently, knew little about homeschooling outside of your personal homeschooling context.
Yet in fact, homeschooling is quite diverse in many ways, and even within subcultures such as IBLP-influenced families, not everyone does everything the same way.
It makes sense as a belief if, like each of the examples linked to above, you presume that children who attend public school are not educationally neglected and do not experience high rates of parental abuse.
Yet in a country in which, let us not forget, only 33% of fourth-graders can read at or above "proficiency" for their grade level, presuming that children will get a better education on average in a public school than at home is ignorant to the extreme.
In short, "homeschooling causes/puts kids at high risk of abuse" is a hypothesis, not a fact or even an argument when presented in this way. It may be a correct or incorrect hypothesis. And because neither homeschoolers nor abusive parents are easy to count or study, we do not currently have the data to be able to answer this question. There are one or two researchers who are looking at this question, but we need more data and more research in order to be able to answer it. So far, the differences seem small in either direction. And for now, he said/she said is clearly not enough to go on.
So what do we do in the meantime?
I would suggest that we should be very hesitatant to embrace alarmist accounts in considering overall policy changes. Some homeschooled children are abused, but it does not follow that more homeschooled children that public school children are abused, nor does it follow that it is the homeschooling, or lack of regulation of homeschooling, that must be the cause of abuse in abusive homeschooling families. We do not know whether more homeschoolers than public schoolers are abused, and in fact we have plenty of evidence that public schools neglect children's educations and sometimes put them in the power of abusive adults within the school system. We know that abuse happens in both contexts.
Let me repeat: we have almost no evidence as to whether or not homeschooled children are at a higher risk of abuse or educational neglect than public school children.
Most parents, however, do not beat or educationally neglect their children. That we do know. Most also do not impose the mind control that we saw in, for example, the Shiny, Happy People documentary.
The solution for now, then, seems to be to resist alarmism and continue to allow parents to act in what they consider to be the best interests of their child in terms of schooling, while of course doing everything we can to intervene in cases of abuse no matter what the family's educational choices. We have no reason not to trust parents in general, and if we have a policy-level concern about abuse or homeschooling, let's seek to fund and conduct the research necessary to act responsibly as we make policy decisions.
Let's treat questions as questions, not as answers.