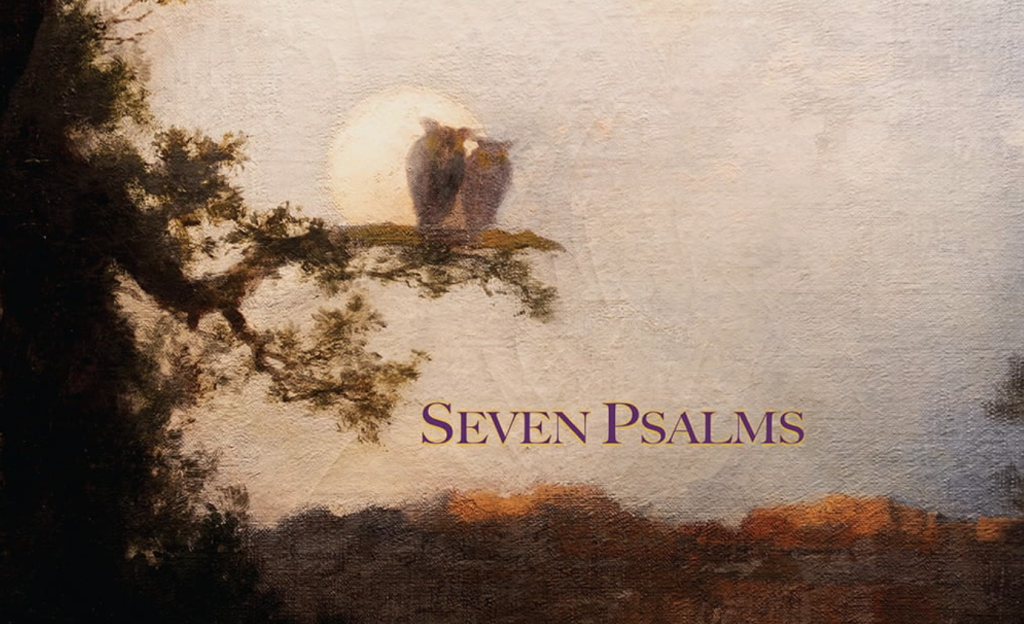 Seven Psalms is his 15th solo studio album
Paul Simon, now 81, is from a generation that has always been strangely embarrassed by religion. Although his family belonged to a synagogue and he took instruction in Judaism and was bar mitzvahed, throughout his career Simon has been anxious to be seen as entirely secular. Just last year, when an interviewer tried to uncover Jewish influences in his songs, his instinct was to deny it.
But the secular Simon has never made much sense. After all, his first hit, "The Sound of Silence," included the words, "And the people bowed and prayed / To the neon god they made . . . The words of the prophets are written on the subway wall." That success was reinforced by "Mrs. Robinson," which straight out of the gate was proclaiming: "Jesus loves you more than you will know . . . God bless you please, Mrs. Robinson / Heaven holds a place for those who pray." Then in 1973 came Simon's Gospel song "Love Me Like a Rock," which is about a "consecrated boy" who sings in the Sunday choir and resists the devil. Or, "Get Ready for Christmas Day" (2010), a song that incorporates the voice of the Rev. J. M. Gates preaching. Not to mention album titles such as Graceland (1986) and The Rhythm of the Saints (1990).
It's harder than it looks to keep on the straight and narrow path of secularity. Making it yet more difficult, like the biblical Joseph, Simon is also a dreamer of dreams. On January 15, 2019—the anniversary of his father's death—he had a dream in which he was informed, "You are writing, or are meant to write, a piece called Seven Psalms."
Even in the face of such a prompt, Simon is still trying to keep faith with his secular self. He has explained reassuringly that he decided that the album, though indeed titled Seven Psalms, would not draw on the Bible. Don't believe him. It includes lyrics such as:
The sacred harp
That David played to make his
Songs of praise
We long to hear those strings
That set his heart ablaze
(Hint: if you want to decode the meaning of that verse, try looking in the Bible.)
Paul Simon is one of the best-selling recording artists alive today. He has won innumerable awards and honors, including being the inaugural recipient of the Gershwin Prize for Popular Song. And he is a part of long succession of pop artists who eventually decided to demonstrate they could make a more substantial and serious contribution to American music by writing sacred pieces. Duke Ellington became famous for tunes such as "It Don't Mean a Thing (If It Ain't Got That Swing)" and "Satin Doll," but he went on to record A Concert of Sacred Music. It contained a cycle of pieces, including "In the Beginning God" and "The Lord's Prayer." Dave Brubeck became well-known for hits such as "Take Five" and "I'm in a Dancing Mood," but he eventually wrote a Mass, To Hope! So did Vince Guaraldi of "Linus and Lucy" fame. One of Simon's collaborators on Seven Psalms is Wynton Marsalis, who also has his Abyssinian Mass.
Seven Psalms is thirty-three minutes long. It does indeed have seven named parts: "The Lord"; "Love is Like a Braid"; "My Professional Opinion"; "Your Forgiveness"; "Trail of Volcanoes"; "The Sacred Harp"; "Wait." Yet, as if to make sure it could not be treated like a pop album, Simon has made it one continuous piece. You cannot just pick "Your Forgiveness" and play that track. There is only one track; it is thirty-three minutes long and called Seven Psalms.
The album opens with chime-like sounds that evoke a traditional, liturgical call to worship. And, inevitably, the very last word of the entire piece is "Amen." "The Lord" is not only the first of the seven sections; parts of it serve as a refrain that recurs between other sections.
Simon's 1977 "Slip Slidin' Away" was about life being out of control, but now he nods back to those lyrics in order to testify that God is providentially overseeing it all: "The Lord is . . . the path I slip and slide on. " Simon's God is a very present help in time of trouble: "The Lord is a meal for the poorest of the poor / A welcome door to the stranger." One must not take such spiritual comfort too complacently, however. Echoing the "Battle Hymn of the Republic," Simon reminds us that divine oversight also means that God will execute judgment: "The Lord is a terrible swift sword."
As in his past work, Simon is willing to borrow from Christianity as well as Judaism. He seems to evoke baptism:
Gonna carry my grievances
down to the shore
And wash'em away in the tumbling tide

And even the Incarnation:

All that really matters
Is the one who became us
Anointed and gamed us
With His opinions
If you were to show some of the lyrics from Seven Psalms to people who had not heard them and ask them to guess which pop star had written them, they would probably say Bono. It is certainly not hard to imagine U2 singing this:
I lived a life of pleasant sorrows
Until the real deal came
Broke me like a twig in a winter gale
Called me by my name
There are plenty of classic, elusive, compelling Paul Simon lyrics as well. "My Professional Opinion" is the section in which you can hear best the Simon of the seventies. Even the more "secular" words on this album, however, seem somehow to carry spiritual freight. A line such as "Hurry get yourselves inside the truck" lands like Noah offering you salvation before it's too late.
The final section, "Wait," is Simon's unguarded meditation on his own impending death. It begins with an attempt to bargain for more time:
Wait
I'm not ready
I'm just packing my gear
Wait
My hand's steady
My mind is still clear
But death waits for no one. So the prophet must win out over the pleader: "Children! Get ready / It's time to come home."
Amen.
Timothy Larsen teaches at Wheaton College and is an Honorary Fellow at Edinburgh University. He is the author of John Stuart Mill: A Secular Life and the editor of The Oxford Handbook of Christmas. He is currently working on a book about military chaplains who served in World War I.