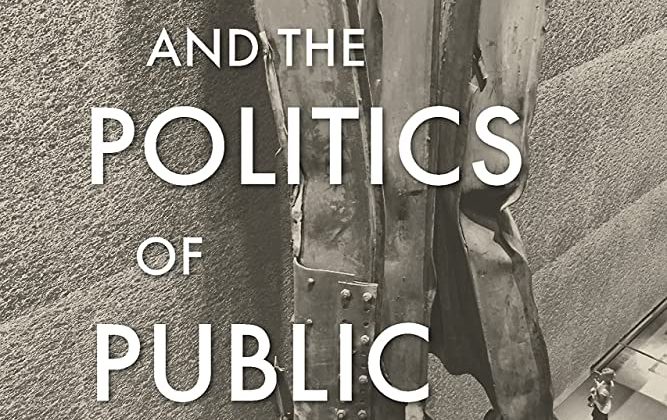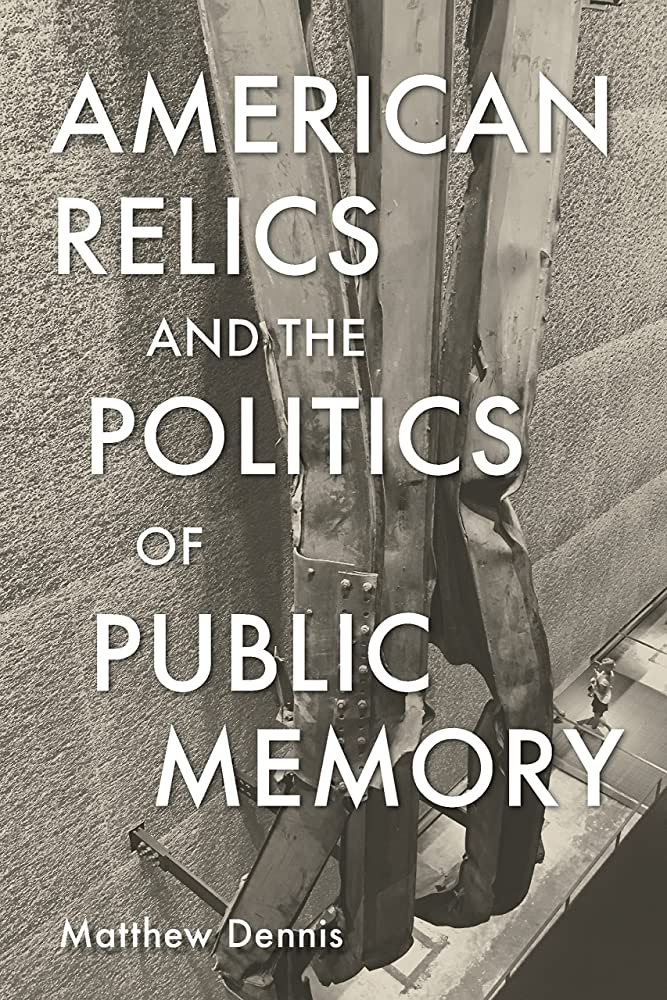 Matthew Dennis is Professor Emeritus of History and Environmental Studies at the University of Oregon. This interview is based on his new book, American Relics and the Politics of Public Memory (University of Massachusetts Press, 2023).
JF: What led you to write American Relics and the Politics of Public Memory?
MD: Relic-like historical objects are interesting and weird. I've long sought to know how Americans understand their collective past—not merely the substance of it but also their means to that understanding. Historians favor written sources in their assessments, but the public is often informed and moved by things (often encountered in museums, for example) that don't just illustrate the past but actually embody it. Objects somehow infused with meaning through their direct connection with notable people or events arrest viewers and seem to "speak" to them. I find this odd and fascinating, and I hoped to explain it—that is, the uncanny power of "relics," how they enthrall and communicate, and what they say to the public about American history, identity, and politics. And they say a lot, rather convincingly.
JF: In 2 sentences, what is the argument of American Relics and the Politics of Public Memory?
MD: Though one wouldn't necessarily expect it, Americans have embraced relics and relic-like objects from the beginning of their national history and understood their past (and their destiny) through them. Because relics don't merely represent the past but are the past—as actual material remains—they possess unique power to demonstrate historical claims, like "smoking guns" convincing Americans of particular political "truths," some of them more accurate and benign than others.
JF: Why do we need to read American Relics and the Politics of Public Memory?
MD: We need to think critically about our collective past as Americans, understanding not only the full range of our historical experience, but how historical "truths" are made. How do we know what we know? How are the narratives about the past constructed? What gives them weight, and how are they used in our present? Relic-like objects have played a major role in shaping our collective stories and affecting our political directions, in part because they possess a unique credibility and persuasiveness. More than quaint objects, they can be potent political tools, affirming or challenging myths, helping us to forget as well as to remember. There is whimsy in the story of American relics, but there are also serious, sometimes disturbing, lessons.
JF: Why and when did you become an American historian?
MD: As a kid I loved stories about the heroic past, particularly tales of early America and the American Revolution. And I was endlessly curious about the past that surrounded my present. That didn't make me a historian, but history became an interest and avocation. In college I foolishly believed I had to major in a practical discipline, and I did. But a history class on the Revolution drew me in and I soon added another major, History. A lecture on Civil War historiography opened my eyes to the idea that history itself had a history, and I began to imagine that I might have something to contribute myself to the greater enterprise of history. I went to graduate school to study the substance of the early American past, aware that new subjects and approaches might be required to enrich our understanding of the United States and its colonial origins. One Friday evening, willingly reading and taking notes on a technical historical study of the development of water and waste disposal systems in 19th-century U.S. cities (an article that was important but, frankly, boring), not out doing something fun with my friends, I was shocked to discover that I was a historian! Be assured, it wasn't actually "all work and no play" for me, but I had found a calling in which work offered its own rewards.
JF: What is your next project?
MD: Having written broadly about American relics, my next book will zero in on one sort of relic, the most potent one of all: blood. One chapter of American Relics and the Politics of Public Memory focused on the political trope, "The Bloody Shirt," but it could only tell part of the story. Tentatively titled, "Blood Will Out": Blood Relics in American History, my next book will assess the power of blood in American political culture from the era of the early republic through the 20th century and briefly beyond, into our own time.
JF: Thanks, Matthew!