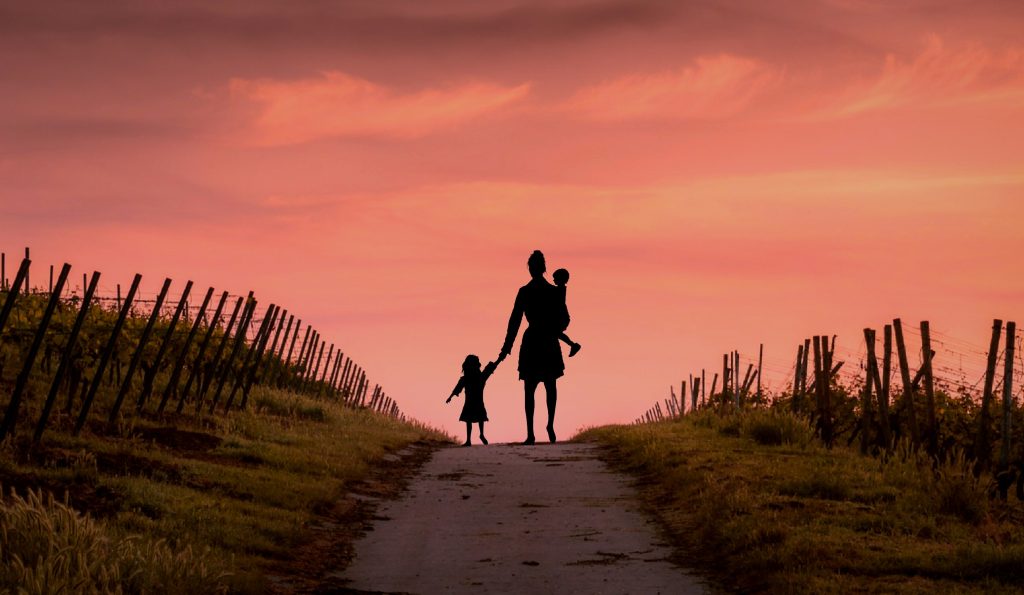 The other day my friends and I were reminiscing about cartoons. We were talking about the Flintstones and the Jetsons and we realized that we could remember Barney Rubble, but who was his wife? We knew George Jetson and "his boy Elroy," but who was his wife? One of my friends said essentially, "just wait, you're going to write something about this and what it says about women in society." At the time, I just rolled my eyes. But, as much as this situation is more anecdotal than evidentiary, it did get me thinking.
More moms are main characters in cartoons and television shows these days, but moms really are generally underappreciated. Why is it that "dad jokes" are jokes told by dads, but "mom jokes" are about moms? Why is it that mom is the person easiest to make fun of in almost every family?
One reason that people feel comfortable making fun of moms might be that mothers are taken for granted. In most families, there is a strong sense of security tied to mothers. You can make fun of her parking, but she will still feed you. Maybe it's from all the oxytocin bonding, but most moms put up with a lot. So, sometimes we give them a lot to put up with.
Societally, we certainly take mothers for granted, even if your family appreciated your mom enough. Anytime we're reading or having a conversation about the American family, all we talk about are fathers. In conservative circles, we hear people say that you can't have a solid family without a father. In all circles, we are told that absentee fathers are one of the biggest problems in our society. We encourage dads to stick around and to be involved. We have a National Fatherhood Initiative built around this. We practically beg men to spend time with their kids.
Fair enough. Fathers do matter. But what about mothers?
One in four children may be lacking a father figure in the home, but they probably have a mother figure. Why do I never see anything about the abundance of mothers? We talk about how absent fathers are a problem, but we never praise mothers for almost always sticking around. What about all the grandmothers who parent the next generation? What thanks do they get? We barely even notice.
We talk so much about how families without fathers can have problems, it almost seems as though we don't value mothers. In conservative circles, how many times have you heard that a woman can't teach a boy to be a man? That kind of talking point certainly helps men feel significant, but what is it saying to all the mothers and grandmothers sticking around and doing the best they can? What does it say to those 1 in 4 kids whose dad didn't stay? Can we not find a way to value fathers without devaluing mothers?
Moms just don't get the same airtime, because we act as though it's impossible for them to be absent. But moms don't just show up because of biology. They make choices, too. They typically choose to stay. And they sometimes choose to help raise the next generation. And our failure to recognize that a family without a mother is also faced with challenges means we've put the needs of the children affected by that outside of our range of concerns. We certainly won't start to consider that absence if we simply assume the presence of mothers.
It's time we mentioned more often the ways in which mothers exceed expectations. For example, in most families, even when they work outside the home, mothers do more in the home and with the kids. Yet even that gets turned into a talking point about fathers rather than a reason to value mothers more. Mothers are engaged in a lot of everyday heroism.
When I was talking with my friends, we figured out Betty Rubble's name after a few minutes. It actually took me a few days to remember Jane Jetson. The truth is, a lot of mothers have something in common with Dorothea from Middlemarch: "But the effect of her being on those around her was incalculably diffusive: for the growing good of the world is partly dependent on unhistoric acts; and that things are not so ill with you and me as they might have been, is half owing to the number who lived faithfully a hidden life, and rest in unvisited tombs." When we're making mom jokes, we should try to remember that if the meek will inherit the earth, a lot of moms are going to be big landowners.