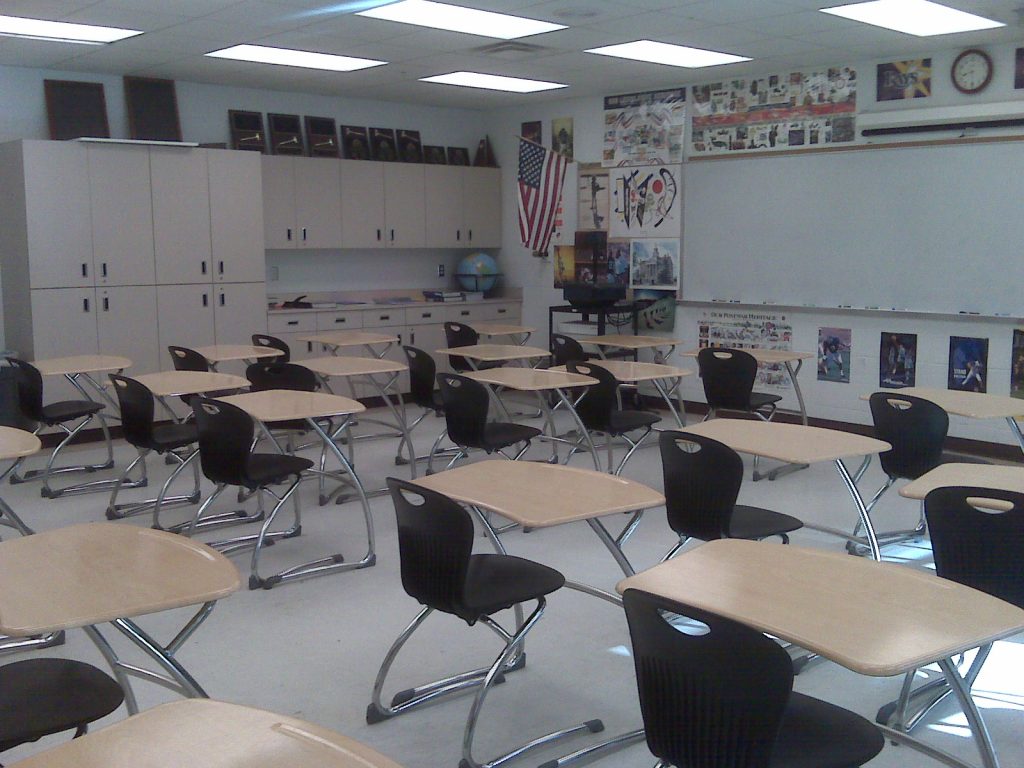 Here is Sarah Mervosh at The New York Times:
National test scores released on Wednesday showed a marked drop in students' knowledge of U.S. history and a modest decline in civics, a sign of the pandemic's alarming reach, damaging student performance in nearly every academic area.
The pandemic plunge in U.S. history accelerated a downward trend that began nearly a decade ago, hitting this recent low at a time when the subject itself has become increasingly politically divisive.
A growing number of students are falling below even the basic standards set out on the National Assessment of Educational Progress, a rigorous national exam administered by the Department of Education. About 40 percent of eighth graders scored "below basic" in U.S. history last year, compared with 34 percent in 2018 and 29 percent in 2014.
Just 13 percent of eighth graders were considered proficient — demonstrating competency over challenging subject matter — down from 18 percent nearly a decade ago.
Questions ranged from the simple — knowing that factory conditions in the 1800s were dangerous, with long days and low pay — to the complex. For example, only 6 percent of students could explain in their own words how two ideas from the Constitution were reflected in the Rev. Dr. Martin Luther King Jr.'s "I Have a Dream" speech.
The dip in civics performance was smaller but notable: It was the first decline since the test began being administered in the late 1990s. About 22 percent of students were proficient, down from 24 percent in 2018.
And this:
"It doesn't bode well for the future of this country and for the future of democracy if we don't start doing more instruction in social studies," said Kristin Dutcher Mann, a history professor at the University of Arkansas at Little Rock, who helps train middle and high school social studies teachers. At one point, she said, older elementary school students in her community received an hour of social studies each day. Now, she said, "they will be lucky if they get 30 minutes for social studies twice a week."
Read the entire piece here.
As I have said many times before, we do a decent job of training kids for a capitalist economy, but a terrible job at training them to be democratic citizens.