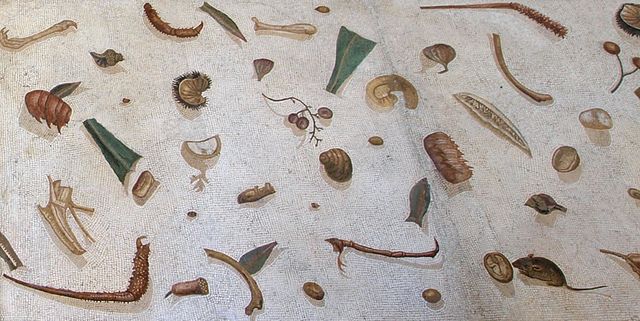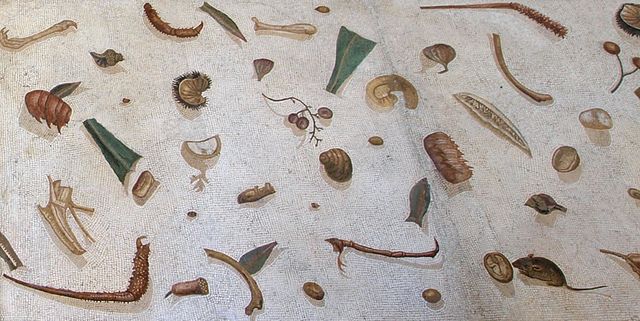 As spring settles in for good and the end of this school year is in sight, I have seen several seasonally updated family meal plans and recommendations for the fastest, easiest, yet also most nutritious ways to feed one's ever-hungry brood. Sure, my pantry is well stocked with granola bars and who knows how many types of crackers in the shape of many (but not all) creatures great and small, denizens of land and sea. Still, endless streams of yogurt tubes, crackers, and granola bars are not quite enough to fuel the day for my energetic crew. Thankfully, the Romans have plenty of recipe ideas to meet every nutritional need and level of culinary adventure, if you, like me, are looking for new inspiration to diversify your spring family meal plan and get you out of your wintertime meals rut. The key to success here is to think local.
Chicken is boring and is so 2020, when Americans stress-bought out all the baby chicks. By this time, you have long ago (Deo volente) successfully raised those baby chicks, protected most of them from your backyard dog and other domesticated and wild predators, and finally ate them. I am deliberately skipping over the more traumatic step involved in the process—no need to talk about that here. That subject is between you and your therapist.
At any rate, if you are tired of chicken recipes, but are looking to continue your experiments in domestic meat-raising, why not start your own backyard glirarium (dormouse-raising farm), à la Romans in the first century CE? Home-raised dormice were all the rage for a while. Rumored to have superior taste and fat content to its wild brethren, a well-seasoned home-raised dormouse tastes just like squirrel, who tastes just like chicken. Or so I hear.
Cramped on space? You can still raise your own dormice at home even without a backyard. Archaeologists have found small individual dormouse-sized jars with grooves. These allowed the dinner-destined rodents to stay contained and get sufficient exercise while awaiting their fate.
Speaking of other meat options, Book 8 of Apicius, the first-century Roman gourmet, is dedicated to recipes involving quadrupeds, and our motto here should be: think beyond beef! No, not that Beyond Meat. Recipes are readily adaptable for the slow cooker. How about wild boar slow cooked all day in some sea water and sprigs of laurel? And if you like chicken and dumplings, you would surely enjoy kid (just to clarify, we are speaking about baby goat here!) or lamb cooked in a peppery broth with some green beans, white beans, and bread dumplings. Since the price of pepper has come down significantly since the first century CE, go ahead, indulge!
Homeschooling? You can easily combine your science curriculum with dinner preparation. No, I am not speaking of the celebrated mummified chicken experiment—although, can you even claim you're homeschooling if you've never done this one? The recipe of which I am thinking really is edible, and adds the benefit of a nature walk as the first step. I am referring, of course, to milk-fed snails. Fit for the table of aristocrats and senators, such as Varro and Pliny the Younger, this dish can grace your table now as well, but only if you can gather enough snails nearby.
Simply start by directing your children to gather as many snails as possible, keeping in mind that the serving portion is about three per person. Then soak the snails for a day or two in milk or a milk porridge, making sure that they do not drown in the liquid. This is the tricky part.
One important warning, as we update this recipe from the Roman world to the present: we now know that some snails are the carrier of parasitic worms that cause Schistosomiasis. Do not consume raw snails! Once they are sufficiently plumped up in the milk porridge, you can fry them in an oil of your choice, and serve with a side salad and bread.
True, Apicius, recommends a wine sauce for the snails, and of course, more wine for the meal itself. You can decide just how authentic you would like this meal to be for the younger crowd in your household. And before you ask, no, this recipe has not been tested with dairy-free milk, so it is unclear how well it may turn out when substituting oat milk or almond milk for soaking the snails. But if you do make this dish with an alternative milk, please let us know.
This does lead us to an important next point. Some households have to contend with special dietary needs, including sensitivities to dairy, gluten, soy, and more. Thankfully, yet again, the Romans have plenty of ideas for you. How about some beets and green vegetables of your choice, gently roasted after boiling with some cumin and pepper? And if you are looking for allergy-friendly condiments as alternatives to the ever-popular soy sauce, you do not have far to look either. Garum is sure to meet your needs! The preparation process, while lengthy, is quite forgiving.
Simply start by allowing some fish guts of your choice to ferment in brine for a few months. How long? Well, you can use neighbors' complaints about the smell as a guideline. Then mix what's left with a liquid of your choice. Olive oil is the traditional choice, but this is worth testing with avocado oil as well. Serve as a condiment for any food. Just try it on your roasted dormouse or scrambled eggs! Besides, since the apocalyptic Chick Fil'A sauce shortage a couple of years ago, garum may be handy to keep on hand as an alternative, should such a disaster ever strike again. Worried about keeping kosher and still enjoying a good side sauce? Pompeiian cooks have hacked this problem for you almost two thousand years ago.
This may solve some of your dinner dilemmas, but what about lunch? Thankfully, Virgil (or, rather, Pseudo-Virgil) has got your back. Why not try the moretum, aka the "Ploughman's Lunch"? If it was worthy of a poem in epic-style hexameters, surely it is worthy of your lunch table. Best of all, this recipe requires only a mortar and pestle for grinding and mixing the ingredients, and is easily adaptable to individual tastes.
Just start with fresh goat cheese and garlic, matching the two in quantities measure for measure, and adding any herbs you would like. Serve on bread or hard-boiled eggs, and you will surely have energy enough to work your field for the rest of the day, or whatever it is that you do now. Although, upon further reflection, the high garlic content may render this meal most suitable for a work-from-home or homeschool kind of lunch. Still, with the benefits both of health and of smelling like a good Roman, this is a winner.
Last but not least, while the winter is mostly done, there are still plenty of colds and other viruses going around. But before there was chicken soup, there was cabbage soup. As Cato the Elder, the staunch arch-conservative politician of the Roman Republic noted, there is no problem in life that some boiled cabbage cannot cure. Except Carthage. It had to be destroyed.
Disclaimer: I don't really feed my children snails (raw or even cooked) or dormice (wild-caught or home-raised). And I've never mummified a chicken. Please don't take my homeschooling license away.